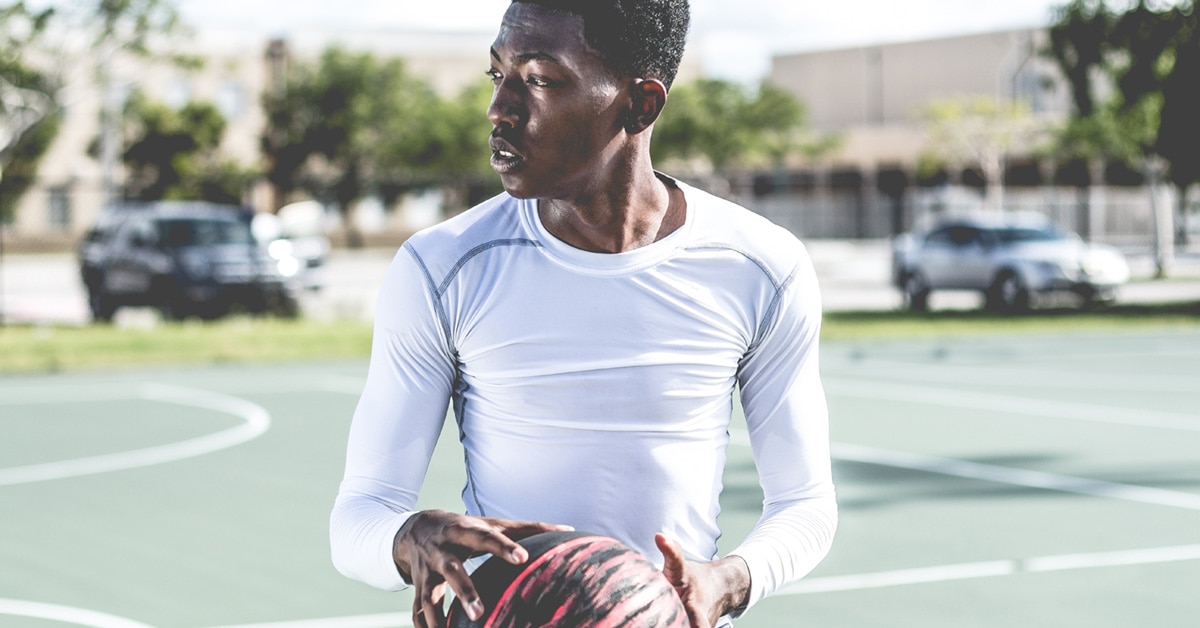 After a breakout year for our growing Martin Sport vertical, 2018 has proven to be another eventful year with new players and changes shaking up the sports marketing industry. Interacting with everyone from new startups to global brands and athletes, our team has wasted no time getting acquainted with the latest trends. We've been dedicated to staying on top of what's next.
Martin Sport – Where We've Been
Some of our recent high-level sports work includes the clients below on projects that involve our creative, social media, public relations, digital development, and paid media teams. We're looking forward to continued work with these successful brands, and more amazing work we can show you when ready.
Product and Marketing Kumbaya
We've heard this repeatedly this year around the industry: no longer are the product and marketing teams operating in two different worlds. In fact, we've heard more than once that the trend now is pushing story first, product second. Gone are the days of marketing teams having to craft a story around whatever product is being produced – and oftentimes having to manufacture relevancy to their audience.
The story is playing a bigger role in product development, and sometimes dictating what's being produced. So brands are putting more thought into the overall storytelling and marketing from step one, which makes for better and more relevant products. And, of course, better stories for increasingly savvier consumers, especially those coming from the more cost-conscious and entrepreneurial and less brand-loyal Generation Z.
Sports Betting: The Potential Savior for Declining Viewer Ratings
The rapid growth of online streaming services, social media networks, and adoption of live video has created serious competition for television and cable networks. Many people are dropping expensive cable subscriptions and finding new ways to stay up to date on their favorite leagues. As a result, TV ratings have been on the decline.
However, there may be new hope for televised sports. On May 14, the U.S. Supreme Court agreed to lift the gambling prohibition, allowing states to legalize and regulate sports betting. According to a report by Nielsen Sports on NFL betting in 2015, adults who bet on NFL games watched 19 more games than adults who didn't – almost a whole season's worth. In the same study, 65% of people said they would be more likely to discuss a game via social media if they place a bet on it.
With the recent change to sports betting laws, these statistics are positive news for advertisers. Look out for leagues and brands to take advantage of the potential increased attention from consumers.
eSports: Video Games ARE a Sport—and We Love It
Last year was massive for eSports and there are no signs of the industry slowing down. You may have noticed ESPN's frequent coverage of popular eSports leagues, or viewed a viral live stream on Facebook, YouTube, or Twitch. The eSports industry revenue is expected to exceed $1 billion in 2019.
Celebrities, athletes, and brands are starting to get involved in partnerships with eSports teams, players, tournaments, and leagues. In March, eSport star Ninja broke the Twitch live stream record when he amassed over 625,000 concurrent viewers while playing a game joined by Drake, rapper Travis Scott, and NFL player Juju Smith. Kids are earning six- and seven-figure salaries, tournaments are handing out big-time prize money, and sponsors are practically drooling over the advertising opportunities.
We are starting to see professional leagues make their own investments, too. Riot Games, a leader in video game development, launched a franchise model for their eSports league backed by NBA owners. This year, we also saw Major League Soccer launch the eMLS, in which 19 of the 23 teams have selected an eSport athlete to represent their club in a FIFA 18 eSport league, and the NBA debut the NBA 2K gaming league, which includes teams sponsored by 17 of the league's 30 franchises.
The possibilities seem endless for this young industry that is paving its own path in mainstream media. Consumer brands will be looking for any and every way to tie in their products, and other professional franchises will be getting more involved on both the investment side (franchises are well into the $10-20 Million range in terms of valuations already) and also participation in terms of using their venues for events.
Personal Brands for Athletes: Reaching Fans Off the Field
Between the ongoing debates of whether or not to pay college athletes or established professionals attempting to monetize their social media followings, there's never been a better time to build a personal brand. When every athlete has a voice, they extract power from the hands of the governing organizations. Social media has given athletes a platform to display themselves however they please.
We live in an era where you can reap the benefits of viral content, or one bad tweet can shoot down your draft stock 24 hours before selection time.
We're all aware of athletes like Tiger Woods and Michael Jordan building juggernaut product lines through large retail deals. Now, we are starting to see personalized content, creative expression, and entrepreneurial endeavors from athletes like never before. Take a look at Cam Newton and his personal media company, Iconic Saga Productions, or Tom Brady's growing enterprise, TB12 Sports.
The infamous Big Baller Brand may be one of the best representations of personal branding. There is power behind the fact that an athlete can create a larger than life persona before ever entering the league. BBB has launched their shoe line, apparel and a Facebook Watch series boasting over one million views per episode through two seasons. Social media, digital content, and eCommerce have proven to be the perfect building blocks for the Ball family.
Even powerhouse organizations like the Ohio State Buckeyes have begun to stress the importance of personal branding for their athletes. The institution launched BrandU with their creative media department to help athletes start to develop that brand now. It helps promote self-discovery and give the athletes an avenue for promotion outside of their sport.
Athletes will continue to find new ways to benefit from their own fame and media attention, and their successes will empower upcoming stars to follow similar paths.
Wearables, Tech, and Data
At this year's Sports Tank event in May, we got the chance to talk to more than 30 of the industry's hottest sports startups, as well as the investors they're courting. The consensus from the investment side was that the wearables space is getting incredibly crowded and tough to break through. Data on audiences and performance continues to be valuable to brands and teams, but analysis of that high-level data is another story. So that side of the industry seems to have plateaued based on the manpower and strategy needed to know what to do with all those numbers.
As mentioned above, sports betting and eSports continue to be hot – and they had significant presences at Sports Tank on the startup side. There also seems to be more of an overlap between health care and sports, as athletes and non-athletes alike are looking toward things like nutrition, sleep, and fitness for how they impact their overall lives. Whether you're grinding on the court every night in the NBA or pounding out spreadsheets at a desk all day, things like eating right, getting enough rest and staying in shape all affect your performance.
As part of our role helping with public relations for Sports Tank, we're excited to be working with San Francisco-based Sana Health, which has developed the world's first smart sleep mask after founder Richard Hanbury needed a solution to nerve damage pain after a 1992 car accident in Yemen left him with what doctors said was five years to live. Sana won our Most Buzzworthy Award at this year's Sports Tank competition in NYC.
Stay tuned for more on this amazing story.