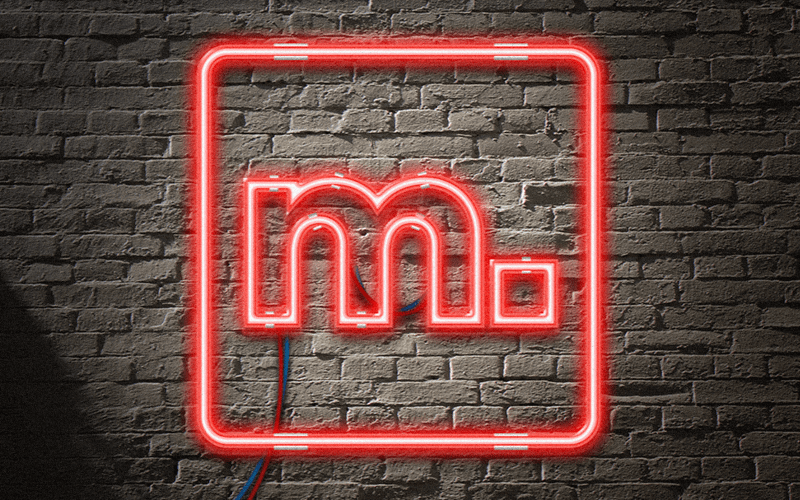 After five successful years in the Albany Times Union building, The Martin Group's Capital Region office has officially moved to a 3,500 sq. ft. suite in the Troy Innovation Garage. With several private offices, dedicated desks, and open spaces for collaboration, the new office gives our team the opportunity to work alongside colleagues and clients while accelerating the development of our Capital Region operations.
"When choosing a new location, we knew we needed somewhere that fosters creativity and energizes our team, while providing opportunities for collaboration within the agency," said Jennifer Hunold, General Manager of the Capital Region Office. "We had outgrown our previous space and were looking for an office that could support our upward momentum. Plus, Troy has experienced a resurgence in the last decade, with thriving shops, galleries, breweries, and restaurants – and it's exciting to be a part of it."
Even though the work environment has evolved significantly over the last few years, with hybrid opportunities providing valued flexibility and empowering staff to work in the office some days and anywhere else they can be productive other days, we were inspired and excited about downtown Troy.
"It's a place where creative people connect and collaborate, where entrepreneurs are building things that matter, and where world-changing innovation is happening. Downtown Troy matches our agency's energy and identity, and we share each other's commitment to community," said John Mackowiak, Vice President of Public Relations.
Looking to the future, we see massive opportunities for The Martin Group in the Troy Innovation Garage. We know this workspace can grow and evolve alongside our team and supports our ambition to keep moving forward. Much like our other offices across New York State, we now have the space to bring our colleagues, clients, and community together at events where people connect, learn, and collaborate. Here, we'll continue our agency's tradition of sparking creativity, driving meaningful ideas that elevate our clients' organizations, and contributing to positive change that uplifts those around us.
Our team is excited for this new opportunity to work together in a new way, and we can't wait to see all the amazing things Troy has in store for us.
Our colleagues discuss some of the best parts of Troy – outside of our new office, of course.
"Nighthawks is excellent for lunch. They have a Wednesday burger special that can't be beat — just the right amount of char and grease. You'll use every inch of your napkin. Worth it." – Chris Colton, Public Relations Director
"DeFazio's is a Troy institution and boasts the best pizza in the Capital Region. It's worth the drive from anywhere. They also have a great patio during the warmer months that makes you feel like you're in your grandparent's backyard — in a good, homey way." – Andrew Mangini, VP, Public Affairs
"The Placid Baker has quickly become one of my favorite spots. There is nothing better than a steaming, hot, flaky croissant from the bakery in the morning with a latte." – Brittany Kenny, Senior Public Affairs Manager
"I love Troy Beer Garden for happy hour. It's a cocktail bar and restaurant with lots of greenery and a fun atmosphere! It's become my go-to place to bring friends and family and will always be on the top of my list for favorite restaurants in the Capital Region." – Maggie Stalter, Project Coordinator
"I've yet to have a bad lunch in Troy – River Street Market, The Greek House, both are fantastic! But I always find myself coming back to little pecks and ordering their caprese panini. Fresh ingredients prepared while you wait. It hits all the right notes! – Brendan Kennedy, Public Relations Manager
"The new Troy office is a fun, collaborative space. I'm excited to be in an office where I can work hard on behalf of my clients and talk shop with my coworkers, but also kick back and learn how to play shuffleboard. I look forward to hosting clients here. Some of my local favorites are Collar City Cold Pressed (best green juice), Café Euphoria (they turned me on to their delicious vegan breakfast sandwiches), and Dinosaur BBQ (best meal on the water. As a Syracuse native, I will always show love for Dino BBQ)." – Leanne Politi, Public Affairs Supervisor
"While we're usually only in the office Monday through Friday, you've got to be in downtown Troy on Saturday, too. The Troy Farmers' Market, every Saturday, is incredible. Wherever you live in the Capital Region, or anywhere else in the world, it's worth traveling to experience." — John Mackowiak, VP, Public Relations
"Rare Form Brewing on Congress is a must-go for beer lovers–the definition of craft beer done right and with a range and flavor unmatched. Their pizza is super yummy, and they do cool programming like Bonsai tree nights, vinyl nights, and feature bands. Afterward, head over to Dutch Udder Craft Ice Cream on River for their rotating flavors of ice cream. Some say Snowman is the best (and it is!), but Dutch Udder is a whole other level." – Jennifer Hunold, General Manager of the Capital Region Office