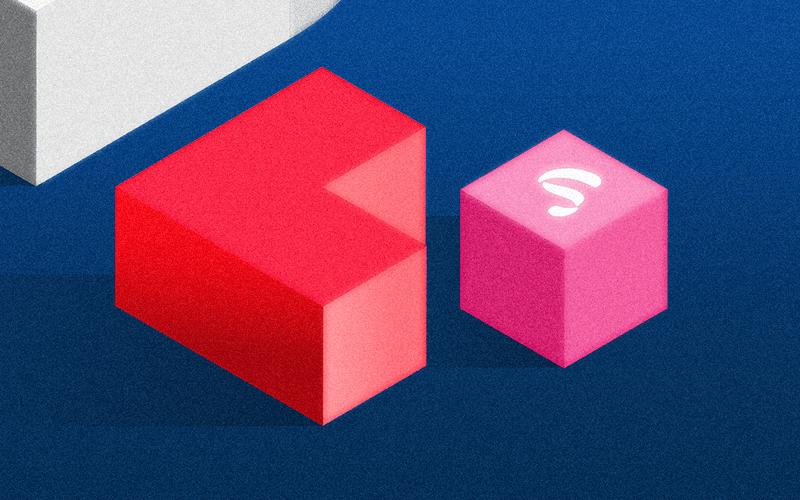 Deal expands The Martin Group's presence in Capital Region, while adding to agency's branding and digital marketing capabilities.
Lauren Payne joins The Martin Group as senior advisor; Spiral Design Studio team members also make transition to new agency.
ALBANY / NYC / ROCHESTER / BUFFALO (N.Y.) – The Martin Group, an award-winning integrated marketing communications agency headquartered in Buffalo with office operations across New York State, today announced the acquisition of prominent boutique creative firm Spiral Design Studio. The deal comes roughly five years after The Martin Group's expansion into the Capital Region market and three years after its announcement of a strategic equity investment from Hearst Newspapers.
As part of the agreement, The Martin Group will engage Spiral Design Studio's existing client roster, including 30+ active branding, marketing, and digital services accounts. The agency will also retain Spiral Design Studio staff members Neil Wright, Jeanie Guity, Will vonWedel, Jesse Schaller, and Michele Rittie. Spiral Design Studio founder and president Lauren Payne will join The Martin Group as a senior advisor. The transaction officially closed in late-September, with the transition effective as of October 2, 2023. Full terms of the acquisition were not publicly disclosed.
"The Capital Region is an important growth market for our agency, and we continue to look for strategic opportunities to enhance our local talent, services, and overall operational depth," said Matt Davison, chief business officer of The Martin Group. "This acquisition reflects a shared belief that The Martin Group and Spiral Design Studio can do exceptional things together, all while creating an extremely potent offering for companies and organizations locally and globally."
The Martin Group—which has 95+ employees in a variety of communications disciplines and a strategic alignment with Hearst Newspapers—recently executed a multi-year office lease for the Enterprise Suite at the Troy Innovation Garage in downtown Troy, N.Y. This location is now the hub for all agency activities in the market and will become the working home for Spiral Design Studio staff members, who are now full-time employees of The Martin Group.
"For over 35 years, Spiral Design Studio served an outstanding collection of influential brands and impactful nonprofit organizations," said Payne. "In thinking about the next chapter for our amazing company, I felt it critical to align with a like-minded agency partner that shared our dedication to culture and design excellence. The Martin Group was a natural fit to be that companion, based on their commitment to making a difference for their associates, clients, and the many communities they operate in. I'm truly excited to be part of their ongoing momentum in the Capital Region."
Founded in 2001, The Martin Group provides research, strategy, analytics, creative, public relations, public affairs, digital marketing, paid media and advertising, and social media solutions to help brands and organizations effectively differentiate and tell their unique stories to the world.
The Martin Group's Capital Region operations, which first opened in 2018, are overseen by Albany office general manager Jennifer Hunold. The Albany location is also home to the agency's public affairs and public relations practices, led separately by vice presidents Andrew Mangini and John Mackowiak. In 2020, The Martin Group formalized its partnership with Hearst Newspapers and accepted both a strategic equity investment and an appointment of Times Union publisher George R. Hearst III to the agency's board of directors. One year later in 2021, The Martin Group acquired the notable public affairs firm Gramercy Communications, which had previously served more than 300 clients over 15+ years in business.
Some of The Martin Group's 150+ active clients include: Regional Food Bank of Northeastern New York, New York State Restaurant Association, CDTA, Business for Good, M&T Bank, FuzeHub, ADNET Technologies, Mohawk Valley Health System, Community Foundation of Herkimer and Oneida Counties, PaintCare, New Era Cap, Wegmans, Tops Markets, Sodexo Live!, Rich Products, Phillips Lytle LLP, Western Governors University, Student Transportation of America, and the Ralph C. Wilson, Jr. Foundation.
In the coming months, the agency anticipates exploring the addition of several subsequent staff member and specialist hires to support The Martin Group's growing services portfolio and Capital Region expansion efforts.
About The Martin Group
The Martin Group is a leading integrated communications firm headquartered in downtown Buffalo with office operations in Albany, Rochester, and New York, NY. The firm works with best-in-class organizations ranging from small businesses to global enterprises and has extensive experience in several industry verticals, including food and beverage, sports and lifestyle, healthcare, financial services, education, professional services, and not-for-profit support. Continually recognized for marketing communications excellence by the American Advertising Federation, the American Marketing Association, the Public Relations Society of America, and the Academy of Interactive and Visual Arts, among others, the agency has been previously selected as a "Top Private Company" and "Fastest Growing Company" by various regional news publications. For more information on The Martin Group, visit www.martingroup.co, or follow the agency on Instagram @martingroupco.
About Spiral Design Studio
Spiral Design Studio was founded on a love for design and a passion for helping businesses succeed. Since 1989, the studio has been dedicated to finding solutions that combine the needs of its national and international clients with the latest in technology and the beauty of design. The firm's award-winning team specializes in the creation of logos and brand identity, website design and digital marketing, print, packaging, and more for a diverse range of businesses across various industries and sectors, including large companies, small startups, and nonprofits. Over the last 35 years, Spiral has aimed to be a place where designers can flourish, and clients can grow.