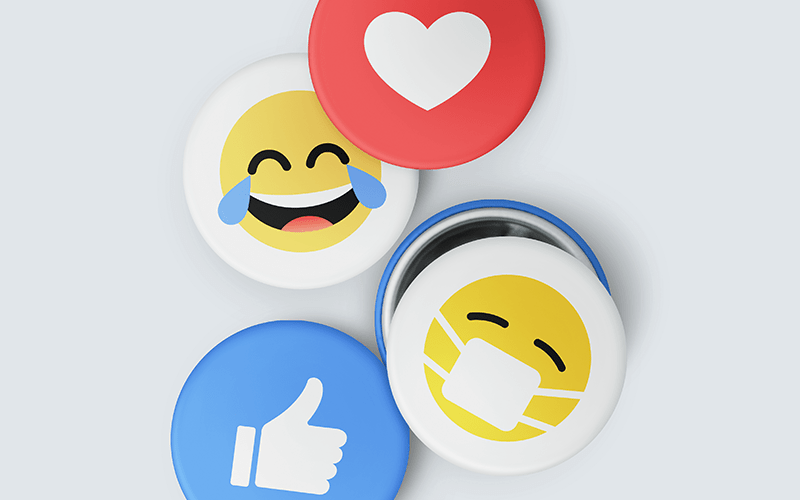 Let's begin by swallowing a hard pill: you can't be prepared for everything. Even as marketing experts, social media requires a balance of being prepared and knowing how to be reactive. How do you react to a global health pandemic as a brand on social media? Unfortunately, there isn't a guideline that dates past March 2020, which means everyone is figuring it out as they go.
While we continue to adjust to our "new normal" at home, social media usage has expectedly increased. Facebook reports that total messaging has increased by 50 percent in March over February. If we weren't in the middle of a historic health crisis, such a surge in users would be music to every social media marketer's ears. Who doesn't love a more engaged audience? In reality, the changes in social media dynamics are not an opportunity. In fact, if you haven't pivoted your strategy to lead with empathy, you are falling behind.
Shifting tone
Many brands have pivoted their tone to reflect the current climate. It's all about what your brand is doing for the consumer. People are stuck at home and worried about income, health, and other expected challenges during a global pandemic. How is your brand helping the cause? What are your followers asking of you? It may be new territory, but try to think outside the box and work with what you have to make a difference.
For a prime example of adjusting to the times, LiDestri Food and Drink's liquor brand, Recipe 21, shared that they're using their facility to create hand sanitizer and donating part of the proceeds to COVID-19 relief.
Organizations with essential workers and healthcare providers are also raising awareness and support for their efforts with social media. People want to help in any way they can, and social media gives them a great opportunity to do so.
Take ECMC, for example, celebrating their hardworking caregivers every week and sharing the community support they've received. Spreading hope and positivity during these strange times will go a long way for a brand when social distancing guidelines loosen up.
You don't have to provide users on social media with a service or product to ease their frustrations, but speaking to their situation in a thoughtful, creative way, in any way your brand can, is the right direction for your content.
Community management
A large part of your social media strategy, pandemic or not, should be about community management and actually interacting with your audience in an authentic way. Ditch your old response cheat sheet that your team uses and create a whole new one. While you want to be genuine, there are many questions about COVID-19 that brands are facing. Make sure you have answers that are thoughtful and helpful. It's not your job to solve the crisis, but it's your job to speak to it when it pertains to your business.
Depending on the industry, you may get an influx of comments asking how you are protecting your employees' safety, or maybe simply why you won't just reopen? Social media is more unpredictable than ever and being as nimble as possible will make all the difference. Remember, you're going through what your audience is, so show that and your comments and messages will reflect it.
Assess your paid and organic strategy
Data. Data. Data. Measuring and redirecting efforts based on your social media metrics shouldn't be a new concept, but it's more important now than ever. With everyone at home and free to use social media whenever they want, is there a best time to post anymore? Check your data. Whether you use software that can provide you with metrics on the most optimal time to post based on activity, or you rely on native social platform tools, like Facebook Insights, there is information available to help your efforts. 
For example, The Martin Group's Facebook Insights reports that in the last seven days, our audience is equally active during the workweek between 6 am and 9 pm. That's not very specific, is it? Test different times and monitor your results. 
When it comes to paid social media, your strategy is likely to be subjective. Should you stop all paid efforts involving social media until the pandemic is over? Well, it doesn't seem to be ending in the near future, so revisiting your media plan is a must. You don't want to go dark organically or with paid. You might want to pause your campaign driving users to your brick-and-mortar location, but saving a budget to boost posts about your COVID-19 response or community support is a helpful strategy. 
Much to our dismay, there isn't a crystal ball that can tell us the perfect social media strategy for a pandemic. What you can take away is to prioritize your social customer care, lean on your data for insights, and to make sure you're always leading with empathy and others in mind.
If you're looking for support with your brand's social strategy during the current health crisis, we're here to help.