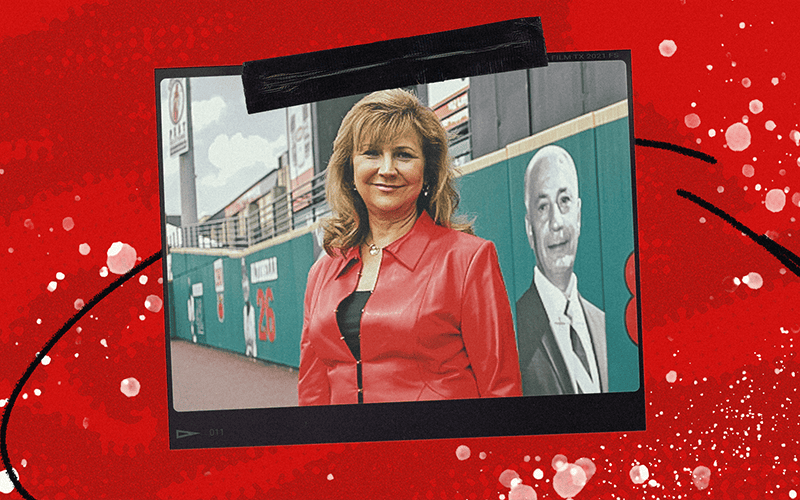 She's Got Next: Naomi Silver, Rochester Red Wings
Naomi Silver is the president CEO and COO of the Rochester Community Baseball, which owns the Triple-A Rochester (N.Y.) Red Wings. The first woman to lead a minor league baseball team, her father, Morrie E. Silver, is credited with saving professional baseball in Rochester.
You grew up in a baseball family. How did that impact the way you saw the game? Did it impact the way you saw your place in the game, particularly as a woman?
I grew up as a fan of the game, having gone to many games with my mom. But it was my father's "work," so I didn't consider that I would ever have a place in the game. When my father passed when I was 15, I saw my mother jump into action to ensure that my father's dream of keeping baseball successful in Rochester – and all his hard work – didn't disappear. It was a major struggle for her to get the established male-dominated business community to support her direction. But her determination and incredible instinct kept the business alive. In that, she taught me an incredible work ethic and a loyalty that will never diminish in me.
There are few women in leadership positions in baseball. What is baseball missing by not having more women in C-Suite roles both in the major and minor leagues?
A woman's voice is important in sports, just as it is in any business. People forget that half of our customers are women, and women most often make the decisions about how to spend family time and date-night time. We can't afford not to take a women's perspective into serious account. In terms of the office dynamic, there is no doubt that women in instrumental roles bring a certain sensitivity, consideration and generally a more thoughtful perspective to the environment. Trust me, you don't want to be in a sports office with no women's influence!
What are some ways baseball can become more inclusive both on the business side and in the clubhouse?
In baseball, we have recognized that women are beginning to have more sports-centric roles. We now have clubhouses dedicated to women and are hiring women in these roles. That's the start. And as teams begin to embrace this, as most have, it will lead to bigger numbers of such hirings.
On the business side, I have seen a lot of growth in women gaining positions. Remembering that the business of sports is mostly sales and marketing, there should be no barrier to entry. As more women get involved in college sports management and other business programs, continuing to grow our base of women in the game will be natural. What we, as women, need to do is show our seriousness in achieving high levels of success. Opportunities are out there.
What do you find most challenging, and most rewarding, about your position with the Rochester Red Wings?
I love the fact that we have a significant impact on the community. We are an important piece of family tradition and history for a LOT of people. Creating the environment that leads to an enjoyable time and a lasting memory means everything to me. And our success allows us to do good. We are able to support local organizations and help people in need. Truly an important role.
What advice would you give women looking to take on management roles in sports or sports-related fields?
I say do it! Give it your best. Don't compete with co-workers; work alongside them. Be a leader. Show your creativity and your dedication. We notice these things. I don't think it's usually necessary to point out your good qualities and hard work – I think we notice those things because they are so important to our overall success. But if you feel you are not being given credit, prove it. Back it up with data.
Working in sports is not for the faint of heart. It is a lifestyle. It laughs at 9-5 hours, and it is not seasonal work! We most definitely work 12 months of the year and for six of those months, we work day and night. If you intend to have a family, make sure you have support system to do so. I think that's one of the reasons why women don't always stick around to see their career end-goal in sports achieved. Family goals sometimes supersede those. But that is a choice we make, not one that should be made for us. A career in sports is not for everyone, but it sure is rewarding.
---
Read More From The "She's Got Next" Series