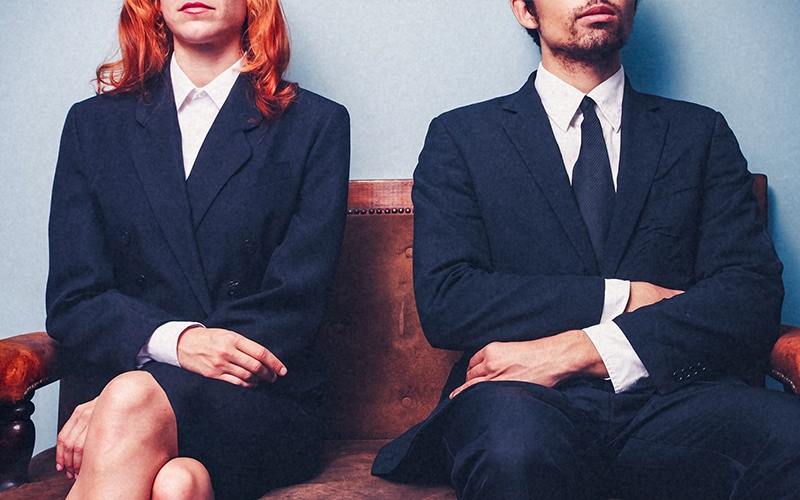 We've got a long way to go. Our partners at Albany Times Union Women@Work have created a national survey examining gender attitudes that shows how far the nation still has to progress in the fight against implicit gender bias. The 2020 Women@Work View on Women poll, conducted by the Times Union in partnership with the College of Saint Rose Women's Leadership Institute, is the first of its kind among the general U.S. population ages 18 and older.
Despite the ongoing movement for social justice reform in all facets of every day American life, the negative effects of income inequality, violence against women/minorities, and inequality in political and corporate positions of power continues to plague our country. The 2020 View on Women poll, conducted by Dr. Eve Walter, director of Eden Research & Evaluation, highlights the responses of 3,500 randomly selected U.S. adults sharing their thoughts on women in the workplace, at home, and in government.
Unsurprisingly, the survey results have some alarming statistics that are still prevalent in today's society, which can be found below.
The Martin Group opened the discussion to our staff to share their thoughts behind the survey results.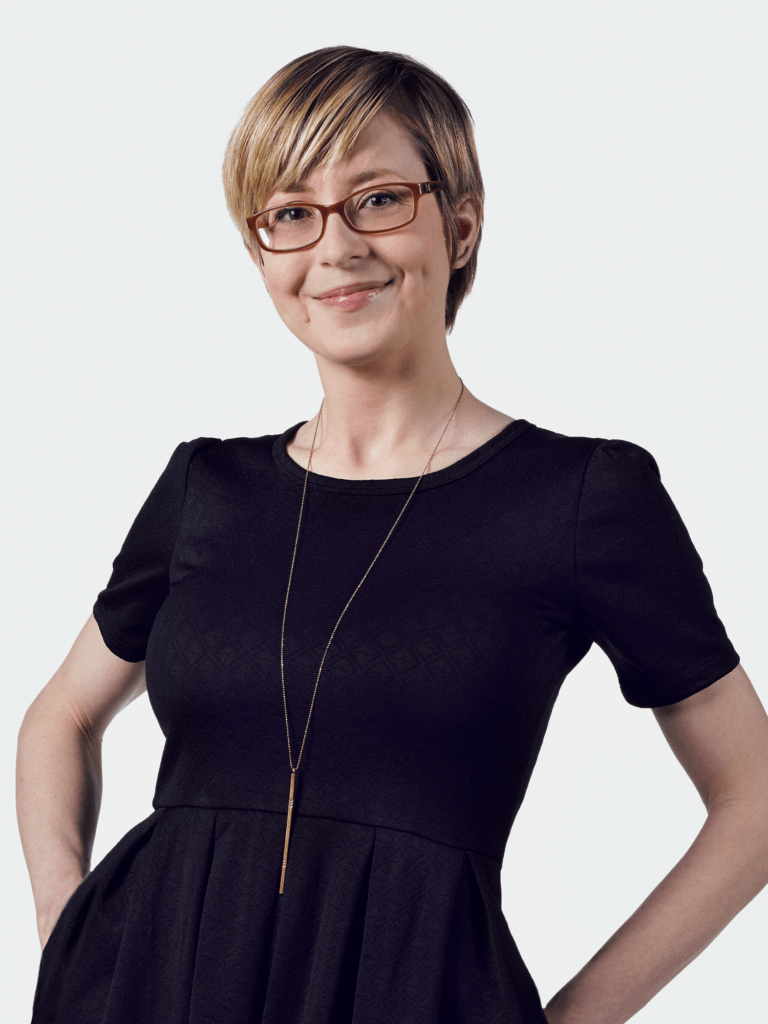 Andrea Elliott, associate creative director
"While there has been a noticeable effort in recent years to create a more harmonious co-existence between work and family, many women are still feeling overwhelmed and unsupported during the transition from motherhood to working mother. The result showing that around half of men and women agree that a mother must put her child ahead of her career shows how much pressure is still on women to be the primary caregiver and juggle the responsibilities of having a career. I believe a balance can exist and my hope is that companies will continue to grow and evolve after the pandemic, making more room for families and infusing a sense of humanity back into the workplace."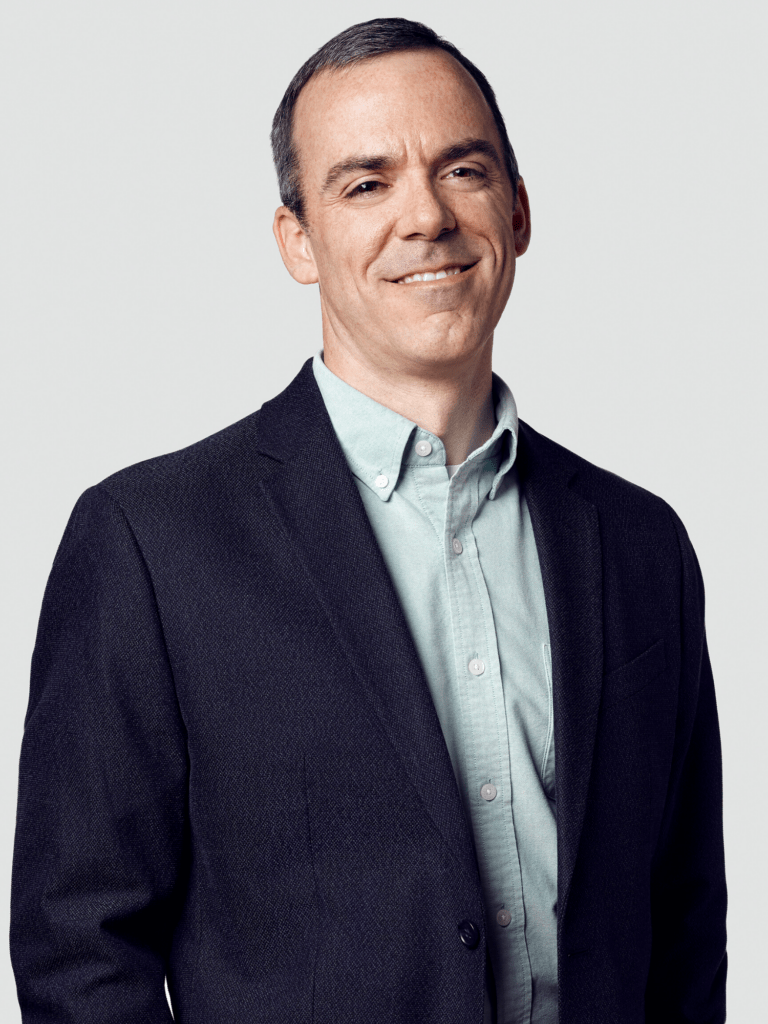 Mike Farrell, senior manager, social media and content

"On the data that suggests men's concern about mothers who work outside the home and their relationship with their children, I'd be interested to know how many of these men grew up with stay-at-home mothers, and whether their wives/partners feel the same way. My wife and I both grew up with mothers who were at home for most of our young lives. But as two people with busy careers and advanced degrees, pulling back on our professional pursuits in order to replicate this environment has been a challenge—but it's one we've continued to work at for more than four years. (Christina requested a change to part-time work six months after Rory was born. I took a three-month leave to be home with him after her initial maternity leave; and after Rosalie was born, I curtailed freelance writing work in order to be home more.) If the two of us both grew up with two full-time employed parents, I'm not sure if we'd have the same level of concern—which would indicate concerns being informed by previous experience, not the actual dynamics of the relationship."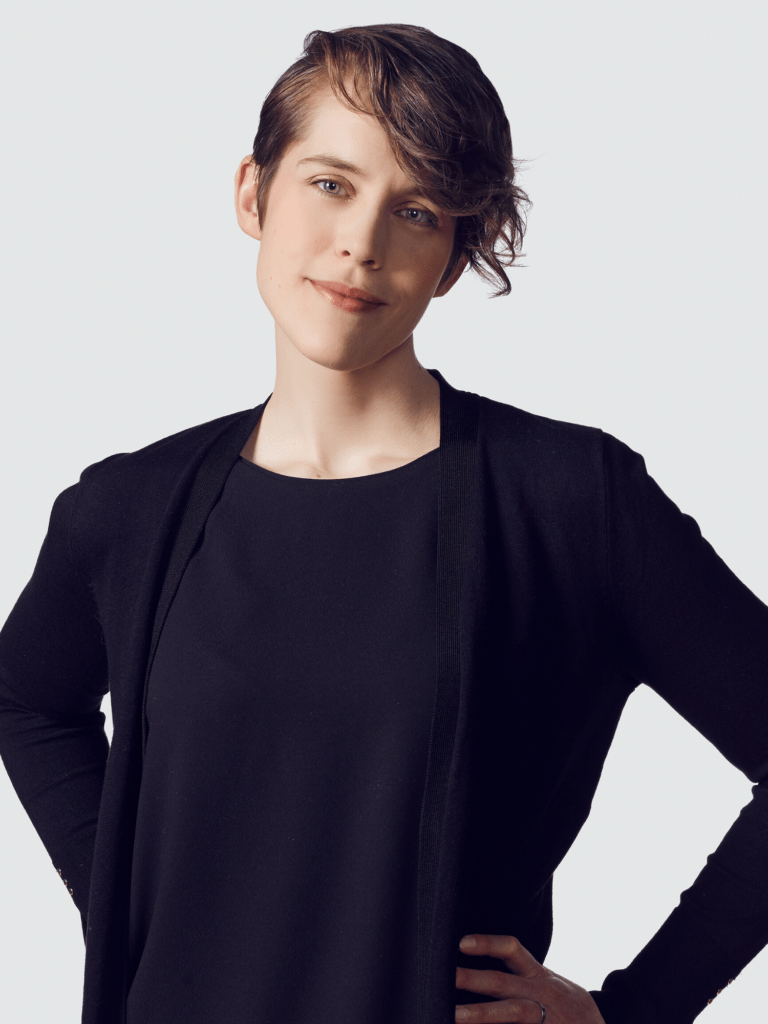 Jennifer Hunold, account supervisor
"With so many troubling results, it's clear there is much work to do. Like many, I have had negative experiences in the workplace due to my gender and my reproductive choices, and unfortunately, it can be difficult or problematic to report such experiences. (I count myself fortunate to work at The Martin Group where I feel fully supported in both my personhood, my experiences, and my life choices.) What I've learned is that I have to look for allies in the workplace – and to be one as well. I want to lift others up, to honor their personhood, and also to learn/grow in my understanding of others by addressing my own biases. In doing so, we can build a network of support if something unfortunate happens to me or one of my peers. I've found that support system encompasses people across the gender and ethnicity spectrum, and hope that by showing up for each other, we will continue to see declines in these negative statistics overall."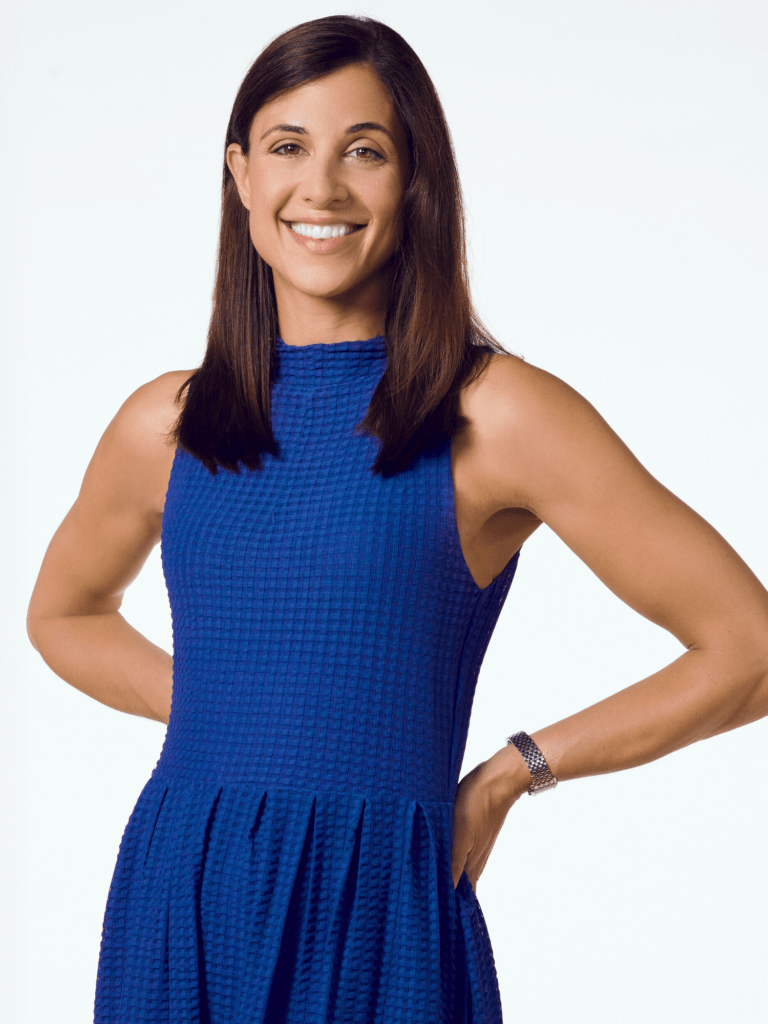 Kate Chokshi, vice president, account service
"A woman's choice to stay in her career after having children is not one that comes easy, nor is the journey after making the decision easy. Some women make this decision solely based on financial reasons and the need to continue providing financially for her family – in other words, there is no choice in the matter. Others make it because their work gives them a sense of purpose and quite simply, they enjoy it. But regardless of the reason, it can be a decision that most women grapple with most days, especially when they first re-enter the workforce after having a baby. It is unfortunate that the dialogue surrounding this issue focuses on 'choosing your career over your family.' You can have both a successful career and family, and I'm proud to have many female colleagues at The Martin Group who are living proof of this, but like anything that is worth working hard for, it doesn't come easy. The more support women are given in both their careers and at home, the easier it is for them to be successful in both roles. And frankly, it's not another man's (or woman's) business if another woman 'should put looking after her child ahead of her career.'"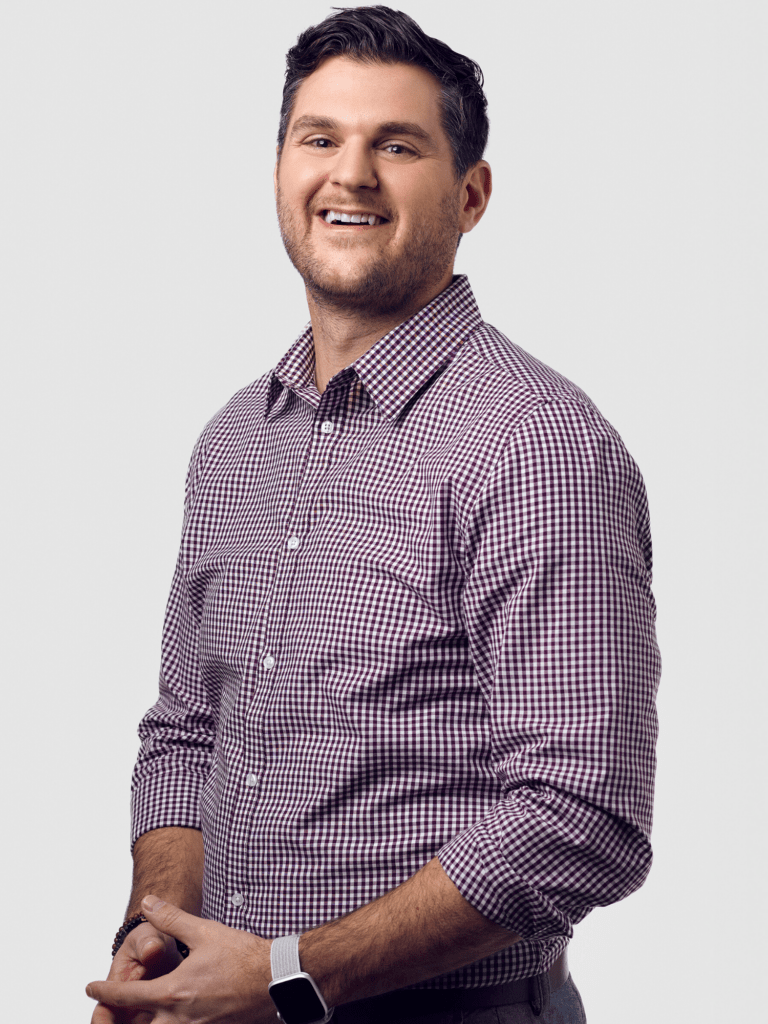 Frank Conjerti, associate creative director
"To me, the most glaring detail from these results is that there is still a lot of work to be done. While a lot of the responses weren't surprising, they were disappointing. However, there were some bright spots. For example, under the 'Women as leaders' category, it was refreshing to see only 10% of men believe if more women are elected to political office, the U.S. would be worse off. This, as well as seeing positive numbers from the younger generation, show that progress is happening."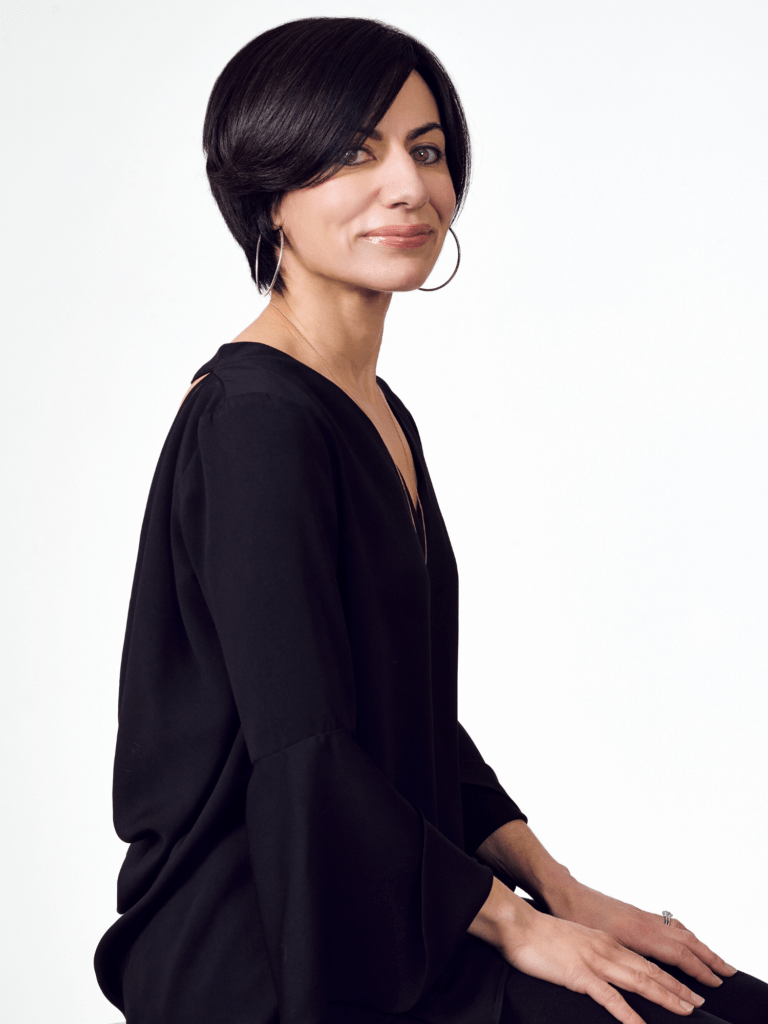 Alexa Christopher, vice president, brand strategy
"As a highly-educated mother of four, who has spent 25 years in a professional career, who was raised in a home with married parents and a full-time working mother who earned a PhD in the 1970s, these survey results are beyond depressing – horrifying in some instances. Ultimately, not surprising. Certainly, the women in my mother's generation struggled more acutely to build a career, but this survey reveals, once again, that women are essentially not seen as equal to men. Our healthcare and reproductive rights, physical and psychological safety, economic opportunity, and all of the other ways in which a person is made whole, are not valued to the extent necessary to foster a civil society.
What's troubling is that some of the statistics illustrate that misogynistic views are more prevalent among the younger generation of males surveyed. After decades of education, legislative progress, and women's expanded role in political and corporate leadership, one would hope that the values and beliefs of young males in our society would evolve toward the light. Sadly, we live in a culture which continues to objectify women and conveys to girls and young women that their currency is their sexuality."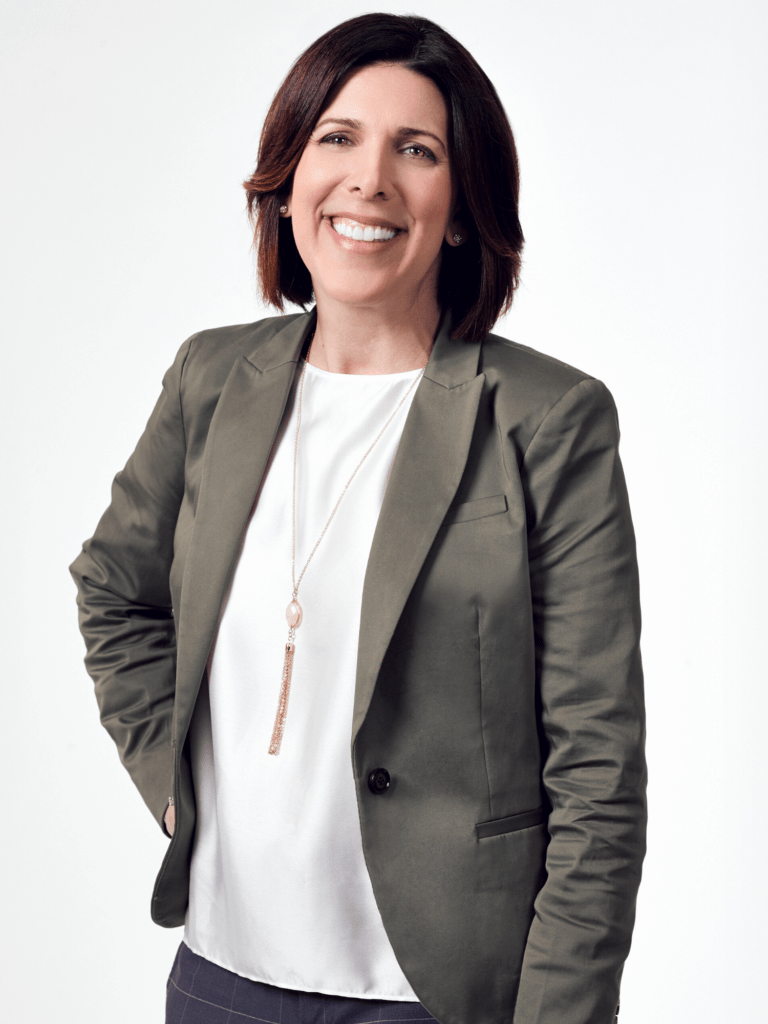 Lisa Strock, chief operating officer
"The results show a sobering truth that there is still much disparity in how our culture views these issues and that saddens me. Especially when I see even more disparity in the response from young people. Are we taking a step back? That in particular should be a wake up call for all of us that we're not doing enough for our young people so they can have more educated and informed decisions and actions.
It will take all of us to continue being informed on these realities and working together for continued progress. The real results will happen when we can fully embrace the notion that progress made will only benefit everyone – families, communities, and the overall economy will be better and stronger – that progress of one doesn't negate progress of another.
My role in our community centers on being a mom, a wife, an aunt, a daughter, a friend, and leader and advocate in my organization and I don't take any of that lightly or for granted. There is more I can do and will do so that my words and actions continue to have a positive impact on the people around me, young and old, and the generations to come."
---
To further analyze the survey results and where to go from here, Times Union is hosting a webinar series focusing on each major component. Register here for the next two webinars and join the conversation.
Women@Work View on Women Poll: The Family
Tuesday, July 28, Noon- 1p.m.
Women@Work View on Women Poll: Women in Government
Tuesday, Aug. 18, Noon- 1 p.m.