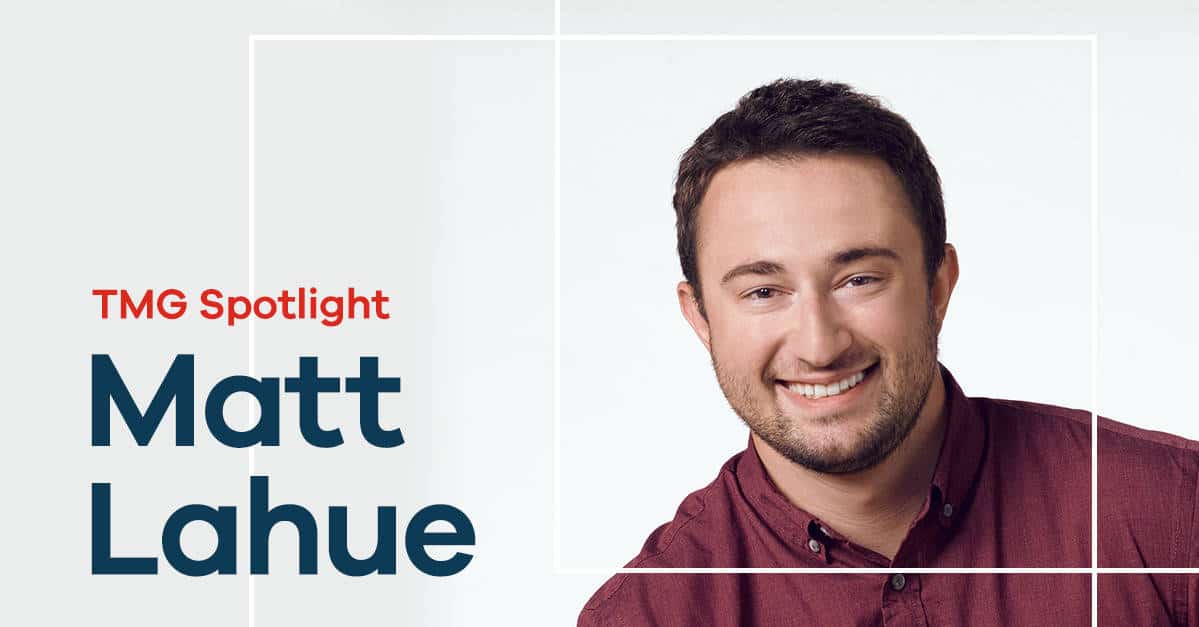 At The Martin Group, great ideas and results really are a group effort. They come from remarkably talented individuals that we form into equally remarkable teams.
Meet Matt Lahue, a copywriter on our Creative Team. With copywriting in his DNA (both his father and brother are copywriters). and a love for exploring ideas in his heart, it was only natural that Matt's path led him to advertising. 
Where were you working before Martin Group and in what role?
I worked at a small advertising agency called Brand Cool which is owned by Butler/Till, a large media company. My role was copywriter.
When were you hired here at TMG?
July 2017
What do you love about working here?
Being able to work on a wide range of really cool clients. I also love the people here. A lot of fun, unique and passionate people all supporting each other and pushing each other to produce the best work.
Give me a line or two about what you spend most of your day doing.
I spend most of my time developing concepts and copy for a variety of client projects.
 What is your favorite thing to do outside of work and on weekends?
Outside of work, my favorite things to do are lift weights and watch Netflix. On the weekends, I love going on road trips with my girlfriend all over New York. Along the way, we usually try to stop at restaurants and wineries that look cool. I think my favorite so far was our trip to the Adirondacks.  
What's your favorite type of food to eat?
Sushi. I'll eat pretty much any kind of sushi, but I really like the Dynamite Roll from Orchid Asian Bistro in Kenmore, New York: spicy yellowtail and spicy tuna inside, topped with spicy crab salad and spicy mayo. It's pretty bomb (pun intended).
Favorite place to travel?
 Key West, Florida
More about Matt.
Before joining The Martin Group, Matt wrote for a firm in Rochester, where he serviced clients such as Pacific Gas & Electric, The Strong, AZEK, NYSERDA, CenturyLink and ProNexus. At TMG, his talents have been utilized for Galbani, Under Armour, ECMC, New Era Cap, Kaleida Health and many others. When he's not thinking of new ideas, like his New York Times-featured invention the "Bathroom Bodyguard"—which locks broken bathroom stall doors—the Buffalo State College graduate enjoys lifting weights and staying active outside.