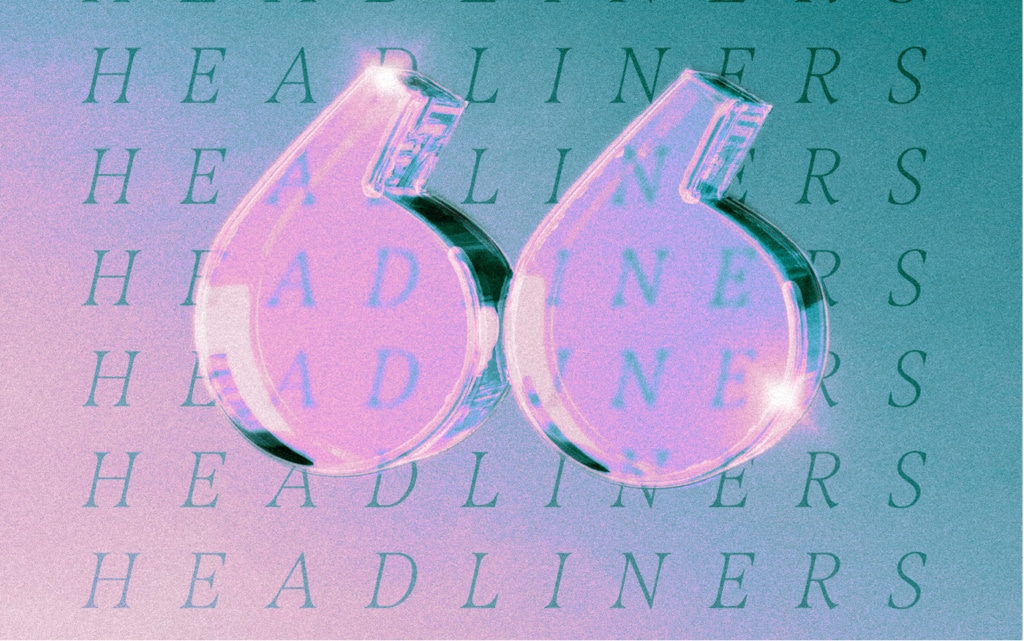 As the summer comes to an official close, our public relations and public affairs teams continue to make waves working alongside our clients to secure headlines for the meaningful work they're doing in our communities. We've made new connections, sought out unique opportunities, and landed big wins.
From our very own office move to new community programs, back-to-school excitement, and so much in between, we have generated some amazing coverage that has reached audiences across the state and nation.
Check out below for some of our most recent headliners:
Our Capital Region operation has successfully relocated to a new 3,500 sq. ft. suite in the Troy Innovation Garage. While choosing a new location, The Martin Group wanted a collaborative space that would inspire the team and encourage creativity. Our colleagues are now putting the space to work with our clients and community partners while enhancing our presence in the Capital Region.
Amid a busy fall sports season and the first documented case of CTE in a female, PA Leslie Schlachter, a member of the New York State Society of PAs (NYSSPA), discussed the symptoms of a serious concussion and the value of getting treatment immediately. PAs are raising awareness of the long-term effects of concussions and the importance of protecting your brain. (Note: client appearance begins at 32:49)
Through the help of grants, incentive projects, strategic partnerships, and investments, Student Transportation of America (STA) has made steady progress rolling out Electric Vehicle (EV) buses in select markets across the country — most recently in Middletown, New York. Good Morning America invited STA onto their morning show to talk about the growing demand for electric vehicles and STA's commitment to lessen its environmental impact. In addition to showing the new EV bus on screen, STA participated in an online streaming interview and a video posted on TikTok.
Western Governors University believes in education's transformative power and is committed to improving accessibility through its competency-based education model. WGU student Mark Hines might be the perfect embodiment of how this model of online education allows students to finish college and attain a degree at their own pace. After a tragic fire that left him and his family without a home, Hines was able to take a three-month break before coming back to complete his education.
Canterra is one of New York's first cannabis e-commerce platforms and delivery services. With the sluggish rollout of New York State's retail cannabis program, co-founder Matt Krupp is addressing needs among consumers and marijuana producers: First, the need for more options for legal purchase of adult-use marijuana in Western New York. Second, the need for more shelf-space for the growers at the heart of New York State's cannabis industry who have struggled to find enough retailers to sell their product.
Phillips Lytle LLP is a premier regional law firm that's been recognized nationally for its legal excellence. The firm has made several strategic moves to drive its growth over the past year – from acquiring boutique firms and expanding into new markets, to hiring attorneys from 'BigLaw' firms. Earlier this month, the firm announced Douglas W. Dimitroff will become its new managing partner starting in January, with plans to sustain its accelerated pace of growth and hiring and continue delivering the highest levels of service to their clients.
For almost 30 years, M&T Bank has been working with the Memorial Art Gallery (MAG) in Rochester to present the M&T Bank Clothesline Art Festival. Our team collaborated with M&T and MAG to promote this year's festival — which remains the MAG's largest fundraiser of the year and the Rochester region's biggest celebration of the arts, showcasing work from hundreds of local artists on the museum's grounds. This year also marked the first festival since the opening of the new Centennial Sculpture Park. Complete with food trucks and other local vendors, the M&T Bank Clothesline Art Festival has something for everyone in the community.