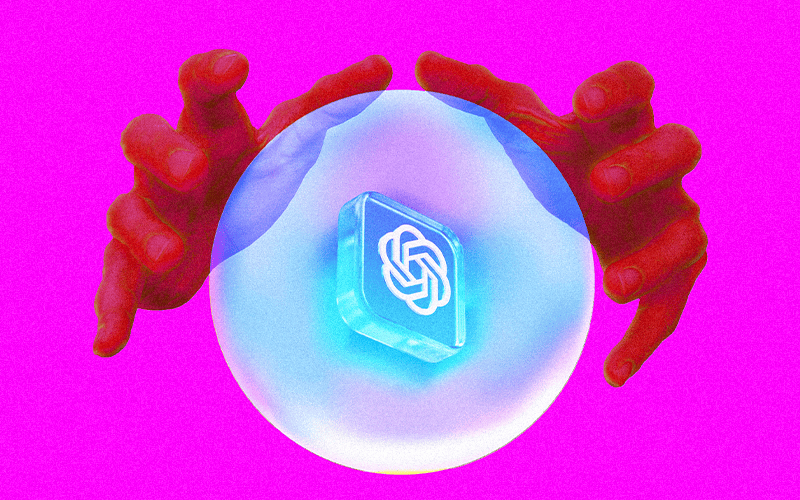 This past winter, one of the most popular artificial intelligence (AI) tools, ChatGPT, made headlines for its ability to compose blogs, releases, social posts, and lengthy stories.
Has this and other AI tools rendered in-depth journalism and expert storytelling moot? Of course not, but it's certainly big news for media professionals and consumers alike, which made it a hot topic at a recent Martin Group-attended PRSA chapter event in Dallas, Texas.
During a panel discussion entitled "The Changing Newsroom"—intended to review some of the best ways public relations professionals and journalists can collaborate, optimize pitches, and generate strong stories—the topic of AI and its evolving impact on journalism took over the conversation.
The PR professionals in attendance were eager to talk about the implications AI may have on communication careers across the board, including their own. What we've seen in the past is that often new technologies are met with some fear and maybe even a little resistance. According to the panel, AI technology brings a lot of unknowns to the industry, as well as a rising concern for maintaining industry standards in journalism.
Amy Hollyfield, managing editor of the Dallas Morning News, pointed out that AI has the potential to impact the accuracy of news information, newsroom competition, and most importantly, ethics. While the Dallas Morning News has no plans to embrace AI just yet, other outlets are jumping in – which brings up a few essential questions:
How will the implementation of AI change the newsgathering process?
Will news outlets cut even more jobs if AI proves to be efficient and effective at storytelling?
How will news outlets compete and continue to provide readers with the enterprise content they are asking for when AI is generating so much new information at a moment's notice?
The use of AI transcription services (such as Otter.ai) is already common practice for news reporters, as well as content producers and PR professionals at The Martin Group. This tool provides a real-time service to free up more time for storytelling and meaningful conversations with sources. Some reporters are even using AI-generated images to help illustrate their stories. With the evolution of the news cycle and the constant demand for new information, AI may be a tool that newsrooms choose to employ just to keep today's consumers satisfied.
The Associated Press openly uses automation to generate articles like earnings news and sports recaps. AP editors believe that AI can bring a new level of empowerment to newsrooms. For example, assignment editors may potentially look to activate AI to take on more mundane stories, localize national content to increase audience engagement, or leverage the technology's insight to identify trending regional topics.
With this noted, AI comes with plenty of risks, including the capability to manipulate photos and video, plagiarize, and potentially generate false soundbites. Let's face it, AI doesn't necessarily follow the same code of ethics engrained in reporters during Journalism 101. And just like with traditionally created content, inaccuracies are possible.
It's becoming clear that, despite certain advantages, editors will have to maintain diligent oversight if they welcome AI into their newsrooms. Some wonder if more outlets leverage AI for research or story development purposes, will they notify readers with disclaimers, similar to how sponsored content is handled today. For instance, when CNET first quietly rolled out AI-generated articles, the outlet received major criticism.
If transparency and editorial independence are not maintained, it could incite a variety of issues, including an acceleration of the already-eroding trust between consumers and media.
On the PR side, it's hard to ignore some of the AI workflow efficiencies. Aside from instant transcription services, AI can churn through content to make research easier and, with a little help, polish up articles, emails, and news releases to ensure messaging is hitting the mark for the intended audience. AI can also help PR pros do our jobs better by aiding in identifying media contacts, tracking media impressions, and monitoring coverage trends. We can even hold brainstorming sessions using AI to generate new ideas and strategies.
Ultimately, this amped up collaboration between humans and our inventions is the biggest takeaway from the tech's enhanced possibilities. AI can help skilled reporters, content creators, and PR professionals do their jobs better – and this is a positive development. The real value comes in realizing how AI and communication professionals can augment one another – while managing the line that separates appropriate teamwork from scary takeover.
If you'd like to learn more about how our content and PR teams can use AI to help your business, reach out to us here.