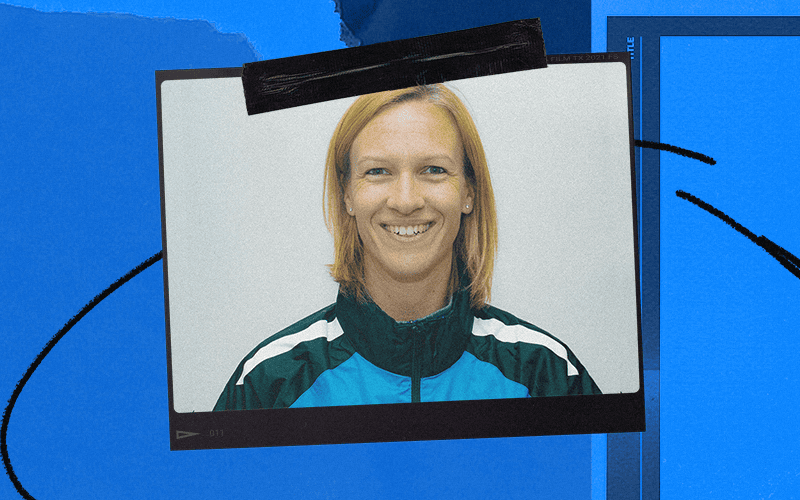 Nikki Bartholomew began her third season as head coach for FC Buffalo Women in May 2023. Also a member of senior leadership at Algonquin Sports, Nikki had a decorated career as a Division I athlete with the University at Buffalo women's soccer program and has coached at all levels from youth through the professional ranks.
What are some obstacles you've encountered in creating a career in soccer? What are some of the ways you've faced or overcome them?
It may sound cliche but now that I have a family, I would say my biggest obstacle has been work/life balance. When something is your career and passion at the same time, you put in a lot of time and energy whether physical, mental, or emotional. Despite any challenges, because it is my calling, it is worth it. I am extremely grateful for my supportive family, especially my husband Ryan. When your spouse understands and supports your passion, you can thrive, and pour into others to help them grow and develop into their full potential.
As a Western New York native, how would you describe the culture around women's sports and women's soccer in the region? How has it changed?
Women's sports, specifically women's soccer, really started to ramp up at both the local and national level after the 1999 Women's World Cup. Women's soccer reached new heights with the start of the NWSL in 2012 (which has now been running for 11 seasons), and the Barclay's Women's Super League in England getting started in 2011. Prior to, you didn't really hear about local players going to play internationally or professionally because those opportunities didn't exist in other countries and were very limited in the U.S. On a personal note, as a girl growing up in the 80s and 90s, I used to play with boys' teams in order to get a higher level competition. Today that competition exists within female sports.
Over the past 10 years we have seen the level of play and opportunities increase locally. In 2021, FC Buffalo started a women's team. The team is rich with players from the local area that are proud to play for their hometown team. Since then, we have had four players play professionally internationally – Kelsey Araujo, Marcy Barberic, Carissima Cutrona, and Emily Kelly.
What excites you the most about FC Buffalo right now?
What excites me most about FC Buffalo is the consistent success the women's team has had in the two seasons the club has been a member of United Women's Soccer. It is a testament to the positive environment and the character of our players. Talent is God-given. As long as there are people in the world, there will be plenty of talent. What's missing are people who have made the choices necessary to maximize their talent. Successful teams have talent-plus players – confident, hardworking, appreciative, positive, encouraging, disciplined, focused, unselfish. This is the reason we have seen success so quickly.
How would you like to see women's soccer evolve and how can companies help women's soccer move toward that vision?
I would love to see women's soccer evolve in interest, support, and investment. The more interest and support in women's soccer, the more investment it will bring, and vice-versa. When companies dedicate attention to showcasing women's teams, not just as an add-on to the men's teams, it will only grow the exposure and fast forward the reputation of women's soccer. Investment has grown in both women's professional leagues which will now include the USL Super League, giving more opportunities for women to play at the highest level.
What advice would you give young women who are looking to build a career in the sports industry?
I would say no matter what career you pursue, my advice would be to stay true to your values. We live in a world that reinforces how can I get instead of how can I give? We're in the driver's seat when we give. My advice for young women who want to pursue a career in the sports industry is stay anchored to the innocence and the why behind what made you fall in love with the game in the first place. Continue to increase your inner strength with your success so you can develop into your full potential.
---
Read More From The "She's Got Next" Series