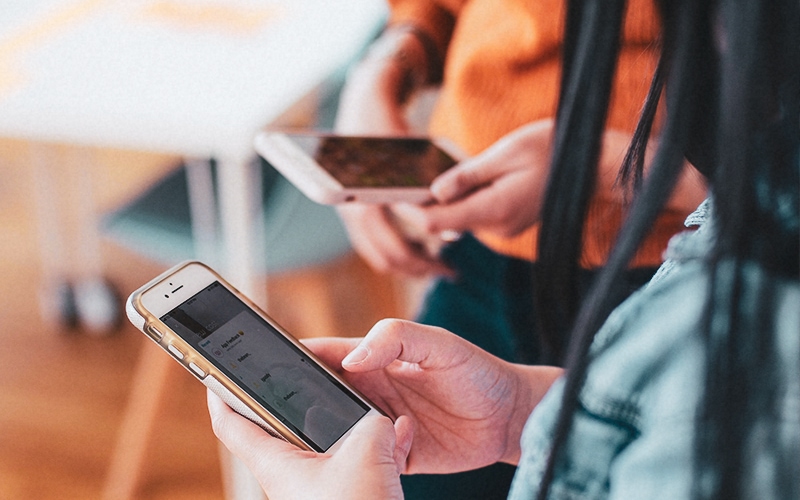 Here we are, in the midst of global pandemic and it's forcing brands to take a hard look at how they are communicating with their audiences.
Many brands are reevaluating campaign priorities, messaging, and tactics. It's not surprising. Significant events, especially crises that can be felt on a national or global scale, are known to bring along unanticipated challenges for businesses ranging from reacting to changes in consumer spending to managing internal workforce issues to simply balancing the pressures of meeting sales goals without looking "tone deaf" to the realities of the situation. These events often cause a ripple effect on how we do business–and in many cases, alter the trajectory of marketing plans.
Months in, it's very evident that the current COVID-19 pandemic has impacted the marketing industry as we know it today. Our tried and true in-person activations, large trade shows, and consumer engagements are now shifting gears to go virtual. There's been an increased adoption of video conferencing, the growing acceptance of work-from-home lifestyles, and this ever so heightened focus on social media and news consumption that consumers are using to stay connected while being physically distant. The ongoing added stress of health concerns, parenting juggles, and financial uncertainty are also changing the way consumers desire to engage with brands. However, despite these shifts, one marketing service that continues to stay strong, if not growing, during this "new normal" is the field of public relations, or PR services.
A Forbes article from 2014 said it best, PR campaigns depend heavily "upon listening to the conversation and understanding the who, what, when, where, why and how" to better inform a brand on the best way to engage in the discussion. When in a time of crisis, PR can be your best friend and help your organization find the right time, as well as avenue, to engage your audience no matter if it's your internal stakeholders or your everyday consumer. With the right storytelling, you can effectively enhance brand awareness, drive key messages, and foster loyalty–without having to push the hard sell that may seem insensitive.
Let's look at how PR is evolving during the pandemic:
1) Embracing technology for media relations
With your standard press conferences on hiatus and reporters working from home rather than at their newsdesk, traditional media relations practices have been turned upside down. Many of our clients are now asking for virtual press briefings and we're arranging Zoom meet-and-greets with editors rather than in-person coffee introductions. We're also offering up more on-camera video interviews with TV media outlets and carefully training our clients to adjust their interviewing styles for the limelight. When possible, we're leveraging pre-recorded soundbites and statements to make our pitches even more enticing to the reporter on a tight deadline that doesn't have time to record segments in advance.
2) Applying creativity to break into the news cycle 
Newsrooms are understaffed and reporters, overworked. As pitches, the good and the bad, come in at every hour, reporters are weeding through the clutter by honing on the COVID-19-related stories and dismissing outwardly commercial pitches that seem irrelevant. To bring greater value add, we're helping our PR clients develop infographics, written and video statements, social media graphics, and image assets well in advance to make the narrative stronger, and offering more client authored bylined articles to make our pitches easier to choose.
3) Reevaluating Philanthropic Causes
While a product launch may not be "newsworthy," community involvement, charitable causes, and philanthropy can go a long way. People are looking for brands that do more during a time of crisis and if your organization steps up to the plate, trust your consumers will remember that. We've had some clients shift manufacturing to help with hand sanitizer demands; others that have donated to frontline workers. If you're doing some good for your local community, let your audience know. Pitches that pivot to better address empathy and community connections may lead to a "feel good" story.
Spotlighting customers that are going above and beyond to help others, or giving back to your own employees in a unique way will speak loudly for your brand.
4) Strengthening Owned Storytelling
With the newscycle dominated by pandemic updates and political banter, more brands are turning to content marketing support. When it's too difficult to gain earned media coverage, you can tell your narrative directly through a brand's owned channels, including social media, blogs, or newsletters. As we noted in an earlier blog, social media usage is through the roof and consumers are engaged more than ever, so even influencer programs are gaining momentum as brands see the value in having an unbiased, influential third-party source tell the brand narrative for them for greater impact.
5) Providing Crisis Communication and Internal Communications 
The pandemic has raised concerns for organizations big and small, when it comes to public safety, as well as potential financial and reputation loss in the event of an outbreak within the workplace. It goes without saying that crisis comm services are a must. Don't be afraid to include PR members alongside your legal and HR teams. Having a proactive plan in place that not only addresses external communication processes, but internal communication protocols, will better prepare an organization to handle the risks. We're working with clients on their crisis comm readiness and we're helping many navigate those difficult internal conversations with employees when it comes to protocols and safety.
If you're interested in learning more about how PR services can help your brand during this unusual time, contact The Martin Group today to talk with our experienced PR team of seasoned agency veterans, rising stars, and former journalists.