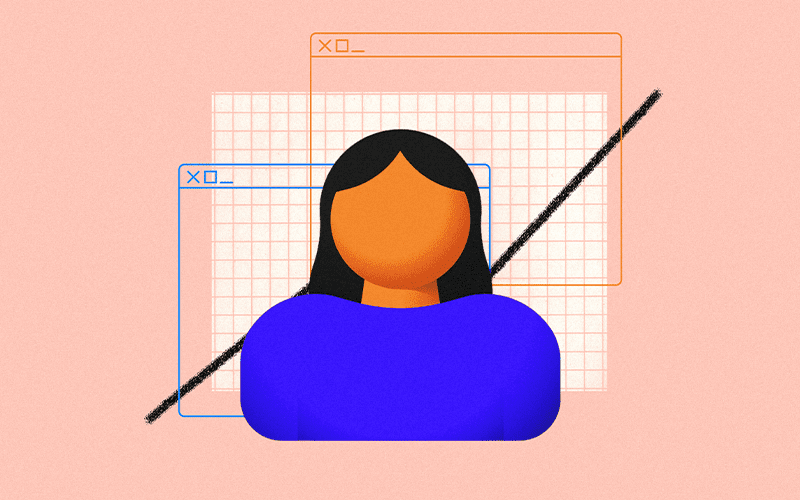 It's no surprise that influencer campaigns are a tried-and-true tactic in the consumer marketing space. However, B2B brand marketers shouldn't overlook the value an influencer program can bring to their campaign as well.
While tapping external influencers may seem like a challenge for a professional services or financial services firm, B2B brands often have something even more unique at their disposal: internal influencers. Employees who are often industry experts in their own right. If willing, these "brand ambassadors" can be just as effective, if not one of the best brand assets in your toolbox.
According to Entrepreneur, social media content shared by employees gets eight times more engagement than content shared through a brand's owned social channels and is actually shared 25 times more frequently. That's incredible.
So, why is it that employee content is seemingly so effective?
The Edelman Trust Barometer found that customers perceive staff as more trustworthy than corporate marketing campaigns. In essence, internal brand ambassadors can effectively humanize a brand to make it more relatable and trustworthy through simply demonstrating their own knowledge and engaging in meaningful conversations with the target audience.
If you are considering empowering your own employees to become your brand's voice, make sure you take your time, select the right employee or employees, and give them the tools for success. If done correctly, a brand ambassador (or brand ambassadors) will embody your brand day in and day out.
Identify Your Ambassador(s)
The best brand ambassadors understand industry needs and challenges – often even recognizing market trends before others. You want to find an employee that is fully tuned into the industry, an active social media user, engaged community member, and someone who already has an established sphere of influence. Not to mention, a deep loyalty to your organization and services. This may be the perfect role for an enthusiastic sales leader, a knowledgeable program executive, or your entire leadership team. But, don't forget to incentivize. Whether that means giving them access to your leadership team meetings or earning vacation days for reaching engagement goals, employees are much more likely to participate in this kind of program if what you're asking them to do is seen as complementary, not supplementary, to their workload.
Prepare Your Ambassador(s)
Before you ask an employee to start engaging on behalf of your brand, determine how you want them to interact, on what channels, and with which audiences. You may need to update your organization's social media policy and provide best practices for content sharing on their personal channels. Remember, you want him or her to develop authentic content so don't try to overly control their messages, but feel free to encourage them to review your press kit materials, product brochures, corporate messaging docs, and even talk with customers. You can even flag notable content for them to share. By providing your ambassadors with general guidelines and a little creative freedom, they can begin advocating your company's messaging with a personal touch.
Nurture Your Ambassador(s)
As selected ambassadors, your employees will soon dip into thought leadership and in turn, develop their personal brand. They will feel more engaged in the industry, invested in their job, and may even foster a sense of pride. Encourage those feelings by helping them gain additional exposure with your target audience and leverage their growing industry reputation. Have them write company blogs, secure speaking engagements at conferences, pitch articles as guest content in industry publications, or secure interviews with media contacts on their "go-to" industry topics. The more they are seen, the more your brand is seen.
The fact is, when it comes to increasing brand engagement and shifting the perception of your brand, there is no better place to start than with your own employees. If you're ready to develop a brand ambassador program, do your research and come up with a strategic plan for success.