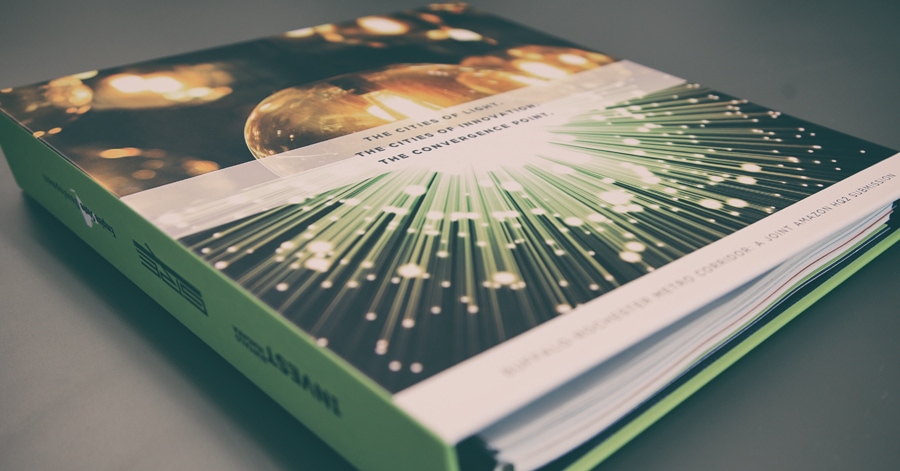 Answering the big questions
Often, we're tasked with marketing not just the what, but the where. A medical center, for example, is more than just the vital services they provide. It's the team of dedicated doctors, nurses, surgeons, and others who are entrusted to deliver the necessary care to each patient. And it's the efficient, clean, and comforting environment in which they do it.
When an organization's where is central to the message, the many strategic and creative aspects of its branding should answer: What's it like to receive care at this facility? To attend this school? To live in this town? To be part of this community?
What's in a brand?
When Amherst, NY announced that it would hold a contest to choose a new town slogan, Lisa Strock, The Martin Group senior vice president and an Amherst resident, was intrigued. A municipal slogan should have emotional appeal and should point to something specific that sets the town apart, she told The Buffalo News. "In just a few short words, it's going to capture the essence of who they are."
Strock noted that phrases such as "A Great Place to … " are highly overused in municipalities. But even though towns (or companies or products) might have things in common (e.g. being great), they can still stand out with a distinctive identity.
"Sometimes, clients have something completely unique to offer, and we uncover and use it. But sometimes. it's not as clear," says The Martin Group vice president and creative director Duane Bombard. "Very few entities have something truly unique about them, but there is nothing wrong with that. At The Martin Group we often say, 'If you don't have something unique to say, you better say it uniquely.'"
When where matters most
The Martin Group strives to understand the unique essence and value of each of our clients and translate those into a brand strategy that works for them. Here are a few examples of clients whose where was the heart of the story, and how we crafted distinct branding to reflect that.
Kaleida Health – Throughout The Martin Group's partnership with Kaleida Health, the largest health corporation in Western New York, we have assisted in the branding of several of their exceptional medical facilities. Using interviews to establish the medical center's core value, we helped conceptualize the name of the Gates Vascular Institute, which spoke to the center's ability to pump new life into the Buffalo Niagara area. A few years later, The Martin Group created the award-winning "Children's Is Moving" campaign to engage the community and spread the word about the new name and location of John R. Oishei Children's Hospital (formerly Women & Children's Hospital of Buffalo).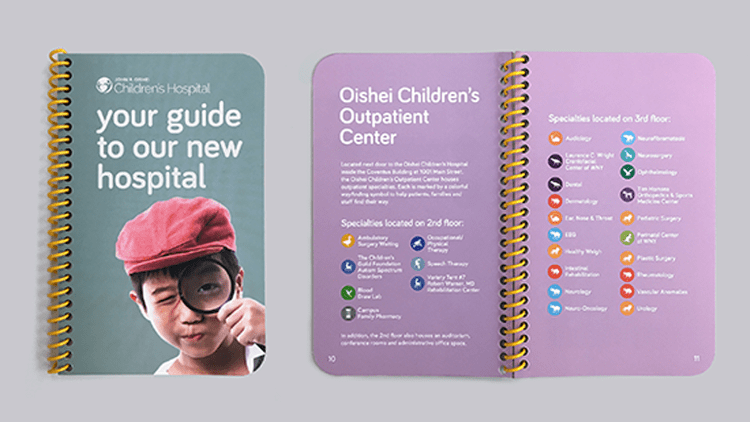 Charles Finney School – The Charles Finney School faced a lack of name recognition in a competitive private school landscape. With a creative campaign showing prospective students how they can "Be a greater than symbol" and achieve greater things at Finney, The Martin Group helped increase awareness of the school's outstanding academics, full range of sports and extracurriculars, and welcoming family environment.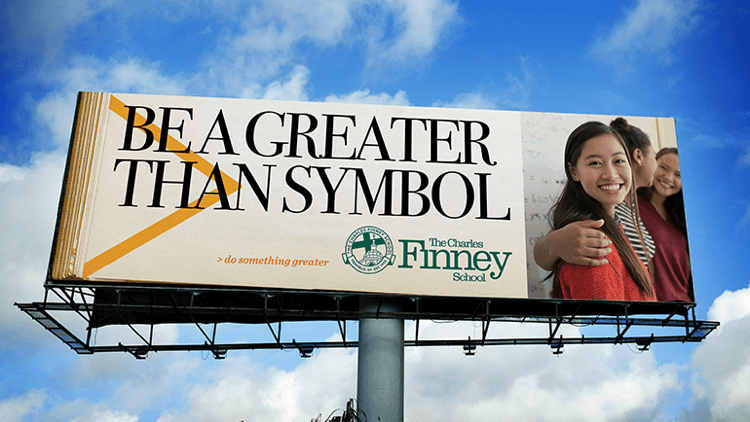 YMCA Buffalo Niagara – YMCA Buffalo Niagara sought a fresh brand expression and a creative campaign that told the Y's true story—a story that goes beyond swim and gym. The Martin Group built a campaign around the call to action to "Discover the Y in You," encouraging potential members to look inside themselves, their families, and the Y to explore something new. From billboards to radio spots to digital banners, every campaign piece was charged with emotion and encouraged a deeper connection with this community icon.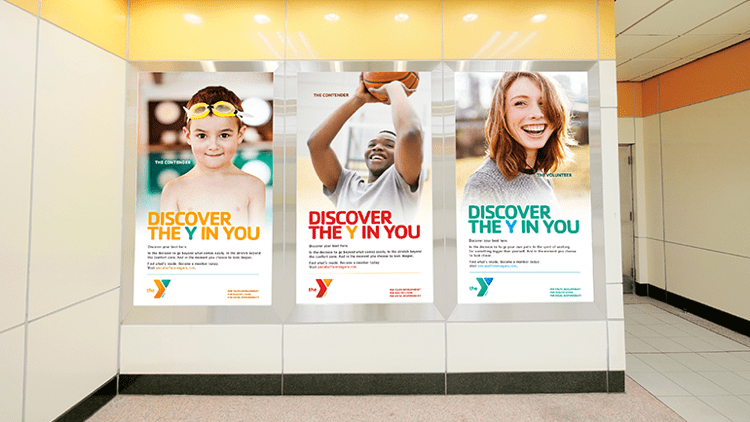 Invest Buffalo Niagara – The Martin Group works with Invest Buffalo Niagara (InBN)—the former Buffalo Niagara Enterprise and Western New York's leading private sector economic development and business attraction organization—to rally surrogates in support of InBN's mission to attract businesses to Western New York and to promote the region as a great place to live, work, and grow a business. For example, our team announced the rebrand of the organization from Buffalo Niagara Enterprise to Invest Buffalo Niagara, the release of four reports assessing the region's labor market, the release of a 90-page Relocation Guide for expats and repats, and, in 2017, the compilation of the Rochester-Buffalo Metro Corridor response in pursuit of Amazon's second headquarters, HQ2, in collaboration with the Greater Rochester Enterprise.
Thinking about communicating the value of your place? Let's talk.