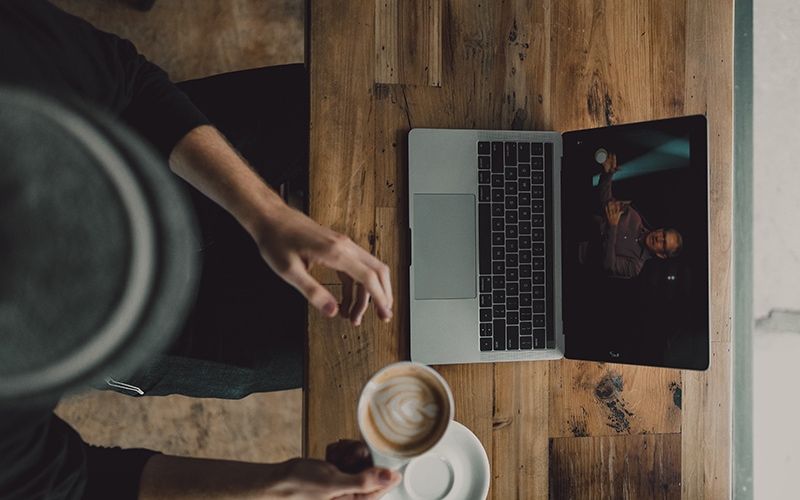 As communities navigate the unprecedented COVID-19 pandemic, people around the world turn to digital communications to work, provide services, connect, collaborate, and continue their education. Many K-12 and higher education institutions have been challenged – some for the first time – to move to online learning for their entire student body. As a solely online education entity, Excelsior College created a peer institution resource page to help teachers and students contend with this new reality – leveraging the depth of their faculty experience and institutional expertise to serve others. Here's a look back at a recent campaign we worked on with Excelsior, and the keys to reaching the rapidly evolving online student.
Gone are the days of the 18-year-old bright-eyed college freshman. Today's students (a population that continues to shrink) are increasingly adults venturing into new careers, first-generation students working full-time, and geographically dispersed lifetime learners. Flexibility, accessibility, credibility, and ROI are table-stakes in school selection.
While some higher education institutions are only recently wading into the online learning realm to ably serve this student segment, others have been at it for decades. Excelsior College, a nonprofit, accredited online college with nearly 50 years of distance and online learning experience, worked with The Martin Group and Hearst/Times Union to build out their enrollment and marketing infrastructure and attract this growing body of prospective students.
With Excelsior College's admissions campaign, their goal wasn't unlike any other college: to generate prospective student inquiries. And like most schools, their campaign needed to cover even more territory, breaking through overcrowded channels to yield even more conversions while continuing to build brand preference. It's not enough for a campaign such as this to show good stats; marketing campaigns need to not only yield enrollments but also brand advocates that are retained year over year.
It starts with a coordinated plan to consistently communicate the brand through every touchpoint. Digital marketing is critical for a successful enrollment campaign. A school's strategic digital marketing approach takes a lot of testing and optimizing to determine what's working well (and what's not working well) for its target audience.
This doesn't mean success can't happen right away, but being able to analyze data deeply, pivot swiftly, and collaborate often to drill down into what makes a prospective student choose your university will create efficiencies and a toolbox of best practices that translate to long-term efficacy. This ongoing attention to your digital campaign can sharpen your awareness marketing efforts overall and foster alumni referrals as well as enrollments.
Here are five essential digital marketing components for higher education:
1. Marketing automation ?
One of the most costly items: time. Anywhere you can eliminate time spent on day-to-day tasks and automate your workflow is an opportunity. Implementing a marketing automation platform allows you to see your big picture sales funnel, while also getting super granular in each touchpoint along the way.
Some of the key benefits of marketing automation for colleges include:
Strong marketing and admissions alignment through platform and CRM connectivity
Unique personalization abilities for admissions communications
Automated follow-up messages that keep your brand top of mind, touchpoints consistent, and admissions team accessible
Common marketing automation platforms include: HubSpot, Marketo, and Drip.
Pro Tip: Review marketing and admissions communication flows by user journey (even printing and pasting them on a wall!) to simplify/reduce volume and identify overlaps that will enhance the prospective student experience and increase engagement.
2. Landing pages that convert ?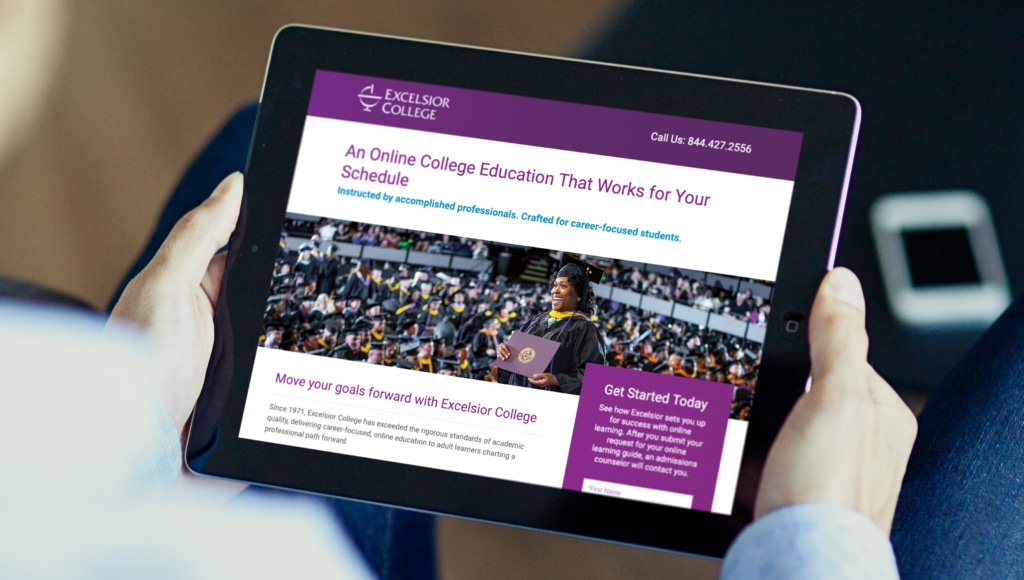 The holy grail of higher education acquisition is the landing page. Creating a landing page is not a "set it and forget it" type of task. To ensure you're optimizing towards conversions, using A/B testing is essential.
The core questions that higher education institutions have to ask themselves when creating a landing page are:
What is the one thing I want this prospective student to do?
What is the least amount of information I need this prospective student to provide to us to do our job?
How can I make this information digestible and concise for prospective students?
What is the prospective student going to get from us when they provide us with their information?
Pro Tip: Work closely with your program teams to gather information that graduates have said they value most about your institution, and bonus points if you can get testimonials!
3. Valuable thought leadership assets ?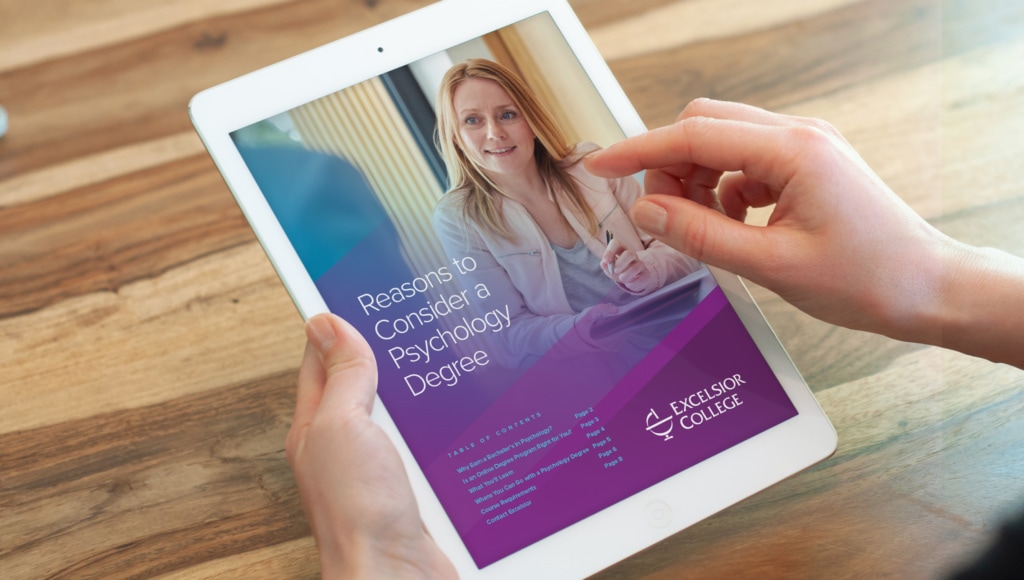 It takes approximately eight touchpoints before a prospect makes a purchasing decision (HubSpot, 2019). That's quite a high number, but education is a big decision. If your every touchpoint is the same message through the same channel, this may appear inauthentic and stale. Content marketing is a great way to soften the ask, yet still engage and inform.
If you're considering putting together thought leadership content that showcases your team's expertise, follow the ABCs:
Advantageous: Know your audience well and provide valuable information that is applicable to their life.
Balance: When you're talking about yourself, which shouldn't be the whole time, ensure it's not too promotional or sales-like.
Credibility: Highlight the intelligence of your staff, successful graduates, or relevant experts that help you shine.
Pro Tip: One piece of content can be activated in numerous ways. Tie faculty and staff expertise into your public relations efforts, and generate content that can be served up on your blog, via admissions, and on a landing page.
4. A strong SEM campaign ?
Because of the longer funnel duration in education, prospective students may find themselves doing research on their own. There is a large amount of competition in the collegiate space, so search engine marketing is a must-have in your toolbox.
When thinking about starting a search campaign, consider the following:
What are my priority programs to push?
Where are my current and growth geographies?
What relevant content can I send a prospect to on my website?
Pro Tip: Ask your admissions team if there is staff available to field phone calls for any click-to-call search campaigns you run and take the time to educate them on your messaging so the user experience is seamless.
5. Retarget without over-saturation ?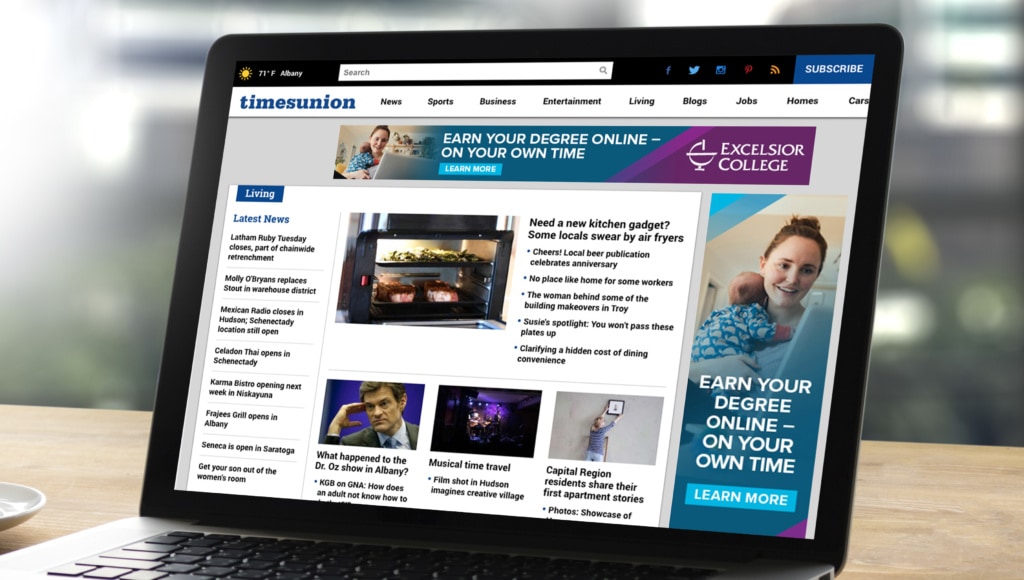 When we talked about touchpoints earlier, retargeting is another crucial component to your funnel. If you have increased awareness and interest of prospective students, you don't want to miss out on that opportunity to motivate them to click, call, or enroll. However, you still want to be mindful of your approach to not overwhelm someone and risk your established trust.
Pro Tip: Build up a strong historical email list with your admissions team to utilize in your retargeting efforts.
Contact Jennifer Hunold, Senior Account Manager, to learn how The Martin Group can support your higher education communications.