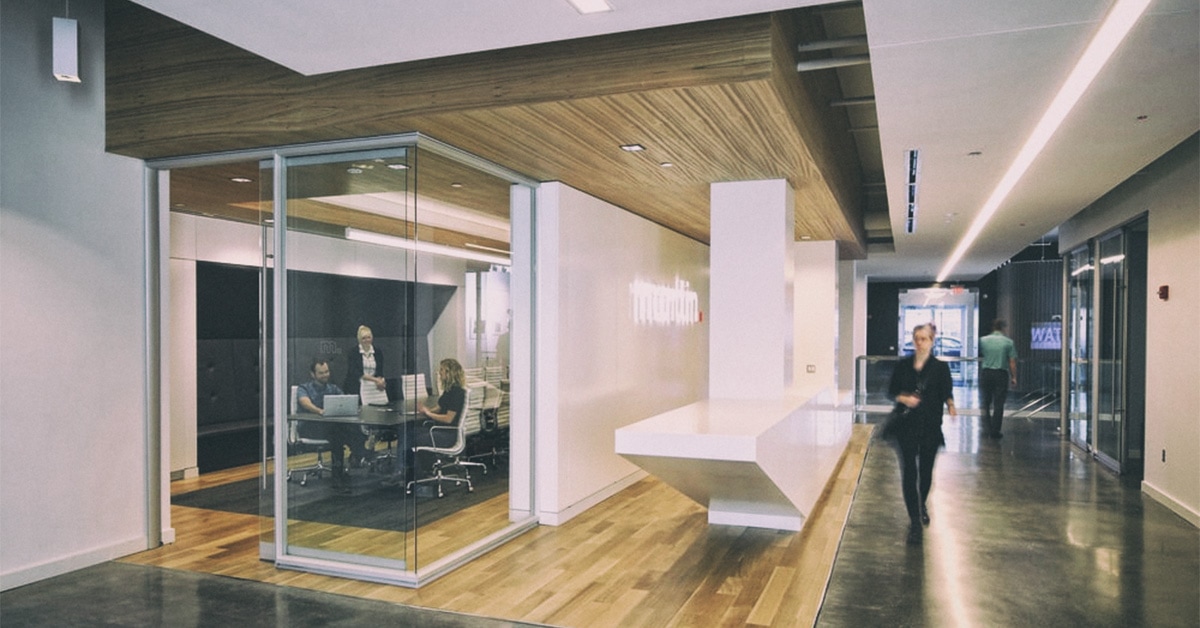 The Martin Group sharpened its giant scissors and then cut the red ribbon for its new corporate headquarters, located at 620 Main Street in downtown Buffalo, in May 2017. In July and following an extensive interior renovation of the building, our firm made the official move two blocks north from what was then home (477 Main Street), and we began to unpack our boxes and get settled in Buffalo's Theatre District.
In the last year, we've added new staff members, expanded our Rochester office, and widened our New York State footprint by opening an office in Albany. We've also truly made our Buffalo headquarters home, hosting several events including Lunch & Learns with local media members, a Buffalo Urban Futures Forum with CannonDesign, and a portion of 43North Finals Week, among others. Moving to an 18,000-square foot facility with three floors and a fully rehabbed sub-level was a big one, and we continue to find new ways to contribute to our community by inviting clients and friends in our doors.
As we reflect on one year at 620 Main Street, we take a look back at several public events we've hosted over the past 365 days. Thank you to all of those who have been able to experience 620 Main Street with us. For those who have yet to visit us in our new home, contact a member of The Martin Group team and he/she will be happy to give you a tour.
A Look Back at Events Held at The Martin Group: 
Interested in hosting a meeting or event at 620 Main Street? Contact The Martin Group to learn more about our headquarters and its available amenities. Or, take a virtual tour.