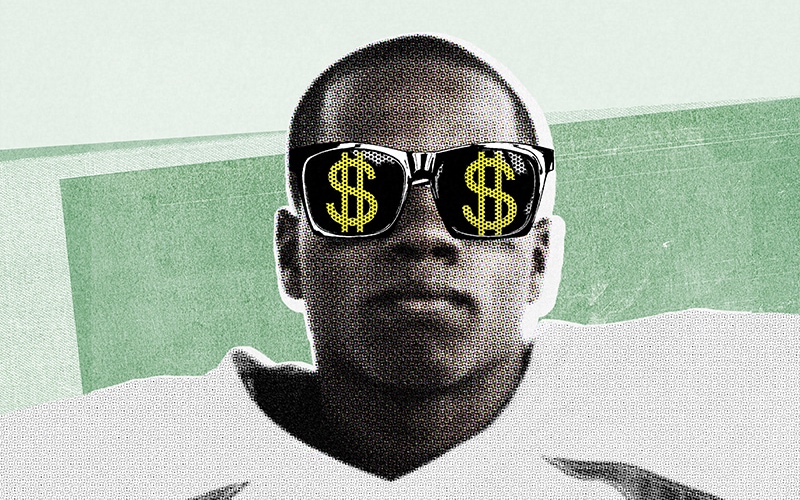 When the NCAA announced a new policy allowing college student-athletes to benefit from their name, image, and likeness (NIL) in late June, much of the focus immediately, and justifiably, turned to the nearly 500,000 players who can suddenly profit financially for their talent and the hard work they put in playing sports for colleges and universities.
Many immediately signed landmark deals on July 1, with examples including Fresno State college basketball twins Haley and Hanna Cavinder (who also happen to have 3.4M followers on TikTok) signing with Boost Mobile, Six Star Pro Nutrition, and Gopuff consumer goods delivery service; Auburn quarterback Bo Nix partnering with Milo's Tea Company; and even University of Iowa basketball player Jordan Bohannon, who did an appearance with Boomin Iowa Fireworks.
What kind of dollars we we talking? Most reports for partnerships have been in the $5-20,000 range each, but ESPN reported July 20 that Alabama sophomore quarterback Bryce Young, who hasn't even been named the starter yet, is working on close to $1 million in deals.
This is really uncharted territory for everyone involved. First is the school administrators and coaches who now have to make sure all their athletes aren't breaking any rules with these name, image, and likeness deals. Second is obviously the athletes, who have been focused on academics and athletics up to this point in their careers and suddenly have the distracting pull of endorsement dollars.
Third is brands. Previously, the only way to advertise in college sports was through the schools themselves, which priced out a lot of companies. Student-athletes being fair game opens up a host of more affordable – and maybe more effective – options for brands who maybe can't shell out six figures to have their logo appear in a football stadium.
Here are some important things to consider if you're a company looking to work with a collegiate student-athlete on their name, image, and likeness.
Focus on Fit
One of the best NIL deals so far has been the entire University of Wisconsin offensive line signing with Mission BBQ. As Badgers QB Graham Mertz tweeted, "The big boys gotta be fed," so this deal is a natural fit for both sides. (And we've seen Notre Dame's offensive line follow suit with their own pizza sponsor.)
These should be true partnerships that are authentic and natural for both sides. Make sure to start with your marketing goals and what you want to accomplish as well as what resonates with your audience. The story the athlete tells for your brand should be in line with your overall marketing messaging.
It also needs to be in line with the athlete's personality. Too often, athlete endorsements fail to take into account the player's own brand. When it comes to college athletes, here are a few questions to ask:
What is their major?
What are their career aspirations?
What are their hobbies outside of sports?
Are they involved with other organizations on campus?
What is their background?
It's also important to note that deals need to work for the universities, too. What's still somewhat unclear is how schools are handling their own sponsorship deals in relation to competing brands within categories. In a perfect world, these name, image, and likeness deals make sense for the athlete and the university.
Be Creative
Don't feel limited to standard autograph signings and social media posts. This is a new world, and many of these student-athletes are incredibly creative. They're also, in many cases, squarely in the middle of your target audience. So it's worth picking their brains for what they think will make the most sense for their personality and audience: think TikTok challenges, custom-designed products, or unique event activations. It would be smart to include comprehensive usage rights in all contracts so you can use this content across social, digital, email, audio, and print channels.
So far it's been great to see women athletes sign deals. Make sure to look beyond quarterbacks and point guards and into non-revenue sports. Maybe that lacrosse or field hockey player is a 4.0 student who is also a youth coach and had an internship last summer in Silicon Valley.
Do Your Homework
As with any influencer campaign, you need to make sure you trust whoever is representing your brand. Go deep on their social media accounts to make sure there isn't any questionable content. Talk to their coach to make sure they're in good academic standing with the school. Sit down with the athletes themselves to get a feel for their personality and commitment to your brand. Engage an agency (ahem) to help with strategy, research, negotiation, and content creation.
Remember that these athletes are completely new to this world, so they're going to need significant direction, training, and guiderails for how to appropriately execute these partnerships.
More and more athletes are speaking out on social justice issues, which can be great if you want to be part of those conversations. But if you don't, it's important to make that clear to the athlete or steer clear of those who have been outspoken.
Test and Refine
Especially if you're new to sports marketing, it will be important to see what works best for your company. Maybe the attendance and engagement of an in-store event drives better results than a social media video on the athlete's feed. Maybe simply having an athlete come in and speak to your staff and partners is most beneficial.
Some companies are signing up large groups of athletes to smaller deals to see what types of players, personalities, and activations work best. America's Top Team mixed martial arts training academy is giving all 90 University of Miami scholarship football players $500 a month.
At the end of the day, make sure you're having fun. These partnerships have the potential to really help you reach your company's goals, while also diversifying and evolving your marketing strategy.