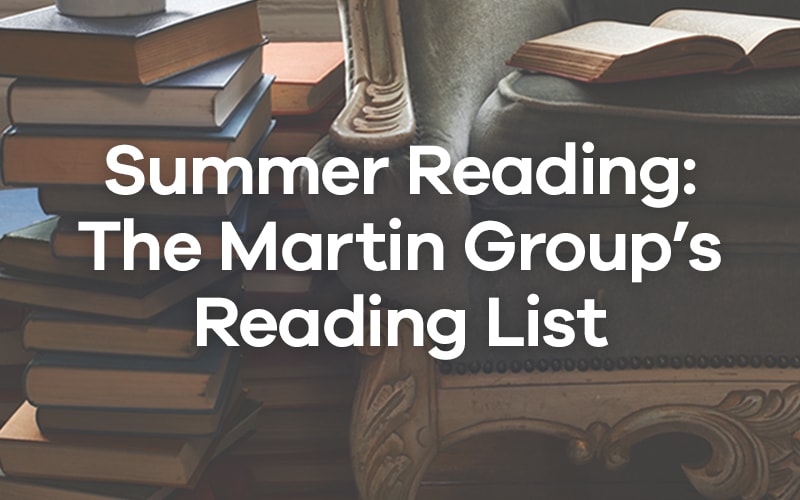 In celebration of National Book Lovers Day, we asked team members to share the book they're reading now or the best book they've read lately. From fantasy epics to forgotten Buffalo history to inspiring memoirs, here's what's on our reading list.
I Let You Go, by Clare Mackintosh
It's a fictional mystery and thriller novel about a mom whose five-year-old son is killed right in front of her. It ends up being a hit and run and she has no idea who the driver was. She deals with her frustration, grief, and regret by relocating to the countryside of Wales to cope. While she is trying to escape her past, readers follow the detective on the hit and run case as he tries to work through this investigation and bring justice to the child.
I like that each chapter goes back and forth between the mom and the detective, between hopelessness and hopefulness. It keeps building and building with anticipation after each chapter to uncover this mystery. I haven't finished it yet, but apparently there is a HUGE surprise – and I live for those moments!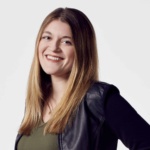 Mandy Bly, Digital Project Manager
The Moose That Roared: The Story of Jay Ward, Bill Scott, a Flying Squirrel, and a Talking Moose, by Keith Scott
It tells the behind-the-scenes story of Bullwinkle, not only a classic cartoon but one of the funniest, most satirical shows ever produced. It has been cited as a major influence on countless things that followed, including The Simpsons.
I watched Bullwinkle every day in college…perhaps to the detriment of my GPA. I didn't know it at the time, but in hindsight, I suppose it influenced my approach to our business. Why have one level of meaning when you can have two? Why not have a secondary message for people who want to take the time to get it? Why do what's been done before? It remains one of the shows that can make me laugh out loud.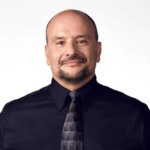 Duane Bombard, Vice President | Creative Director
The Fellowship of the Ring (The Lord of the Rings, Book 1), by J.R.R. Tolkien
Fellowship is about a hobbit's epic quest to stop the Dark Lord from gaining control of The One Ring and laying waste to Middle Earth.
Tolkien is a great storyteller and is great at painting vivid pictures of the landscape and events of his story, drawing me into his fantasy world. It brings me back to childhood when I read the trilogy incessantly and is a great analog escape from the digital world that surrounds me every day.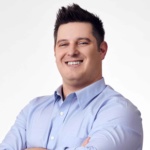 Craig Campbell, Lead Web Developer
The Tipping Point: How Little Things Can Make a Big Difference, by Malcolm Gladwell
This book is over a decade old but still extremely relevant. The Tipping Point explains the behavioral science behind why certain products and ideas go viral, and why certain individuals (now referred to as "influencers") make a larger impact than others.
Not only is this book applicable for those in the marketing industry, it's also a great read for anyone interested in human behavior. Gladwell uses well-known examples to drive home his points and engage the reader to consider the reasons why he/she accepts particular trends and attitudes. Great read!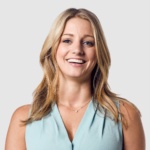 Amanda Clark, Senior Brand Manager
The Electrifying Fall of Rainbow City: Spectacle and Assassination at the 1901 World's Fair, by Margaret Creighton
This book recounts the events of the 1901 Pan-American Exposition in Buffalo and how those events affected the present and future of the city. It provides an incredible explanation of the roots of Buffalo's psyche as an underappreciated and sometimes-maligned city, as well as glossed-over information about the historic exposition. People should read it to learn these details, as well as the fascinating incompetence that led to the eventual death of President William McKinley. I don't read a lot of nonfiction, but this should be a must-read for anyone from or now living in Buffalo.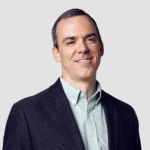 Mike Farrell, Senior Manager of Content & Social Media
One Small Step Can Change Your Life: The Kaizen Way, by Robert Maurer
I like it because it breaks down the psychology behind change and gives small, practical tips for achieving it. (Read: No more failed New Year's resolutions!)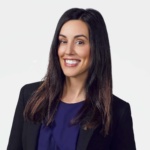 Jennifer Hoffmire, Senior Copywriter
The Art of Asking, by Amanda Palmer
It's a memoir about a woman figuring out how to make her art and ask for all the things we need including love and support – but practical things as well.
What I liked was the personal story woven into the book, and reading her journey with trusting others. I find the message inspiring: being humble enough to remind oneself that it's okay to ask for help, or to ask for what you really need – whatever and whenever that is. That can be hard to do.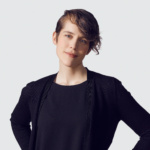 Jennifer Hunold, Senior Brand Manager
Shoe Dog, by Phil Knight
I highly recommend Shoe Dog, a memoir by the creator of Nike. I loved his transparency and candor – and the fact that he always kept his foot pressed to the gas growth-wise despite incessant roadblocks.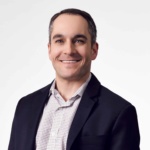 John Jiloty, Vice President | Social Media and Content, Martin Davison PR
The Me Before You series, by JoJo Moyes
Me Before You is from the perspective of Louisa (Lou) Clark, a quirky young woman just getting through life with her parents and her over-achieving sister who had a child out of wedlock, working menial jobs, and trying to support her family. She lands a job as a caretaker/companion for a quadriplegic who has decided to end his life with dignity – but has given his parents six months to try to change his mind. Louisa and Will develop a bond and relationship that is unexpected, yet welcomed.
In After You, Louisa continues to find herself, but an accident derails her plans (or does this accident end up being a good thing?).
Still Me: After a move to NYC for a new (high-paying) job, Louisa finds herself among the super-rich socialites in New York City. She tries to maintain a relationship with Sam, whom she met in book #2 (but who is still thousands of miles away, across the Atlantic, at home). But then she meets someone who reminds her of her past…
Really great read and I cried a lot! I would definitely recommend!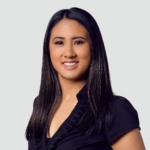 Lesley Ruple, Account Supervisor
Failing Up: How to Take Risks, Aim Higher, and Never Stop Learning, by Leslie Odom, Jr.
In Failing Up, Broadway's original Aaron Burr talks about his near departure from acting (pre-Hamilton), his rapid rise to stardom, and the lessons he's learned from failure.
Reading this book, you feel as though you are speaking with an old friend or a trusted adviser. Leslie aptly observes that, as an adult, it's easy to lose the sense of joy and wonder that children have when pursuing a dream. But following your passion, not for money or accolades but simply for the joy of it, is its own reward, because "there is no wasted time in the company of something or someone that you love."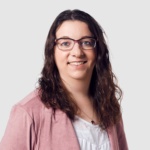 Katie Steelman, Proofreader | Copy Editor
Luckiest Girl Alive, by Jessica Knoll
A woman in her late 20s, living in New York City, working her dream job, and engaged to get married seemingly has it all together until she's forced to face her past head-on.
The writing is great. It's descriptive and explicit at all the right times. And there's not one but two hooks. The author shared after the book was released that it was actually based on an event that she experienced, and that layer of truth is always very interesting to me. The book is also scheduled to be made into a film produced by Reese Witherspoon.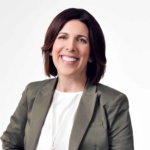 Lisa Strock, Senior Vice President | Managing Director, Buffalo