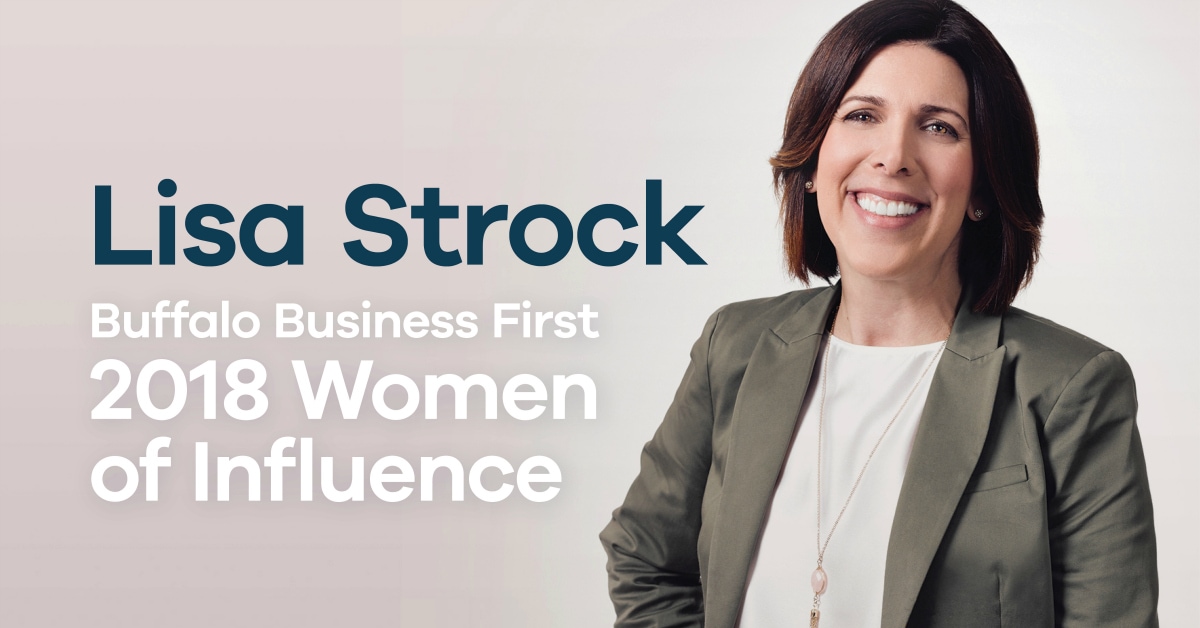 The Martin Group is proud to congratulate Senior Vice President and Managing Director Lisa Strock on being selected as one of Buffalo Business First's 2018 Women of Influence and honored at a ceremony inside Buffalo's Hyatt Regency on September 18.
As deservedly being recognized as one of 25 vital female leaders in the region, Lisa's accomplishments have now been illuminated throughout our local business community. But inside our offices, Lisa's more than 12 years of contributions are well known, and have been critical in shaping what the agency has become today.
When she arrived in 2005, there were only seven employees navigating the space of one Buffalo location. Today, there are more than 75 in three locations across New York State, managing local, national, and global names like Asics, New Era Cap, and Kaleida Health. Lisa's been instrumental in overseeing this growth and development, as well as facilitating an agency trajectory growing more ambitious every month.
Combine her commitment inside our offices with volunteer involvement over the years for the WNY Women's Foundation and Saints Peter and Paul School, and it's easy to see why Buffalo Business First has recognized one of The Martin Group's most integral leaders with this exciting honor.
Congratulations, Lisa!