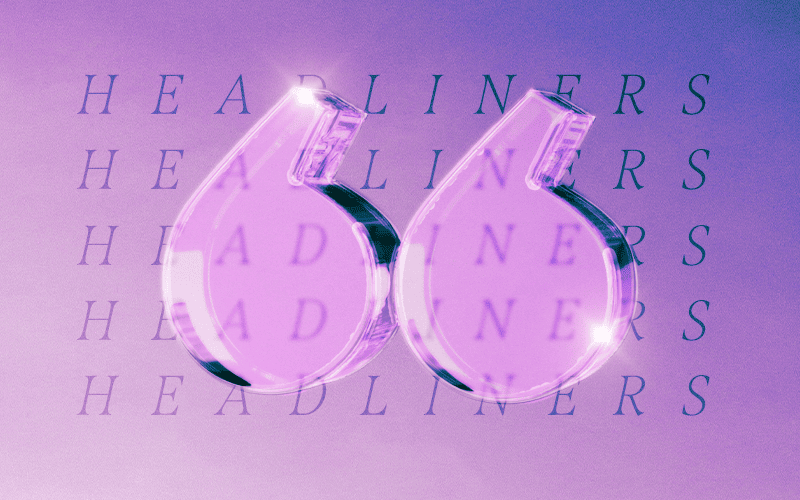 It's spooky season and our public relations and public affairs teams have been dialing it up this month. We've worked alongside our clients and colleagues to create some boo-tiful media moments, all while planning our perfect Barbie-themed costumes and saving our least favorite candy for the trick-or-treaters.
Whether it's five press conferences in one day, or a creative solution for a client with an important message that's not necessarily made for TV, our team is making an impact and having some fun bringing their wickedly good ideas to fruition – with just a little bit of hocus pocus involved.
Here's some of our recent headliners:
Ambulance service providers are urging Governor Kathy Hochul to sign the "Direct Pay" bill that was passed unanimously in the state Senate and Assembly. To show the overwhelming support for the legislation, on October 12, the United New York Ambulance Network (UNYAN) held press conferences in Rochester, Binghamton, Syracuse, Utica and Albany with local EMS and lawmakers.
Canterra, New York's largest cannabis e-commerce and delivery platform, is presenting the North Country Cannabis Growers Showcase hosted by Black River Supply Company. Matt Krupp, CEO & co-founder of Canterra, explains how this program allows him as a CAURD licensee to partner with brick-and-mortar dispensary hopefuls still in the process of completing the state licensing process, which is currently held up by a Supreme Court injunction. Customers can enjoy a dispensary-style experience and choose from dozens of high-quality recreational cannabis products.
The Martin Group has officially acquired the Albany boutique creative firm Spiral Design Studio. As part of this transition, the Spiral Design team has added their incredible talents to The Martin Group's Capital Region operation and moved into the agency's new office space in the Troy Innovation Garage.
Enrolling in a Medicare plan can be confusing due to the variety of coverage choices and complexity of the process. WKBW-TV in Buffalo recognized the importance of ensuring our senior population and their caregivers are prepared, so they partnered with Independent Health to host a Facebook Live Q&A. It featured Senior Reporter Eileen Buckley and Independent Health Senior Medical Sales Representative Jean Kihl. The two fielded questions from viewers about their existing coverage and provided information about the other health plan options available to them.
Buffalo-born international sports and lifestyle brand New Era Cap recently hired Steve Gallo as its General Manager for North America. In this new role, Gallo will guide the ongoing growth and success of New Era's operation in the U.S. and Canada, driving innovation and customer expansion for the brand.