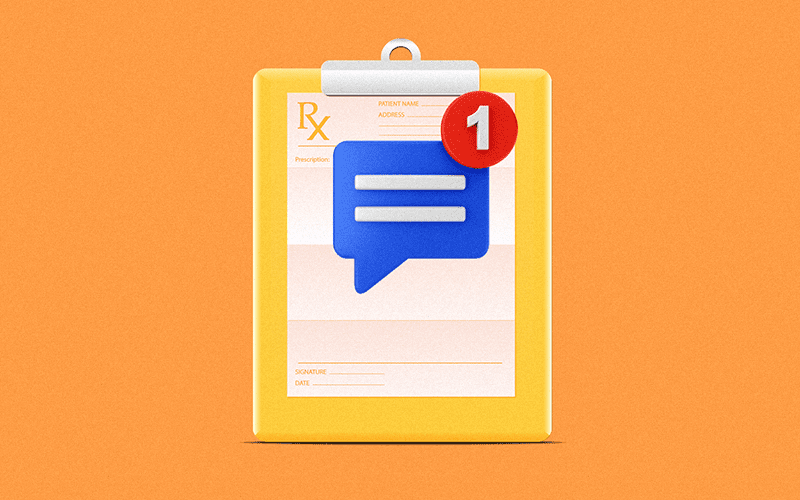 Whether visiting a new restaurant, hotel, retailer, or healthcare provider, the first question to ask is: "How do others feel about this?"
Word-of-mouth and referrals have always been the way healthcare providers, like doctors, dentists, and physical therapists, have grown their practices, and now, online reviews are gaining traction. The vast majority of patients are influenced by online reviews, with RepuGen's 2021 survey showing that up to 95% of patients describing them as a key component in their healthcare decisions. Patients often check two or more review platforms to examine a variety of opinions based on star ratings and positive or negative comments. Online reviews are becoming even more important with the increased use of telehealth and virtual expectations of the younger generations. For example, MobiHealth conducted a survey that showed young millennials are more than twice as likely to trust others' recommendations when choosing a new doctor in comparison to those over the age of fifty-five. These statistics show how important reviews are for prospective patients, but they are also relevant for providers, staff, practice and hospital administrators, current patients, competitors, and more.
The Need for Patient Feedback
Patient reviews are one of a provider's best resources for improving the patient experience, as reviews equip providers with insightful information from those they have treated in the past. While practicing medicine is very personalized and complex, patient insights on bedside manner, operational processes, support staff, and environmental factors combine to enhance the patient experience, and ultimately, outcomes and quality of care.
This method of using patient reviews for continuous improvement yields an overall improved patient experience, care, and satisfaction. If reviews, critiques, and complaints are addressed and taken seriously, they reinforce the provider's commitment to the highest level of care. These adjustments also build trust and respect with patients.
Now that we identified the need for online reviews, how do you make them a reality?
Generating a Pipeline of Favorable Online Reviews
Health systems with the best reputations are credited with strong average star ratings, volume, recency, spread, responses, and length of their reviews. There are two types of patient reviews that can provide this important feedback. First are those on public platforms such as Google, WebMD, Vitals, Healthgrades, Yelp, and other review websites. Second are surveys done directly by the provider, hospital, or practice. Both assist in gathering patient feedback, identifying improvement areas, benchmarking against the competition, and determining if they qualify to offer value-based care.
When addressing public-facing reviews, it's important to consider the appropriate type of response. First and foremost, it's vital that your responses do not violate HIPAA and protected PHI (Public Health Information) policies. Negative reviews should be addressed to demonstrate that you're aware of any issues and are actively working to fix them. Positive reviews may also be acknowledged with thoughtful words of appreciation. Neutral reviews or questions may also be responded to in a HIPAA-compliant format. In any instance, you may always direct the patient to call to discuss further.
According to HIPAA, it is okay for comments provided by patients themselves to reference unnamed family members, unnamed waiting room staff, their physician's name, and any diagnoses of common medical conditions. In your responses, there are a few things you should remember to ensure HIPPA compliance. First, never include any information about the patient or acknowledge that the reviewer is a patient. Next, you are able to share procedures and policies, which is a safe way to generalize instead of mentioning any sensitive information. Lastly, develop a library of compliant answers to choose from for frequent comments. It is essential to continually review and respond to these comments to ensure you are consistently listening to and acknowledging your patients and their experiences.
The other way to gather patient feedback is by directly providing surveys. The CAHPS (Consumer Assessment of Healthcare Providers and Systems) Clinician and Group Survey, or CG-CAHPS, directly asks patients to report on their experiences with providers and staff in primary care and specialty settings. The survey is not distributed in the office, but later asks about the patient's most recent visit or experience with the practice over the past six months. This survey gathers information about accessibility of care, communication with the providers, care coordination, and any other interactions with the staff. The survey results provide a net promoter score (NPS), a standardized score that provides a quick view into overall provider/practice performance and the patient experience. At its core, the NPS summarizes whether the patient would refer the provider in question to their friends and family. This score and survey are a great method to determine where improvements are needed, continually monitor performance, and identify the strengths and weakness of the practice.
Overall, patients are looking to get the best care possible, and most providers want to offer it. Reviews of all kinds are a great way to showcase what your team does well and motivate the team to continuously improve every day. If you're looking to implement a strategy to solicit more reviews at your practice, clearly explain to your team why these scores are important to the growth of the practice, to patient care, and to their overall job satisfaction. Internal buy-in will be key because your frontline team interacts with patients and has a major impact on patient satisfaction. Additionally, your team is well-positioned to suggest that patients share their experiences and provide their insights. Whether the survey tool you're using is CG-CAHPS, HealthGrades, Google, or others, your team can remind patients that they can help future patients by providing a thoughtful review. Over time, your practice will collect a variety of reviews, enabling your team to not only pinpoint strengths of the practice and opportunities to improve, but ultimately lead prospective patients to your practice.