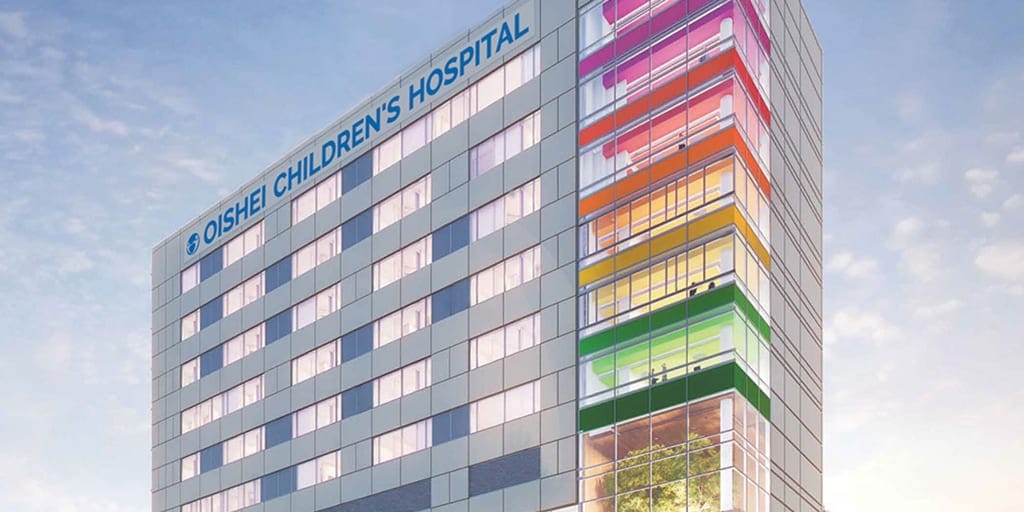 As we gather together this week to share a meal with family and friends, the team at TMG pauses to give thanks for a monumental gift that has been given to our entire community; the new Oishei Children's Hospital. The new Oishei Children's Hospital is the first freestanding children's hospital in New York State, and another one of The Martin Group's impressive non-profit clients.
Everyone at TMG feels like proud aunts and uncles because we're lucky to call Kaleida Health part of our family. Eighteen months ago, members from Kaleida Heath's communications and marketing team, move strategy and construction teams, and TMG's strategy, account, creative, media, digital, public relations and social media teams came together to tackle communications around the move. We were challenged to craft a distinctive brand and launch a subsequent marketing campaign while respecting the legacy of Women & Children's Hospital of Buffalo. We're pleased to say that the delivery went smoothly and the excitement on Move Day, November 10, was palpable across the entire City of Buffalo.
When the last of 125 patients was tucked in to the new hospital at 5:42 p.m., less than 12 hours after the first, members of the Kaleida Health team started to clap; and then they started to cry. We'll admit, we shed a tear of joy or two as well.
TMG is thankful for our friends at Kaleida Health who transformed their vision into reality. We're so grateful to have been a part of it.
To learn more about Buffalo's historic new children's hospital, check out their website and facebook