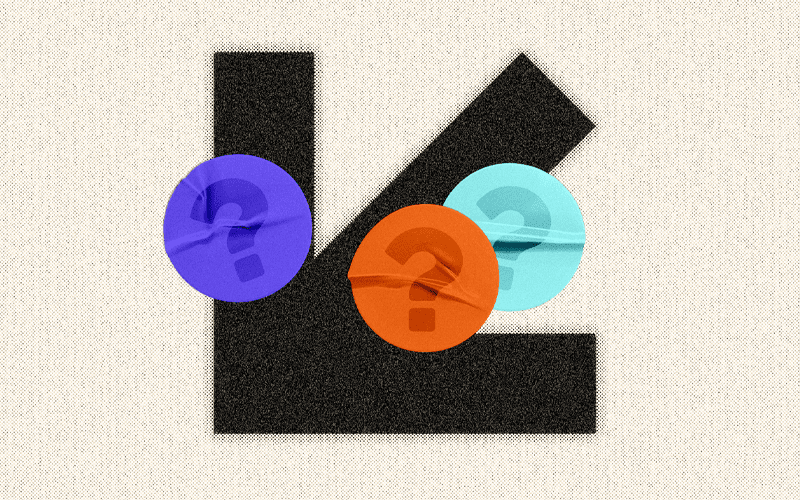 This year, our very own Amanda Clark spent 10 days exploring everything that South by Southwest (SXSW) had to offer. As its first year back in full-swing, Amanda took in as much as she could, from healthcare marketing to professional development. When she returned, Amanda had a head full of new ideas and insights. She shared her highlights with us hitting everything from Mark Zuckerberg, to the indescribable buzz of Austin, TX.
The Martin Group: Who was your favorite speaker at SXSW? Why?  
Amanda Clark: This is a tough question because there were SO MANY well-known speakers who I really enjoyed hearing from, namely Mark Cuban, Michael Dell, Lizzo, Tim Ferris, and Guy Raz. But my favorite speaker was the founder of Everlywell, Julia Cheek. She spoke about the challenges of raising capital and building a brand and infrastructure to provide their affordable at-home lab testing products across America. They were coincidentally well-positioned to deliver COVID tests early on in the pandemic due to the infrastructure they established many years prior.  It was incredible to hear Julia's story of resilience and serendipitous alignment leading her company to be valued at nearly $3 billion. 
TMG: What does the future of marketing look like, according to the sessions you attended? 
AC: The future of marketing is personalized. Nearly every speaker highlighted the power we have as marketers and content or product developers to customize our offerings to our audiences. At one end of the conversation, Mark Zuckerberg talked about customizing your avatar in the metaverse with crypto-purchased "clothing." On other end, the President of Best Buy, Deborah Di Sanzo, discussed customizing the homes of seniors to utilize smart technology to live independently in their homes. The consumer is smarter and more skeptical than ever before, so a personalized approach to marketing will be very important in the future. 
Another element of marketing in the future will involve cryptocurrency, according to the speakers. Mark Cuban said, "if you're a content creator and you don't understand crypto, you're BLEEP-ed." Multiple speakers talked about the synergies of the metaverse and cryptocurrency not from an investor standpoint, but more so as a currency and content ownership rights necessity. They spoke on the ease of transferring funds in the metaverse because of crypto, and the opportunity for creators to make more money for their work without "corporate" taking a cut. Something to consider when thinking about future innovations and marketing and sales within the metaverse, for sure. 
TMG: What did Mark Zuckerberg have to say about the metaverse? 
AC: "The metaverse is the next chapter of the Internet." He reiterated that the metaverse will rely on content creators to make it what it is. Mark said that his goal is to "create a massive new economy that will support many millions of jobs, enabling people to do the creative work they want to." It seemed to me that a lot of people were excited about the metaverse for their own personal use and for their businesses. There's excitement about the unknown, and even more so when you're surrounded in a room by innovators who can change the world. That said, I did overhear a handful of skeptics stressing their hesitation around getting lost in a digital world and losing focus on reality. While a digital world is intriguing in many ways, I do think that there's a strong pull (especially among those at SXSW) to peel back the clutter and get down to basics: being outdoors, seeing people in person, buying tangible objects instead of digital NFTs. It'll be interesting to see how all of this unfolds and how we end up using these technologies.  
TMG: What is something new you learned throughout the week? 
AC: I learned that there are a lot more people building platforms and businesses involving cryptocurrency than I thought. We all hear about it on a somewhat fringe level, and there are passionate skeptics and enthusiasts alike. Regardless, I was surprised how much it was discussed and endorsed by this group of speakers. 
TMG: How did your days flow during SXSW? Give us a day in the life. 
AC: 8am – Grab a coffee and "plan" my day. I put quotation marks around "plan" because nearly every day went off script. I was given the advice to just go with the flow and come to terms with the fact that I will have FOMO because I can't do it all. Not ideal for a type A person, but I managed. 
9:30am – Walk 5-10 minutes from my downtown apartment to one of the hotels or conference center to start sessions. 
9:40am – Sometimes, I'd wait in a line to get into a session. I liked to get there early so that I had a good seat. 
12pm – After 2-3 sessions, it's time to grab lunch. Sometimes, that means chowing down a quick snack that I packed in my bag, a food truck taco, or stopping home to make lunch and take my dog out. 
1:30pm – Soak up some sun and stroll by some live music on my walk back to more sessions. 
6pm – Stop by an outdoor networking event or pop by a bar/restaurant for some live music.
Unlike many SXSWers, I didn't spend many evenings out. I wanted to be fresh for the sessions each day, but there are a LOT of activities around town for everyone. Movie premieres, live music, tons of restaurants and bars, pop-up sponsored house parties all around town. I did go out a couple times, and it was a madhouse. VERY FUN! But if I was visiting ATX and didn't live here, I'd think this city is much more wild than it really is. 😊 There's a saying here, "Keep Austin Weird," and the city certainly delivered on that. 
TMG: What was your biggest takeaway from SXSW?  
AC: It's a challenge to explain SXSW to people who weren't there in person.  From day to night, you're surrounded by ambitious, creative, charismatic, and intelligent people. You're shoulder to shoulder with millionaires, entrepreneurs, influencers, celebrities, and everyday people looking to improve themselves and their skillsets. It's not like a typical conference when you sit in a crammed conference room and cheesy music plays over the off-pitch speakers as the keynote dances on stage and the crowd fake laughs. It's real. It's authentic. The audience is engaged and pushing back on the presenters, asking difficult questions and meeting with the speakers afterwards to network and have discussions. Fun, current music is playing all over town; there's a lot of laughter and weird experiences. For example, I was walking down the street and saw three mascots of Nicholas Cage for a movie promo handing out Nicholas Cage temporary tattoos (and yes, I got one).  
My key takeaway is that the energy of the people at this event was contagious. A lot of us have been isolated for the past two years and limiting large gatherings. While precautions were taken by SXSW to ensure safety, it was clear to everyone that human interaction, conversations, and collaboration were genuinely appreciated by all in attendance.
TMG: Obviously, SXSW is much more than just marketing. What are some of the other industries that made an impact on you while you were there? 
Tech, music, and film for sure! I also observed heavy focus on personal development, DEI (diversity, equity, and inclusion), leadership, and entrepreneurship. From a personal development standpoint, I sat in on a 90-minute workshop titled "Write a Creative Brief of Your Life." We started the session with a meditation and then prioritized the important elements of our lives. The host walked us through a journaling exercise and we came up with our "why." A lot of times we ask our clients at The Martin Group, "what's your why?" Then, we take those insights and craft a creative brief. In this workshop, we did that but for our personal lives. Members of the audience shared their insights, tears were shed, laughs were had. It was a really nice way to connect with others and with ourselves in a process that is very familiar to me as an account supervisor at The Martin Group. I write briefs all the time for clients, but not for myself. I found a lot of value in that. If you have any interest in doing this for yourself, check out www.thelifebrief.com/.