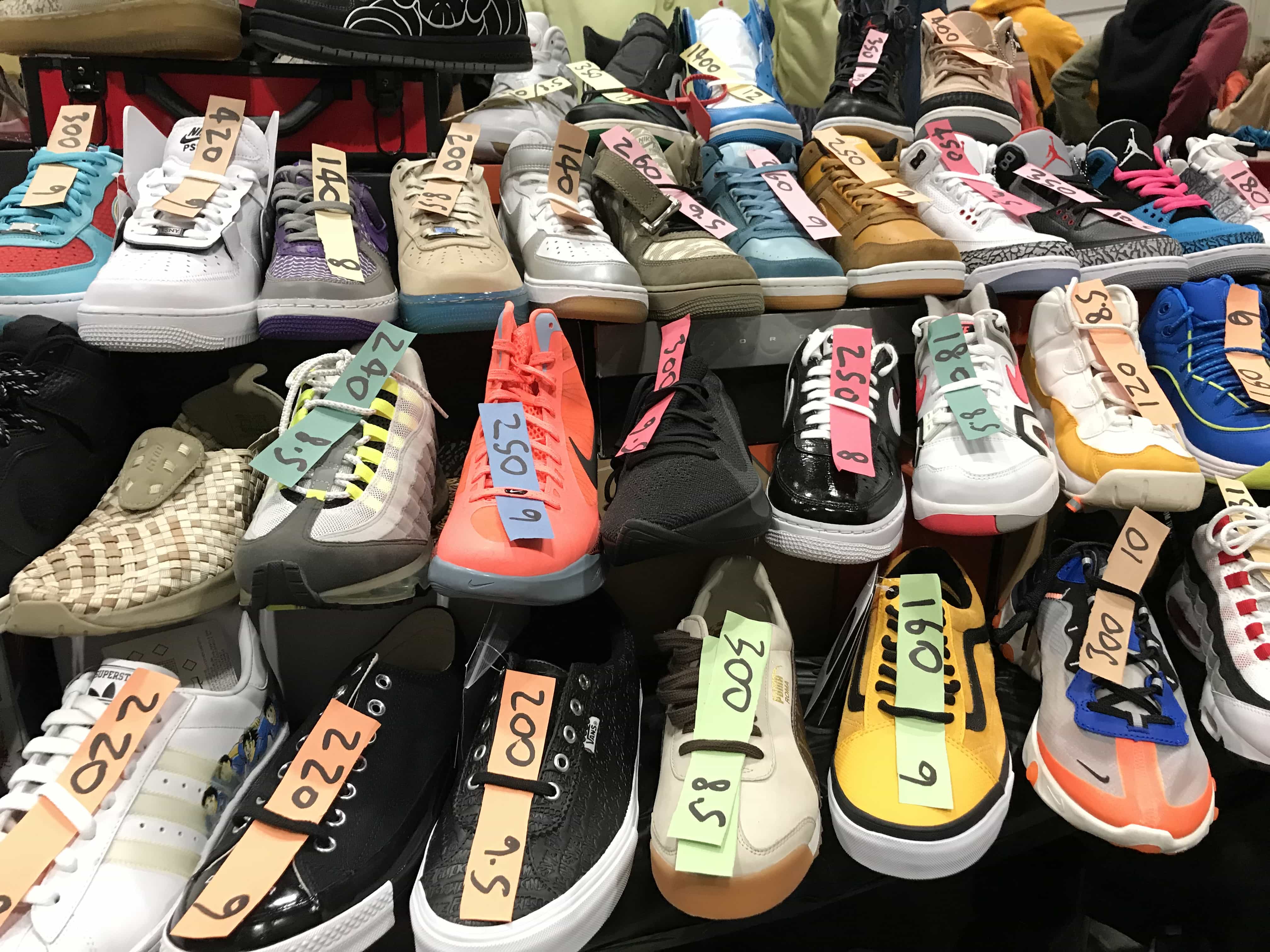 In order to predict consumer trends, it's always best to follow the young people. For a group of associates from The Martin Group, that meant an October trip to SneakerCon in Toronto for an up-close look at the current "sneakerhead" community and how these savvy consumers are shaping streetwear, fashion, and modern-day commerce.
Our main takeaway is that Generation Z is made up of incredibly savvy, cost-conscious, detail-oriented consumers who may not be loyal to one brand, but are very much on top of fashion trends and see tremendous value in wearing the hottest labels of the day. Marketers need to be extremely strategic – and surgical – with their communications plans for this audience.
Here is what we learned:
Wandering through the aisles of this convention was like witnessing a young adult version of the New York Stock Exchange. The amount of iconic and limited edition products on display was staggering, not only in the vendor booths but on the participants as well: Head-to-toe looks often comprised of the latest Supreme® and Off-White® drops, accented by pieces from Gucci and Louis Vuitton for good measure.
This group of young adults (many in their mid-teens, and the rest not over the age of 24) wear their labels not only as a statement of fashion, but as a statement of success. They have become so adept at the art of trading goods, they are making at times a 600% return on their investments. Hundreds (and sometimes thousands) of dollars passed through hands enthusiastically for the rarest of items, to both vendors and participants wandering through the aisles peddling their gold.
Basic principles of supply and demand were mastered here. If sneakers are the new currency in both fashion and success to this audience, then we were witnessing the New Economists in action.
—Michael Tsanis, Vice President | Creative Director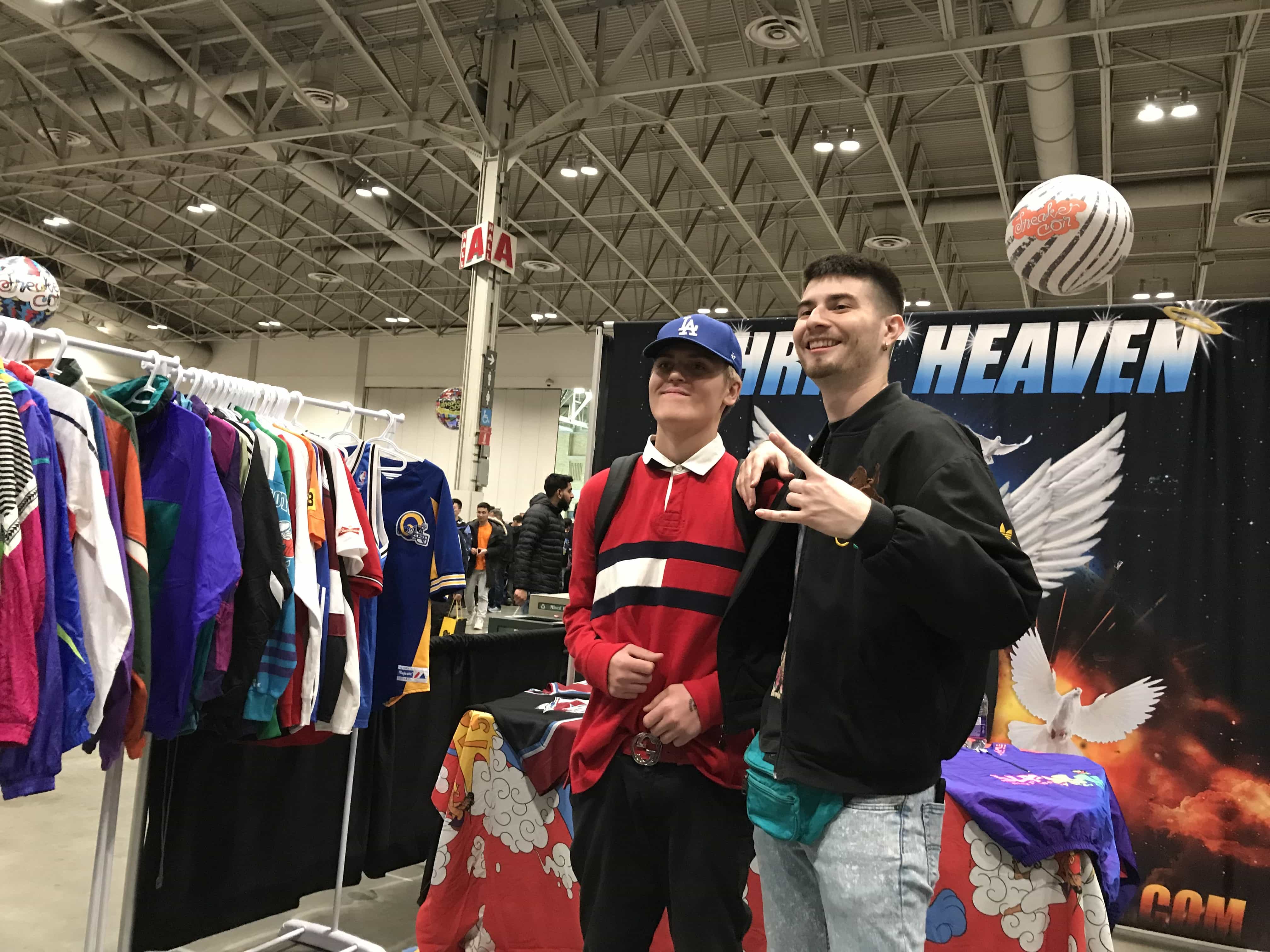 There is no such thing as too young for this audience.
Off-White®, Supreme®, and Bathing Ape® were absolutely everywhere.
Collabs are crushing it with these kids. Anything that has a cool name or hot brand attached to it adds exceptional value and cache.
These shows are all about status – both for the audience and the vendors. It was a place to see and be seen, and be able to show off what you've got.
Many of them are pushing the same things, so anything premium or coveted sets you apart.
All of the consumers were looking for anything that could set them apart from a limited edition perspective.
—Eric Wright, Account Director
Younger demo than I had anticipated.
Very male-dominated event.
Audience was into apparel more than I had thought – definitely about the image of the products, not functionality. The want to be seen with the brand (Supreme, Yeezys, etc).
The 90s are back in FULL FORCE.
Very low overhead. Not much SneakerCon branding.
People attended for a specific goal – looking to buy a specific shoe, sell a shoe, etc.
—Anna Hofer, Digital Media Strategist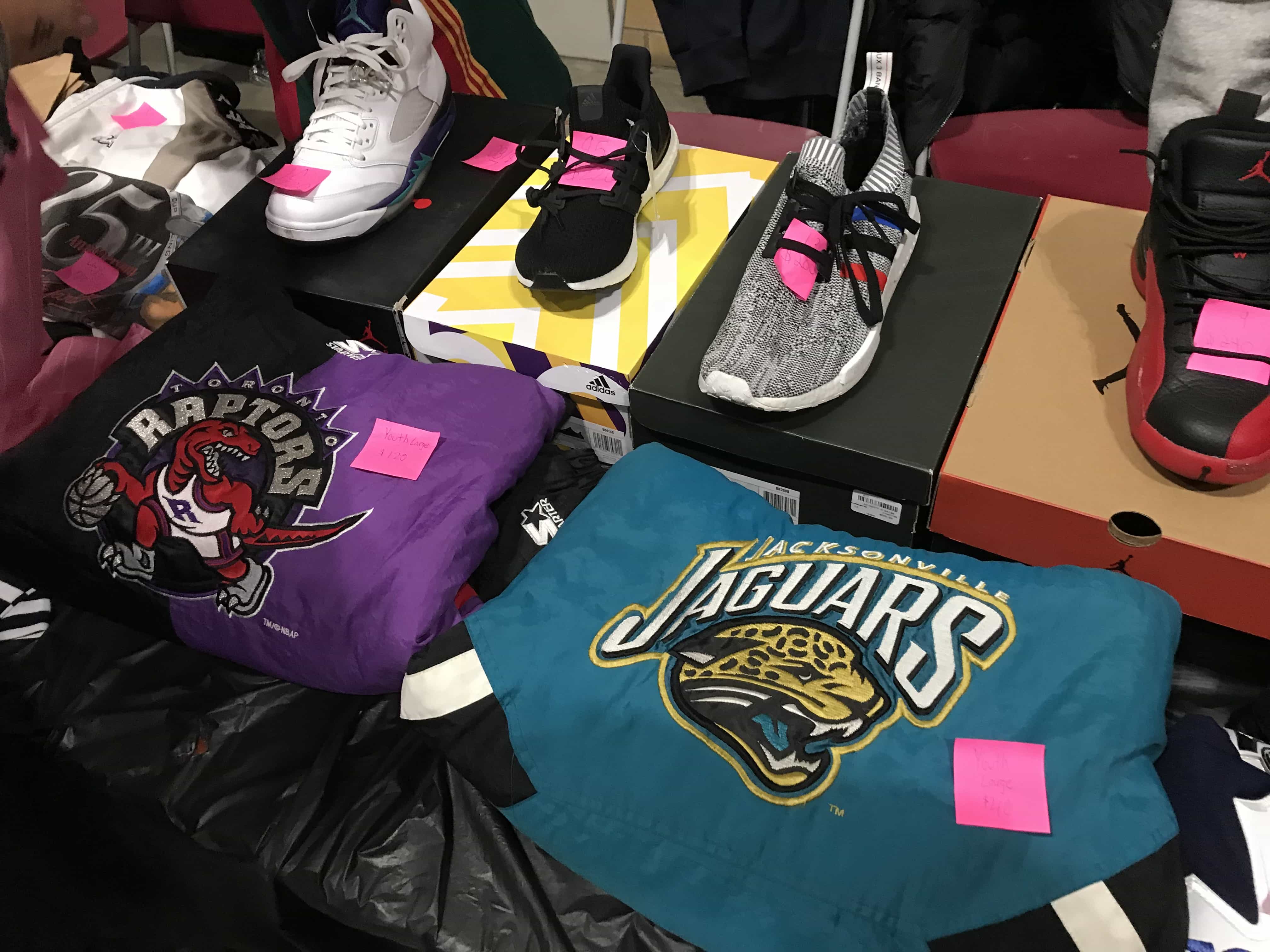 One would logically expect to see young event-goers buried in their phones checking Snapchat, taking selfies and barging their way in front of lines to grab IG Stories of exclusive, rare sneakers. But that was totally inaccurate. These kids were there for a singular purpose: buying and selling. I saw very little smartphone usage as people were surfing the aisles, other than photo opps with influencers that included our boy Paul Cantu, YeezyBusta, and Jacques Slade.
We stood in a pretty big (and cold) line to get in and I would estimate at least a third of those around us were entering SneakerCon with boxes of their own shoes to sell/trade. The Pit (where event-goers could carve out a space on the floor to sell their stuff) was an avalanche of activity. This is why sites like StockX and Goat have tremendous influence right now.
The face-mask trend is real. Saw a host of people sporting the now-fashion statement, as young as less than 10.
The gregarious '90s style of jackets, shorts, pants, and apparel is definitely back, so if you hung onto that Charlotte Hornets Starter jacket and want to make a few bucks, you're in luck.
Shoes for sale ranged from just over $100 into the thousands. We spotted a pair for $7,000 and another for $9,000, but no one seemed to be paying much attention to them.
Supreme® rules this world. Their name is on everything, including life preservers and hand axes. Anti-Social Social Club was another brand that jumped out.
Authentication is HUGE. SneakerCon had their own verification table for those entering The Pit, and YeezyBusta has built up a massive following by becoming the go-to when it comes to spotting fakes and verifying products. I watched a kid come up to one table with a Supreme New York Yankees shirt (which I later looked up online for $1,300), and after the first guy said "This is fire!", three more people came over to inspect every detail to make sure it was real.
We rarely saw the "tuxedo look" of wearing one brand head-to-toe. Rather, it's about combining the hottest brands of the moment into one cohesive, high-end look.
—John Jiloty, Vice President | Social Media and Content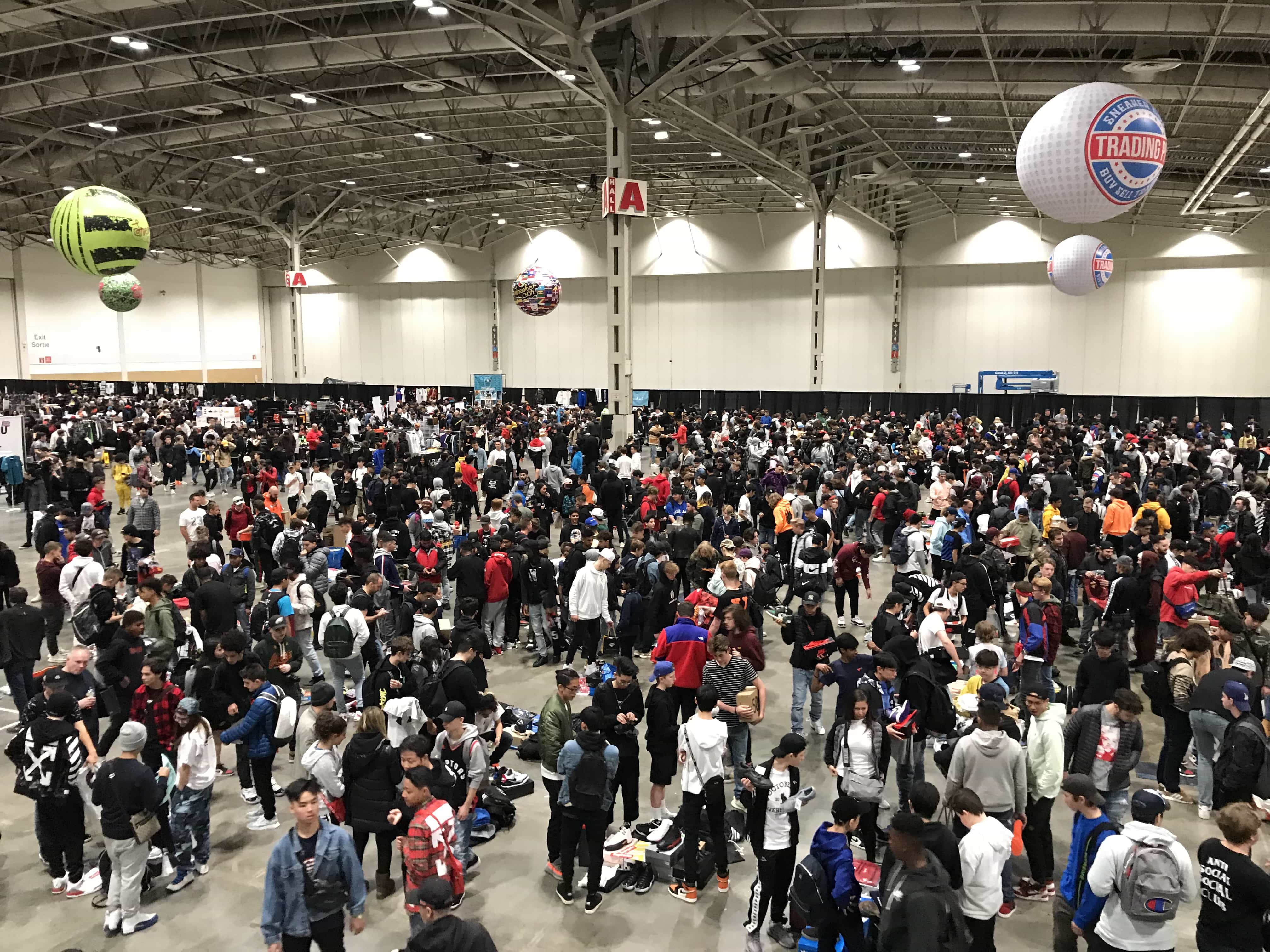 It was interesting, a kind of sneakerhead mainstream free-for-all. Somewhere the average consumer would be lost and unaware, but the avid sneaker enthusiast seemed completely in their element with keen eyes and negotiation skills rivaling bazaars and Chinatowns across the globe.
The event was not age discriminant—we saw everything from 45 year-old men to 12-year-old hustlers, and moms with their own street style edge haggling on behalf of their 7-year-olds. A rubber-soled Wild West, the lessons learned from SneakerCon aren't necessarily derived from how items are being marketed and sold, but rather in the interactions and shared passions of the faithful.
—Marilynn Militello, Senior Brand Manager