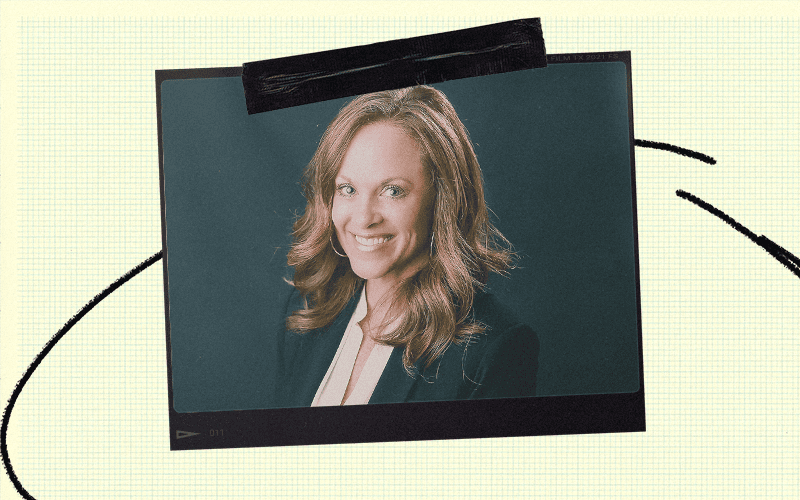 In February of 2022 Danette Leighton was appointed CEO of the Women's Sports Foundation — an organization founded in 1974 by Billie Jean King to strengthen and expand participation and leadership opportunities for women in sports. Leighton has a 30-year career in the sports industry, including serving as the chief marketing officer for the Pac-12 Conference, vice president of business operations for the WNBA's Sacramento Monarchs and vice president of marketing and brand development with the NBA's Sacramento Kings.
You've worked in both pro and college sports and now are focused on research and advocacy at the Women's Sports Foundation (WSF). From that wealth of experience, what's the biggest lesson you've learned about how to grow women's sports?
WSF has many areas of focus, and each is essential to ensure the sports ecosystem for girls and women continues to grow and stays protected. Since joining the Women's Sports Foundation, it has become even more clear to me how critical it is for all girls and women to have access to the transformative power of sport. An enlightening stat that has always stuck out to me is that 94% of women in the C-suite are former athletes, with 52% of them playing sport at the collegiate level. Even if girls do not go on to become elite athletes, participating in sports opens many doors for them, and helps them learn the key skills needed to reach their full potential in life. The pipeline and access for girls and women to play is critical to the entire ecosystem for women's sports.
For nearly 50 years, WSF has conducted extensive research, which influences our programming, grants, and the issues that need our advocacy — all to make the greatest impact. We have a wide reach, and all of the pieces are geared towards expanding access and opportunities for girls and women on and off the field of play.
As more leaders, advocates and allies hear about our work and make the connection between playing sports and their success, it is my hope they pay it forward and contribute to the continued growth of women's sports by investing in girls' and women's programs, teams, and leagues.
The attention and excitement from the 2023 NCAA Women's Final Four feels like an inflection point for women's sports. How can that momentum be capitalized on to keep it from being just one moment in time?
The world is waking up to what many of us have known for so long, that women's sports and the athletes who play them, are just as powerful, competitive and exciting, as their male counterparts and they deserve equal and equitable airtime.
The 2023 NCAA Women's Basketball Tournament was a true testament to that. From nail-biting buzzer beaters to epic three-pointers and assists, each game captivated audiences throughout the country. Year after year, we continue to see record-breaking ticket sales and viewership for this tournament.
It is my hope that this spurs more media outlets and corporations to pay attention — showing them what is possible when women athletes are given the spotlight. It is outrageous that 50 years after Title IX, women's sports only receive a small fraction of total airtime and sponsorship dollars compared to men's sports. We must push the needle forward and that is why I am thrilled to see more media outlets and advertisers making the smart choice to showcase women's sports. Whether it is basketball, softball, soccer, etc., if women's sports continue to receive primetime spots, I have no doubt they will continue to shatter viewership records.
Thinking about both athletic participation and the business side, what are the biggest growth opportunities right now in women's sports? And how should businesses and brands invest in those areas?
Investing in anything and everything to do with women's sports is a great business move. The smart marketers are the ones who see women's sports as an open canvas and are investing in women athletes, teams, programs and adjacent businesses.
Thanks to WSF's extensive research, we know that it is imperative to have organizations, corporations and brands investing in women's sports. There is tremendous value in women's leagues, teams, and athletes that can positively impact the bottom line and ROI. Women's sports, deservedly, should have a significant place in the business strata of the sports industry. It is my hope the growing groundswell of investments we are seeing will help pave a path to progress for more sponsorship dollars, media coverage and pay equity, for women both on and off the field of play, the front office, the boardroom and beyond.
It is high time for women's sports investments to shift from being a 'trend' to being standard practice – that's just smart business, period.
Title IX is now half a century old. Why is it still important and what do you want the future of Title IX look like?
Last year, Title IX's 50th anniversary was at the forefront of many celebrations across the country and even though there has been great progress, there is still much work to be done to ensure Title IX lives up to its full promise.
Marking this milestone was at the center of WSF research, advocacy and programming throughout the year. Our Foundation has a well-earned legacy intertwined with Title IX. We are known as a preeminent protector and champion of this important law, and we fully understand its mere existence and longevity are not enough to ensure true equity for girls and women. Our '50 Years of Title IX: We're Not Done Yet' research report, launched in May 2022, shows that although girls' participation in sports is nearly 12 times higher than it was at the time of the law's passage in 1972, girls still have far fewer sports opportunities than boys had 50 years ago. Today, girls miss out on an estimated 1 million sports opportunities at the high school level compared to boys. This opportunity gap is widest among girls and women of color, LGBTQ+ youth and those with disabilities — all of whom consistently have fewer opportunities than their peers.
Our goal at WSF is to build a future where every girl and woman can unlock the lifelong benefits of sport participation. But to do that, we need Title IX to stay strong! As transformational as Title IX has been, its full promise has yet to be met. It is vital for everyone — especially younger generations — to understand their rights to equal access and opportunity, to be vigilant in ensuring those rights are upheld, and to not take them for granted.
What is your advice to women who want to get into the business side of sports?
I have been fortunate to have an almost 30-year career on the business side of sports and I have loved it! The advice I would give other women looking to enter the industry is to always work and live up to your personal values and principles. Advancing your career in any industry takes hard work, determination, resilience, and strong relationships. If someone helps open a door for you and believes in you enough to take a chance on you, your skills and your ability, be sure to pay it forward and help open doors for those who succeed you. Do not forget there is plenty of room at the table for strong leaders striving to create a more equitable future for those on and off the field of play. At every step of your journey, strive to be a role model, because you never know who could be looking to you for inspiration.