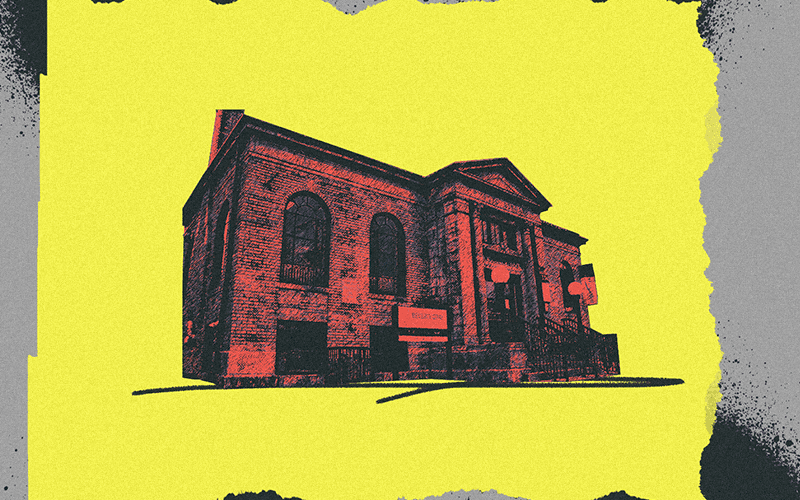 Derrick Parson is the Executive Director at The Exchange at Beverly Gray. Originally from Brooklyn, NY Derrick calls himself the "Buffalo Transplant" and "Serial Entrepreneur." He talks about the exciting things taking place at The Exchange at Beverly Gray and various resources they provide to entrepreneurs within the community.
Q: Can you give us an overview of The Exchange at Beverly Gray?
Absolutely, The Exchange at Beverly Gray is an incubator and co-working space that specifically serves underrepresented BIPOC entrepreneurs and business owners. We are New York State recognized as one of the 12 Western New York incubators that provides resources for the entrepreneur and the business owner. We meet each individual where they're at, whether it be the ideation stage, or they've been in business for 20 plus years. We're excited to be that premier entrepreneur success and service organization within the city. We call ourselves an "entrepreneur success" organization because we feel the success of a business doesn't start with the business itself. It starts with the entrepreneur. Being able to help craft, develop, and provide the necessary resource to the individual itself first allows the success rate of the business to grow and increase revenue tremendously.
Q: What is an important piece of advice that you would give to an entrepreneur looking to start their business?
To have grit is huge. I use that word specifically because the entrepreneurial lifestyle is full of ups and downs. One minute you can be on top of the world, and next minute, you may begin wondering what you got yourself into. But I think if you have a little bit of grit, which is really perseverance to see any problem through, then that's really what makes an entrepreneur successful.
Q: Can you provide us with information on the co-working spaces and how to reserve a space?
Absolutely! We're excited because our Ignite labs here at The Exchange at Beverly Gray is the first co-working space on the east side of Buffalo. If someone is interested in coming to the co-working space or becoming a member, you would go to our website, which is ignitelabs.space. The website allows you to learn more about us, our events, the amenities that we offer here, read a few highlights of our members, and information on our membership. We offer free day passes because first and foremost, we want everybody to come and try the space and have fun. We have various membership plan options such as the starter plan for $30 a month, which provides three to four days out the month in the space. For those who want more access, we offer a platinum pass option for $250 a month, which allows access to the space Monday through Friday, 8am to 5pm.
Q: Are there any upcoming events that you can tell us about?
During the last two weeks of February, we are having our Black History Month events. There will be panel discussions, vision boards, and networking events. We will also be hosting a vendor fair and additional vendor pop-up shops. The marketing of these events will start going out within the next week or two.
Q: Is there anything that you want us to know?
I would reiterate that if you are an entrepreneur in the area or know of an underrepresented BIPOC entrepreneur that is interested, send them over to the Exchange. We have free legal, tax, and accounting help. We have workshops and programs that are going to be released in the second and third quarter of this year. We are here for the community and here to be a beacon. We'd love to have you and the space is beautiful to visit.
Q: Where can we find more information and updates on The Exchange at Beverly Gray?
You can find us on the following: