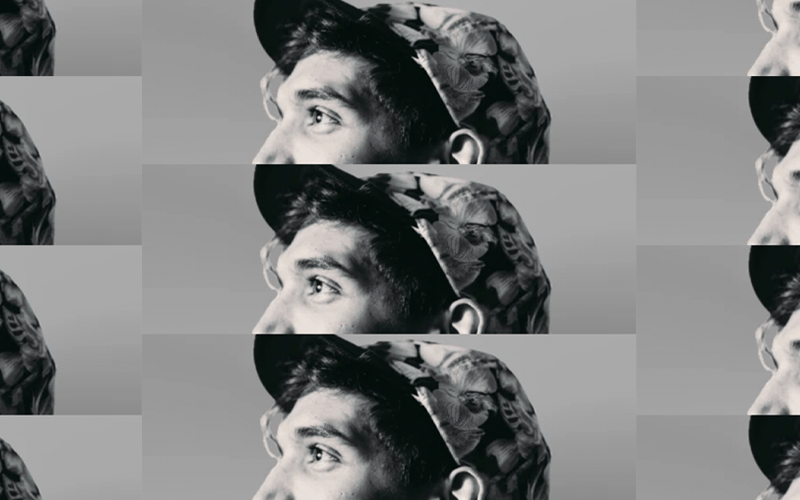 If TikTok was the app of 2020, it looks like Clubhouse is poised to take over in 2021 thanks to what is really a perfect storm of market conditions. The app is rapidly evolving and adding functionality by the week, so if you're late to the game, it's time to start figuring out your Clubhouse strategy.
First, what is Clubhouse? It's the leader in a new arena called Social Audio, and its quick rise can be attributed in part to its initial simplicity. Clubhouse is invite-only, audio-only, and iPhone-only. (Editor's note, as of May 9, 2021 after a month of declining downloads, Clubhouse opened up to Android users.) Think of it as the world's biggest seminar, with talks on just about anything you could imagine. Moderators set up "rooms" and invite other moderators up "on stage" to speak about a certain topic. Listeners enter these virtual rooms like they would a real-life lecture hall and can raise their hand to ask questions.
There is no video, and your entire persona is based on your profile (see mine here). You can't even communicate with other users through the app: communication is pointed to direct messaging on Twitter or Instagram (the two other apps you can link to from your bio). There is no functionality for posts to your feed.
It is really content marketing at its core. Everyone is focused on adding value, supporting each other, and teaching/learning. And it is all individual-based, as opposed to brand-focused. Largely because of that, there is very little, if any, sales or advertising going on.
With most large in-person events on hold for the last year, Clubhouse is filling the gap for networking and education, while also giving people a welcome break from days spent on endless Zoom meetings and a way to interact with and meet real people while stuck at home.
Clubhouse's trajectory could certainly slow once the world opens back up – and competitors like Twitter Spaces, Mark Cuban's Fireside, LinkedIn, Sonar, Chalk, and the original social audio app Discord take market share – but it's safe to say this format for communication is going to stick around. (Expect ticketed events and subscription-based clubs at some point down the line as more people figure out how to monetize Clubhouse and more in-person events add virtual components.)
Here are some ideas for how your company can leverage Clubhouse:
Listen and Learn
While the app is still invite-only (for now), users get a host of invites to give out, so at this point, there's a good chance you know someone who can get you on Clubhouse. Sign up, set up your profile, and start to see what's being talked about and how people are using the app. The algorithm will get smarter the more rooms you check out as you start to make it clear what type of content you're interested in. You can also search for topics, so it would be smart to spend time looking for rooms and joining clubs that help you learn about your industry.
It can be overwhelming (some rooms last more than a day), and if you're used to listening to edited podcasts, it can be exhausting trying to glean useful nuggets of information. But there is a lot of valuable information being shared if you follow the right people. Co-founders Rohan Seth (5.5M followers) and Paul Davison (5M) host a weekly Town Hall every Sunday morning with updates and commentary on the app, so that's a good place to get up to speed.
Activate Your Thought Leaders
From a thought leadership perspective, think of Clubhouse as an audio version of LinkedIn. Position your company's experts and work with them on their particular areas of focus. Help them with talking points and how they can join conversations relevant to their expertise.
Raising the profiles of your own leaders could help generate leads for your company – just as it can on LinkedIn and other social networks. But remember that your thought leaders should focus on adding value versus selling your brand's products and services.
Host Rooms
Brands are starting to do this, but it's important to remember that these cannot be sales pitches. Pick a topic that's relevant to your audience, promote it to your followers on other channels, and then treat it like an educational webinar. I haven't listened to any scripted rooms, so you'll want to keep it organic and free-flowing. Pick a few key talking points but allow everything to be an open discussion and conversation.
We recommend trying out different topics and potentially working on a weekly or bi-weekly schedule so you're consistently communicating with your audience.
Partner with Influencers
As they say on Clubhouse, this is John and I'm done speaking.
Clubhouse is really focusing on its top creators, having recently added payment for individuals through the platform (the app won't even take a cut) and launching a Creator Accelerator Program. Starting late last year when the app really took off, some people have already built seven-figure followings.
So if you have an idea (again, not-salesy), it would be smart to reach out to someone who's been speaking on a topic relevant to your brand and see if they would want to work with you on a room.
Start Your Own Club
Think about the topics most relevant to your target audience (what would make their jobs easier, or help them live their lives better: the content you're typically sharing through your social media and email marketing), and think about a club that would aggregate people with similar interests. This is also something you will need to promote on other channels.
Clubhouse Clubs are essentially audio versions of LinkedIn or Facebook Groups, but you will need a consistent content schedule for topics that are authentic to your brand and interesting to your audience.
Just like everything on social media, it changes by the day, and you really need to get into it to see what you think and what will work best for you and your own interests and audience.