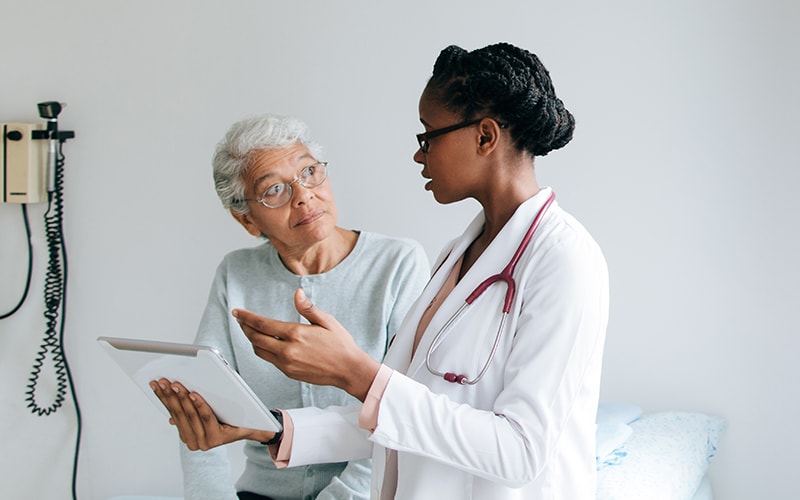 The holiday season is upon us. And for many individuals and organizations alike, this means the giving season is upon us, too.
Here at The Martin Group, we're blessed to be able to help some of the most important nonprofits in Western New York raise the funds they need to fulfill their community-enriching missions. This is especially true within our healthcare vertical, in which many of our clients – from major hospitals and healthcare networks to local community clinics – rely on continued financial support from the community to advance their critical, lifesaving operations.
Along the way, we've learned a best practice or two.
Here are some essentials for those in the healthcare nonprofit space looking to bolster fundraising efforts through proactive marketing communications.
Know your audience
Most established fundraising organizations will segment their donor bases into several key constituencies. These often include, at a minimum:
Major gifts
Corporate partners
Local (or, in some cases, regional or national) foundations
Core stakeholders
The broader community
Major gifts from high-level donors will always be a critical piece of the fundraising pie, and for many healthcare organizations, this slice can make up half or more of all dollars raised on an annual basis. But how to engage the broader community? It starts with knowing who's most likely to give, and how to reach them.
Looking at Scarborough audience research of the Buffalo-Niagara DMA, the total universe of those who contributed money to a healthcare/medical organization in the past 12 months amounts to approximately 227,000 Western New Yorkers. Geographically, this audience is most abundant in Cheektowaga (14225), Lancaster (14086), Hamburg (14075), and Orchard Park (14127).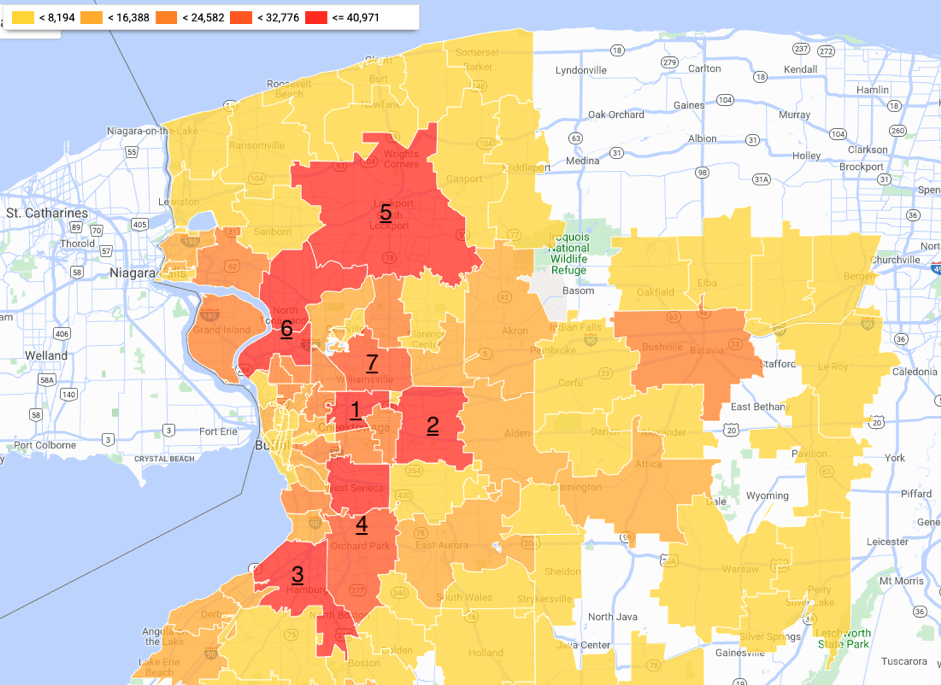 Heatmap showing the ZIP codes containing the highest audiences numbers of those who contributed money to a healthcare/medical organization in the past 12 months. (Source: Scarborough)
While this audience profiling is valuable for showing who has contributed to any given healthcare nonprofit in the past year, it provides only a partial view into who is most likely to donate to your particular organization. This audience is most concentrated at the intersection of the general giving population (above) and those who have been personally impacted by your organization. This latter group of core stakeholders typically includes:
Patients (past and present)
Staff (past and present)
Board members (past and present)
The families and friends of each
These groups are what you would call the "low-hanging fruit." But relying too heavily on core stakeholders year after year can run the risk of donor fatigue. To mitigate this, an effective development operation should draw from a highly diversified audience that includes groups that are often overlooked, such as younger professionals and expats.
Clarify the need
Before you can ask the community to contribute to your cause, you must first make an effective case for why your cause needs, and is worthy of, financial support to begin with. You should never simply assume that the community understands your need to raise money and will line up to give it to you; rather, you must be proactive and specific in communicating the need for ongoing financial support.
One great example of communicating the need is the Children's Hospital of Buffalo Foundation. After years of construction, planning, and (of course) fundraising, the new John R. Oishei Children's Hospital officially opened in November 2017. This beautiful, state-of-the-art children's hospital was a $270 million project in the making. But what's not as clear is the reality that the shiny new hospital is no less dependent on the ongoing financial support of the community than it ever was. So a major focus for the organization when appealing to the broader public for contributions is to make clear that even after crossing the finish line of opening the new hospital, the need for community support continues. (Consider supporting the Children's Hospital of Buffalo Foundation by making a contribution today.)
Similarly, a great example of communicating the worthiness of the cause is ECMC's campaign to support the construction of its new trauma center and emergency department. As Western New York's only Level 1 Adult Trauma Center, ECMC is at the forefront of emergency care in our region. Indeed, they currently treat 70,000 trauma patients annually in a space built to accommodate just 45,000. This rising need demands a new facility with state-of-the-art technology, more space and privacy, and optimal patient- and family-centric design.
This is the case they've successfully laid out to the community through ongoing multichannel campaigning as well as a dedicated microsite, www.suppportecmctrauma.org. And the community has responded in kind, as ECMC is currently closing in on its $15 million fundraising target. (Click here to consider making a donation to support ECMC in their building of a new destination for lifesaving care.)
Establish an emotional connection
Making some kind of emotional connection with the audience is mission-critical for just about any marketing communications strategy, but nowhere is it more relevant than in persuading the public to open their pocketbooks in support of a nonprofit.
In the healthcare space, this emotional connection comes most effectively from shining a spotlight on the inspirational stories of healing that happen every day at these organizations. Testimonials are authentic, powerful, and earned. They also force the audience to put themselves or their loved ones in the subject's shoes, which is where that emotional connection takes hold.
The stories are there, and the key is in telling those stories in a way that resonates and deepens the relationship between key donors and the organization. As one Chief Development Officer from a healthcare organization in another market explained to us recently: "Pull back the curtain and invite [donors] in for a unique experience. For example, testimonial videos we make: before we make them public, we share them with our big donors for a 'sneak peek.' And people really love this. They love being able to be the first to see this unique clinical story we are featuring in a new ad."
Provide multiple opportunities to contribute
Much like the point above about the need to diversify the audience, it is equally important to diversify the means through which audiences can engage with and contribute to your organization.
To this end, the importance of digital tools and channels continues to take center stage. The targeting capabilities of digital paid media (namely search, social, and display), in tandem with the nurturing of audiences offered by tactics like email campaigns, are powerful tools for reaching the right audiences and guiding them down the path toward making a contribution. This is especially true of organizations whose websites are optimized to accept online contributions, allowing the action of giving to be quick, convenient, and often just a click away from the emotional message that drew them in initially.
But offline tools have an important role to play, too. Fundraising events are important enough for collecting contributions, but they're also important opportunities to build community and comradery with donors. Ideally, a consistent schedule of events that range in variety should be leveraged to get the public engaged. Events also provide valuable opportunities to develop relationships with new audiences through volunteerism.
Looking for help connecting with donors? Contact us today!