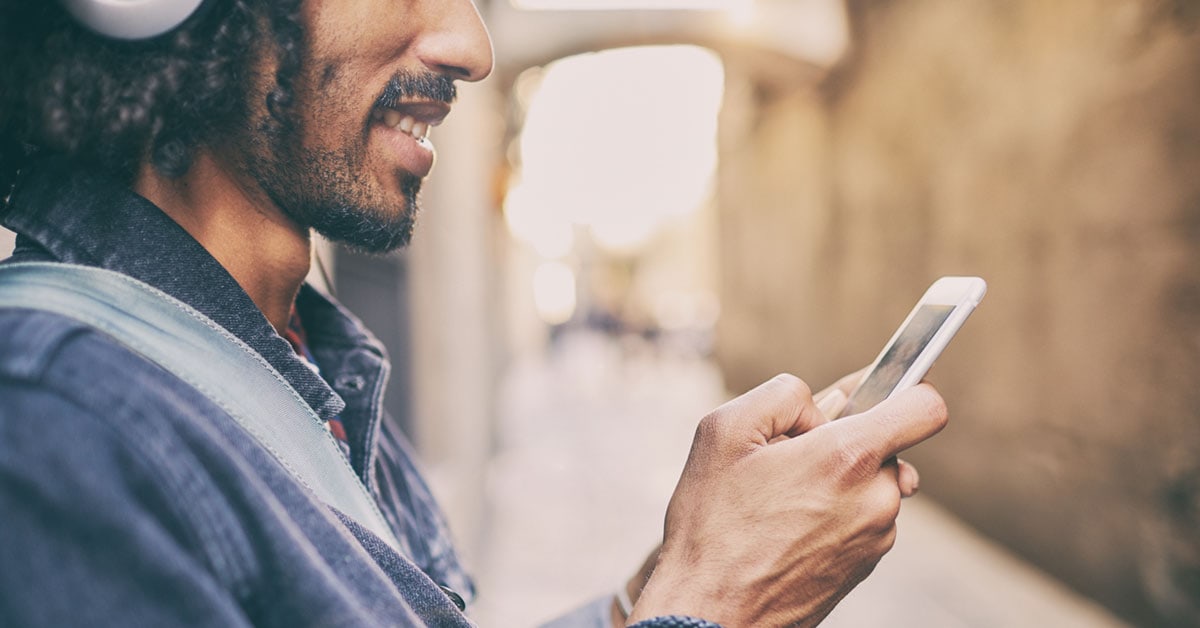 It's been an unstoppable trend throughout 2018 and one that shows no signs of slowing in 2019: Influencers. Social media users everywhere with followings both large and small aim to post content that draws in massive engagement by their followers. Brands seek to find those with micro- and macro-influence and that fit their values as potential brand advocates.
An influencer partnership is a mutually-beneficial relationship: The influencers use brands to amplify their personal stories, and brands use influencers to amplify their brand story.
Meet two resident influencer experts at The Martin Group, one who engages with influencers to leverage brands and one who is an influencer himself. Senior Brand Manager Pat Sandora-Nastyn and Public Relations & Content Coordinator Cameron Bailey recently spoke at the annual Upstate Social Sessions in Rochester, NY. Now they share their tricks of the trade for influencing.
On Being an Influencer: Pat Sandora-Nastyn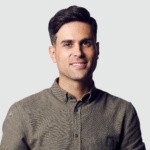 When asked to give the keynote speech at this year's ­­­Upstate Social Sessions in Rochester, New York and talk about running a lifestyle YouTube channel, I was equally honored and terrified at the same time. Yes, I have uploaded more than 300 videos to the web of me, talking about myself, but doing so in an auditorium full of people is completely different. Then, I remembered… The whole reason my husband, Billy, and I started our YouTube channel, Billy & Pat, in 2012 was with the hope that viewers would not only learn something, but also feel a sense of camaraderie with us as we shared our life journey. So, I recaptured that spirit when prepping to speak before hundreds of fellow social-savvy individuals in a sort of mantra: Share your experience and what you've picked up along the way, so that others can benefit from the good, the bad, and the embarrassing.
I can't recall exactly what I said on stage for those 45 minutes. But I can share my two biggest pieces of advice.
1. Question your content.
When creating content—either for yourself or for a brand—there are three questions I propose that you ask yourself about your subject matter:
Do you like it?
Is the subject or content you're creating something you actually like? Are you passionate about it? Does it interest you? If you don't like the content, your followers aren't going to like it. It will show and they will know.
Can you sustain it?
Do you have the bandwidth and commitment to follow through on your content for a certain length of time? It can take a while for audiences to build social habits and brand loyalty as a follower. It's really a marathon, and if you start attracting followers because of a specific type of content or subject matter, that's what they'll come to expect from you, so make sure you can keep it going.
Will it be authentic?
This throws it back a bit to question #1, but if you're covering subject matter or posting content about something that doesn't align with your values or vision, people will catch on right away. Just because the kids on the internet love slime videos (Really. They love slime videos!) doesn't mean you should start posting slime videos. Unless you're a toymaker or work for Nickelodeon.
2. Just start!
A huge hurdle for launching a YouTube channel or any other creative endeavor is not starting the work. Just start! It's the biggest challenge you'll overcome, and I always try to remember this motto when thinking of starting something new: "The first will be the worst."
The first thing of whatever you do will (hopefully) be the worst one you'll ever do. We learn as we go and we smooth things out the more we do it. To pinch what my keynote partner, Becki Peckham, told the audience, "practice makes progress." If you want to get good or better at something, you need to practice and do it. And when it comes to something that's creative—particularly one that is self-driven—we tend to hold our cards close and stew in our ideas, in the hopes that something absolutely perfect will materialize. Generally, it won't. So, just know that your first will be the worst, and you'll get better from what you learn along the way.
On Engaging with Influencers: Cameron Bailey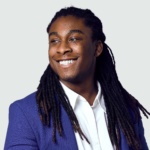 Social media stars are on the rise, and as a result, brands are beginning to adjust their plans (and budgets) for marketing, advertising, and PR. Since consumers rarely act on a purchase without further influence, an influencer's point of view can have a serious impact on financial buying decisions. The ability of social media influencers to be personable can add trust and transparency to further bridge the gap between a brand and its consumers. And the more brands begin to understand the importance of influencers, the more marketing dollars are allocated toward one-off partnerships and long-term relationships with influencers and the audiences that come with them. Here are a few tips for leveraging influencers in a marketing or promotional campaign.
1. Tell a story
Storytelling not only makes a post on social media more meaningful and interesting, but it also is more likely to earn engagement. Instead of simply seeding influencers product and asking for a post on their social channels, tell a story. The Martin Group recently launched a new ASICS sneaker and apparel line, DOJO. In our DOJO campaign, influencers told their own stories, filling in the blank of the phrase "_______ is my DOJO" with the various places that inspire them, where they can be themselves, and where they do their best work. For an ASICS Legends Rise campaign, we showcased fashionable influencers, activists, and entrepreneurs who discussed how they built themselves from the ground up.
2. Understand the power of micro-influencers
If your budget doesn't allow for partnerships with influencers boasting impressively high follower counts, consider using micro-influencers. Aside from being cost-effective, micro-influencers typically have higher engagement numbers and their followers find their content more authentic – even their sponsored posts.
3. Find your niche audience
The influencer market is becoming increasingly oversaturated, and it may be hard to determine which influencer(s) is best for your brand. But, popularity within the influencer market has also made it a gold mine for reaching your target audiences. The crucial step is to identify the audience you want to reach, in the most detailed way possible. The more you are able to narrow down your audience, the easier it will be to build your prospective influencer list.
4. Be collaborative
It may be tempting to write the post for the influencers you engage and choose what day and time they will post, but it's important to remember that tapping into influencers is a partnership. Work with your influencers to determine what times and days perform best for their audiences and work together to craft copy, so any posts maintain their voice and tone. This will not only create posts that are more authentic, but posts that will perform better. Remember that even though influencers must disclose your joint partnership, it's important to make the post look as authentic as possible.
5. Build a relationship
Sometimes there just isn't a budget for influencers, and sometimes it's not needed. Offer what you can – experiences, free products, or even just coffee or a lunch meeting. From the initial meeting, stay in touch and do what you can to build that relationship. This works best with micro-influencers and influencers who already have a connection or interest in your organization. Laying a foundation for that relationship will come in handy in the future.
Learn more about Pat and Cameron or reach out to Martin Davison Public Relations to learn more about influencer engagement.