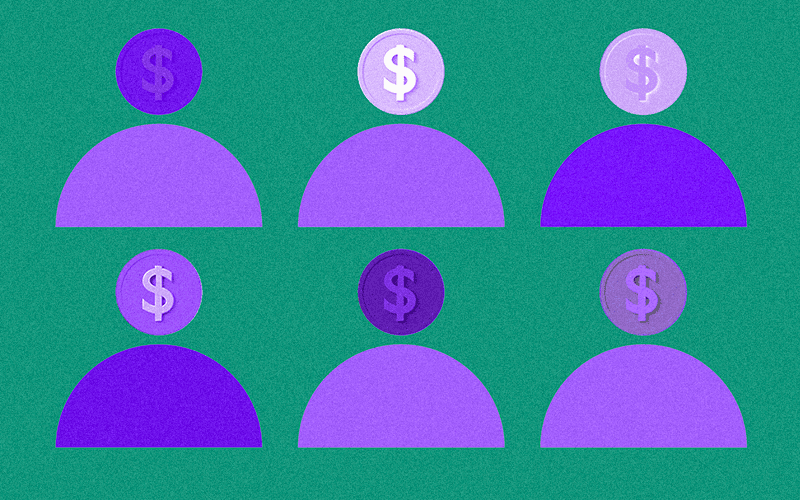 As tech and retail leaders continue to improve personalization for their consumers, other industries are quickly falling behind. Financial services and banking is one such industry. In a recent study done by Forrester Consulting, financial institutions were shown falling behind other industries in effective personalization efforts, with only 29% of financial institutions considered effective in this space, followed by 14% being extremely effective. Of the five industries surveyed – Retail, Media, Technology, Banking and Financial Services, and Travel – financial services ranked fourth. And while nearly three quarters of financial institutions say they are planning to increase their investment in personalization and more than a quarter of these organizations want a substantial increase in investment, what exactly are their consumers looking for with these personalization efforts?
According to Instinctools, over 70% of consumers think tailored offerings are highly important in this space, even though only 14% of banks properly provide these types of services. Instinctools also showed that more than 60% of consumers want their bank to be as personalized as Amazon. This explains why consumers are increasingly moving away from banks and instead turning to hyper-personalized companies like Amazon, Facebook, and Google for a number of financial products and services.
Consumers also think it should be easier to find and shop for financial products, which is why many want a more high-touch approach from their institutions where relevant information, products, services, and advice are shared that are unique to the consumer's personal financial situation.
So, how can financial institutions catch up on personalization?
Many banks struggle with personalization because of outdated or insufficient technology. Banks are constantly generating large amounts of customer data that could be utilized to deliver unique offerings to new and existing customers alike – but too often aren't. Some lack an effective data analytics platform. Others experience organizational siloes that create separate, disunified data streams.
Whatever the barriers, banks must overcome them by unifying all customer data in a single place, analyzing it, and then creating customized strategies that answer to personal, individual needs. Once the financial institution is finally able to utilize and incorporate its data, our team at The Martin Group can assist in defining customer personas and developing personalized content that addresses the unique needs, desires, and concerns of each.
Personalization is done effectively when organizations are meeting their clients across different channels. According to Instinctools, 90% of customers are expecting to see consistent interactions with an organization across all channels. This means working on streamlining personalization across every customer touchpoint – i.e., in-branch, call center, email, website, in-app, across social media platforms, or through mobile notifications. Streamlining is achieved by defining your different target audiences and developing personalized messages, offers, and calls to action for each audience. Next, we can collaborate to understand what channels the audience is utilizing and how to reach each of these different audiences with their personalized messaging. Lastly, campaigns must be tested and optimized to ensure they are delivering the desired results.
Personalization helps improve customer satisfaction, increase the customer lifecycle, and improve relationships with clients. As these efforts are incorporated into the bank's cross-channel communications, the organization will be able to share the services, information, and advice that matter to current and prospective customers of all kinds. The goal is for the organization to have the ability to understand and know its customers, anticipate their needs, deeply learn about their financial situation, and build long-lasting brand loyalty faster than before.
Marketing Evolution and Market Tailor explain that the end result of effective personalization will be improved customer retention, an increase in customer acquisition, more recommendations, increased cross-selling of products along with an overall improved customer experience.
For more information on The Martin Group's experience in the financial services and banking industry, please reach out to Vice President of Strategy Dan Giacomini.