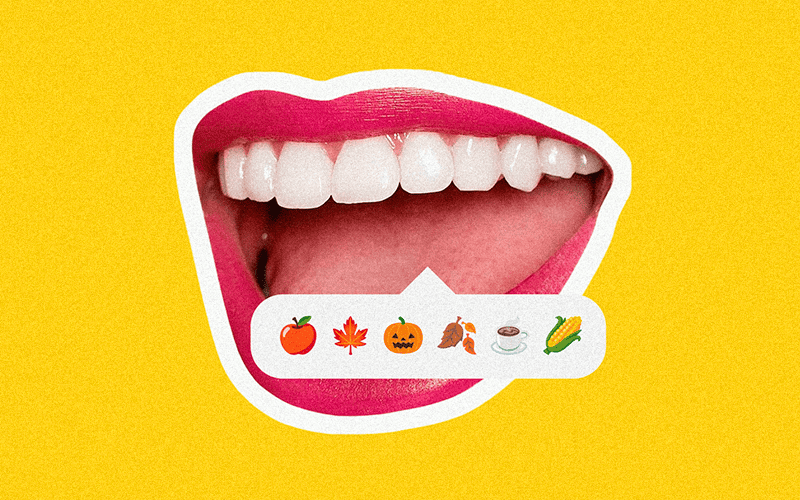 Every season brings its own collection of signature tastes, but none may be more evocative than the flavors of fall.
Hand-picked apples, cider donuts, and nutmeg-accented beers. Pastries, pies, and coffee drinks infused with pumpkin. Cinnamon, caramel, and maybe a nip of bourbon sneaking its way into a variety of creations. The delicious aromas can bring up visions of falling leaves and the comfort of quarter-zip fleece; and a bite or sip of any seasonal selection can awaken the senses against an ebullient backdrop of orange, red, and yellow.
This description is quite romantic—but it'd all be simply colorful fluff if we at The Martin Group didn't sincerely find these flavors straight-up delicious.
Fact: We're fans of fall, and across our offices in Buffalo, Rochester, Albany, and New York City, we're excited about feasting on some of our most-craved drinks, orchard delicacies, and breakfast desserts over the next few months. In honor of September's celebration of all things food and beverage, we gathered our team members from across the state for their tastiest regional recommendations, all so you can add a few seasonal treats to your own list of Empire State must-tries.
Here are some of our favorites:
The fan: Sarah Warner, Senior Account Manager – BUF
The order: Pumpkin Spice Latte
The place: Remedy House – Buffalo, NY
Let's start with a seasonal staple found at one corner of Buffalo's Five Points micro neighborhood. Remedy House is known for its coffees and croissants, but when the leaves start falling, it's time to order up the steamed milk and house-made amaretto syrup of the locale's popular autumnal offering.
Sarah says: "I look forward to a pumpkin spice latte at Remedy House every fall. They have some of the best local coffee, and every visit is like a quick Parisian vacation on Buffalo's West Side."
The fan: Madeline Rickett, Public Relations Coordinator – ROC
The order: Candy apple
The place: Powers Farm Market – Pittsford, NY
We're entering the peak of apple season—but candy apple season? Yes to that, too. There's no reason this sweet treat should be relegated solely to the kiosks of county fairs, and thanks to the good people at Powers Farm Market, they're available at an idyllic Rochester-area destination all season long.
Madeline says: "There's nothing better than a crispy candy apple, and I love that, at Powers, they make them right in front of you. It reminds me of making candy with my grandma as a kid."
The fan: Chris Colton, Public Relations Director – ALB
The order: Flavored Kettle Corn
The place: Windy Hill Orchard – Castleton, NY
Candy apples aren't the only under-the-radar indulgences available this fall. For those headed to Windy Hill, there are the crunchy offerings of Kettle Corn NYC, which rolls its seasonally appropriate flavors like caramel glaze and cinnamon into the orchard throughout prime U-pick months.
Chris says: "When we're apple picking, I smell that fresh kettle corn down the hill, and everything in my body tells me: 'It's fall, your favorite holidays are around the corner—and by the way, you're hungry.'"
The fan: Ava Blumberg, Account Manager – NYC
The order: Apple Crumble Donut
The place: Peter Pan Donut & Pastry Shop – Brooklyn, NY
One way to ease into our new NYC office: Familiarize ourselves with our surroundings, and find a delectable donut place. A little trip to Peter Pan answered both of these needs, delivering an apple-centric fall favorite for our staff, as well as a savory reason to cross the Brooklyn Bridge.
Ava says: "The apple crumble donut is so tasty, and Peter Pan donuts are a staple in Greenpoint. I'm looking forward to keeping the fall vibes going as NYC transitions into autumn!"
The fan: Leanne Politi, Public Affairs Supervisor – ALB
The order: Tales from the Café
The place: Novel Biblio Brew – Schenectady, NY
Settling into sweater weather can call for a good drink. Thankfully, our Capital Region friends at Novel Biblio Brew have an aesthetically pleasing concoction—consisting of Counter Culture coffee, Woodford Reserve bourbon, maple syrup, and a demerara sugared rim—that'll complement your favorite crewneck.
Leanne says: "Looking forward to making this my go-to cocktail of the fall season because it's the ultimate comfort drink, and bonus: it's made of ingredients from several Capital Region producers."
The fan: Gail Sklair, Senior Production Designer – ROC
The order: Pineapple Jalapeño Cider
The place: Oak & Apple Cidery – Penfield, NY
If coffee-accented fall cocktails aren't your style, then let's slide to another New York spot for a cider that's both sweet and refreshing—with just the slightest hint of heat. That's what's on tap at Oak & Apple, as well as the unanticipated chance to add pineapple and jalapeño to your favorite fall flavors.
Gail says: "The Pineapple Jalapeño cider is wonderful—clean and crisp with a touch of spice—an easy drink. Nothing says fall like cider and donuts, and now I have my adult fall drink."
The fan: Frank Conjerti, Creative Director – BUF
The order: Eternal Equinox Fall IPA
The place: Briar Brothers Brewing Co. – Buffalo, NY
Finally, what would fall be without one seasonal beer to hoist at a Buffalo Bills tailgate bash, beside a backyard fire—or in the case of Briar Brothers, at the base of a renovated grain elevator? This hop-forward favorite embodies the spirit of fall, and provides an IPA respite from the brown-hued selections of the season.
Frank says: "I'm always on the lookout for a good IPA—and as the sweaters come out, this one hits the spot. If I can sip it outside with some football and soft pretzel bites, even better."
Want to learn more about the experience, hobbies, and tastes of The Martin Group? Meet the whole team here.