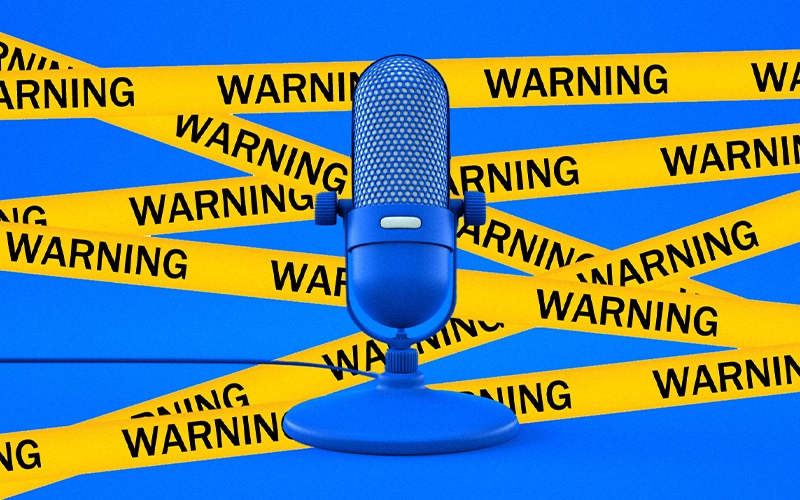 Crisis is inevitable for any organization; however, taking the proper steps can make a huge difference when dealing with them. In 2020, the Institute for Crisis Management (ICM) reviewed an overwhelming 1,709,419 crisis stories in the news, with the most prone industries being banking and financial services, technology, healthcare, government agencies, food production, and travel/hospitality. Regardless of the type of crisis, the most important thing is that it is handled effectively. Companies and organizations should have a plan in place so when a crisis occurs, they are not scrambling to figure out what to do next.
Over the past year, there has been a large focus on the way organizations have been handling the ongoing COVID-19 pandemic. ICM placed COVID-19 into the catastrophe category, which typically holds natural disasters such as hurricanes and earthquakes, but due to the extraordinary circumstance, they believed this to be the best fit. In their Annual Crisis Report for 2020, ICM noted that catastrophes accounted for 37.15% of the total number – the largest single category number they have ever had.
A global pandemic was something no one had ever dealt with, but on top of that, 2020 was filled with events that forced companies to take a stance. For example, the murder of George Floyd in Minneapolis and the Presidential Election left people calling for businesses to not only take a stand regarding issues of discrimination and inclusion, but to follow up with action. For the first time ever, sudden crises accounted for more than 50 percent of the stories tracked by ICM.
Businesses can experience a wide range of crises, so the first step in developing a plan to handle them is to assess the risks and vulnerabilities of the organization. This is where the company wants to make sure their staff is fully knowledgeable on the different crises they might face. For example:
Weather-related natural disasters
Financial or economic struggles
Cybersecurity issues/Data breaches
Management of employees (Misconduct, resignations, etc.)
Critical Injuries or fatalities within the company
Public health issues
The year 2020 put into perspective how quickly things can change, and how important it is for companies to look out for their employees and customers. It is imperative for businesses and organizations to know what scenarios put them at the highest risk and be prepared with a plan. This could include holding statements or having fill-in-the-blank documents that are ready to go when a crisis hits.
Companies should also develop a crisis management team, consisting of employees who have access to the information and documents as well as the proper training needed to address the situation. Businesses can make sure their team is fully equipped by holding workshops and check-in meetings, as well as choosing a designated spokesperson to handle the tough interview situations.
Lastly, one of the most imperative factors in dealing with a crisis is to have strong, positive relationships with the media. When a crisis comes up, it needs to be handled immediately. A strong relationship with the media gives companies the chance to tell their story quickly and cohesively.
At The Martin Group, our PR team is fully prepared to assist our clients when dealing with a crisis. We have extensive experience dealing with crisis communications and have provided our clients with the guidance needed to come out on the other side in a positive light. Whether it is a management issue, corporate downsizing, labor disputes, a natural disaster, or anywhere in between, we are here to help.
With a thought-out plan, designated team and spokesperson, and a great attitude, any damage a crisis might cause can be minimized or washed away completely. Even the most successful organizations will face some type of crisis, but by following these guidelines, they are much more likely to reduce the impact.