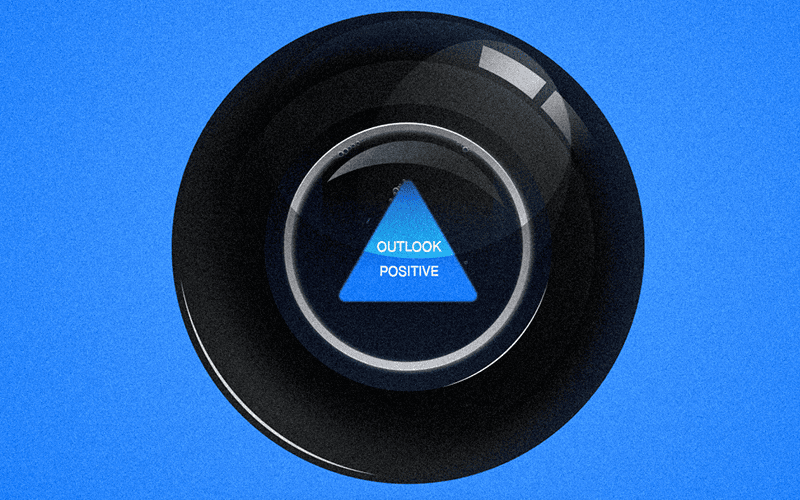 Remember 2023? Neither do we—and that's okay.
Before we know it, there'll be a whole new year to celebrate and navigate anyway, with all the new things we'll learn throughout the next breakneck-paced 12 months. Things are changing insanely fast these days, and that's especially true on the side of creative services. Every year, each member of our talented staff utilizes the artistic expertise they've cultivated over their career, while also incorporating new developments to their artistic arsenal, all to better serve the needs of our clients.
Constant evolution makes for a fluid situation, but it makes these creative drivers adept at assessing an always fluctuating professional landscape—and to judge what trends may arrive in the coming year.
Here are a few of our staff predictions:
Visual design's dance with augmented reality
Over the past year, the graphic design community and the media members who cover it—have marveled at the transformative impact augmented reality capabilities are already having on the creative industry. It's provided a significant communicative tool in every professional's inventive arsenal, allowing for a connection with consumers that once existed solely in our imaginations (or in Back to the Future 2). Next year, it's sure to evolve even more—and open up explorative pathways once unforeseen.
Digital space 🤝 Visual art
As new digital spaces evolve, many designers are making their creative decisions with the space in mind. But in doing so, what is being sacrificed aesthetically or creatively? Navigating this relationship between space and substance—and making sure one doesn't suffocate the capabilities of the other—will be of increased importance in the coming year. Changes continue to happen so fast, but as our Creative team points out, professionals shouldn't sacrifice vision or connection to the audience just to adhere to spatial trends. Creation is king, and should continue to rule the spaces it occupies.
What's old is new again (again)
There's nothing new about nostalgia marketing. Every recent era has had its time to shine decades after it passed, and modern times haven't deviated from this trend. In a recent feature in Ad Age, [L]earned Media CEO Sam Zises acknowledged that, "Throughout all historic moments of economic uncertainty in America, we can notice an uptick in nostalgia—in turning toward comforts of the past, imaginary or real, for something stable to hold onto when the current environment feels unsteady." Look for this to roll into next year, as many themes, images, and even font choices should continue to call back to familiar times—all while our technology surges toward the future.
Keeping up with AI
Finally, no Creative Trends 2024 piece would be complete without teasing the expected, expanded capabilities of artificial intelligence—but one problem: No one's certain what'll come next to transform the way we create. After the technology's breakout year across various industries, there are so many ways it could go in 2024. Will generative AI transform the way we use Adobe Illustrator to create and edit images? Will complementary video capabilities become more mainstream with AI available on platforms like Lumen5—and when it comes to managing projects between teams, will AI-powered apps like Forecast become key to enabling more effective workflow? The only thing we know for sure is that it'll be imperative for creatives to stay on top of all new developments.
Change is inevitable—so get ready for plenty in 2024.
Looking for creative help? Please feel free to drop us a line!