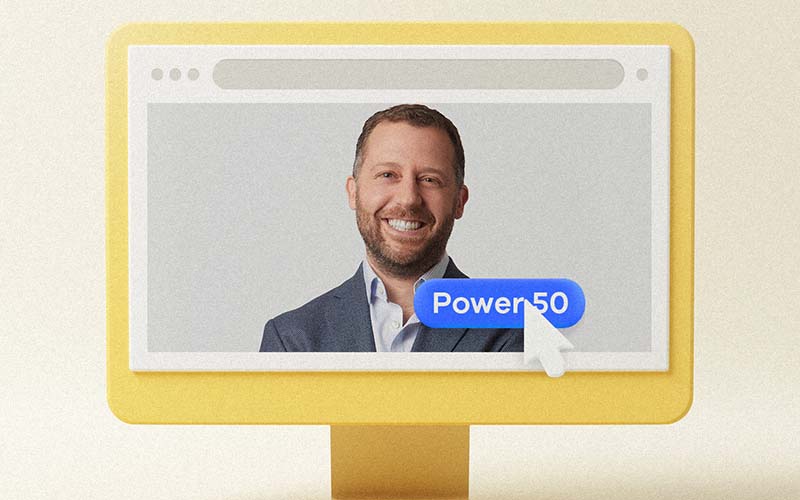 In light of his recent listing on City & State's Political PR Power 50, we sat down with one of our in-house Public Affairs pros, Andrew Mangini. After a year with our Albany team, we have a look on how Andrew's first year went, what's next, and what advice has to offer to those blossoming in the PA field.
The Martin Group: We are closing in on your one-year anniversary with The Martin Group. How would you describe your experience so far?
Andrew Mangini: It's been great to collaborate with team members who are experts in their specific facet of communications. As part of a full-service agency, we're able to offer everything—and not just public affairs expertise— to clients. The Martin Group is filled with creative, dedicated people that are fully invested in clients' success. The positive culture feeds that willingness and desire to do better and make a difference
TMG: What have been the biggest trends you've seen in Public Affairs this past year?
AM: The COVID-19 pandemic continues to dominate everything we do. If your communication doesn't take the bigger pandemic impacts into account, you're missing the point. Sometimes it's more direct, and other times it's subtle, but organizations must be aware of how the pandemic and the ongoing recovery are impacting communities. That being said, there is even more noise to cut through. Your communications need to be clear, concise, and contrasting. You need to give people a compelling reason to pay attention.
TMG: What is your favorite part about working in the PA industry?
AM: We get hired to solve problems and help organizations when they don't know what to do next. It's cliché, but every day is different and we are constantly finding creative ways to conquer challenges. It's taxing, but equally rewarding as we've built long-lasting relationships with clients based on the successes we've achieved together.
TMG: If you could tell your past self one thing about working in Public Affairs, what would it be? Any advice for 22-year-old Andrew?
AM: Fresh-out-of-college Andrew didn't even know that the public affairs industry existed. And in some ways, it was in its infancy 16 years ago. Since then, it's evolved to become a vital part of any communications or government affairs strategy. The best advice I could have given to someone pursuing a career in this growing field would be to always be problem solver and build great relationships with people that matter.
TMG: What is something most people don't know about Public Affairs? How does it benefit businesses to work with you and the PA team?
AM: Simply put, public affairs is the intersection of government, business, and media. It's a nuanced form of public relations that requires extensive knowledge of complex communications strategies and tactics, a deep understanding of government and politics, and an innate desire to be competitive and win. Most people don't realize the role that government has on their organizations, and they know even less about how to influence that process. That's where we come in. With well-crafted messages delivered at the right time to the right stakeholders, we can ensure any organization has a seat at the table.
TMG: Who are three people from The Martin Group you would want on your team during a zombie apocalypse and why?
AM: Tod Martin – the leader. Tim Coppola – the money guy. Mike Farrell – versatile contributor who can play a lot of roles.