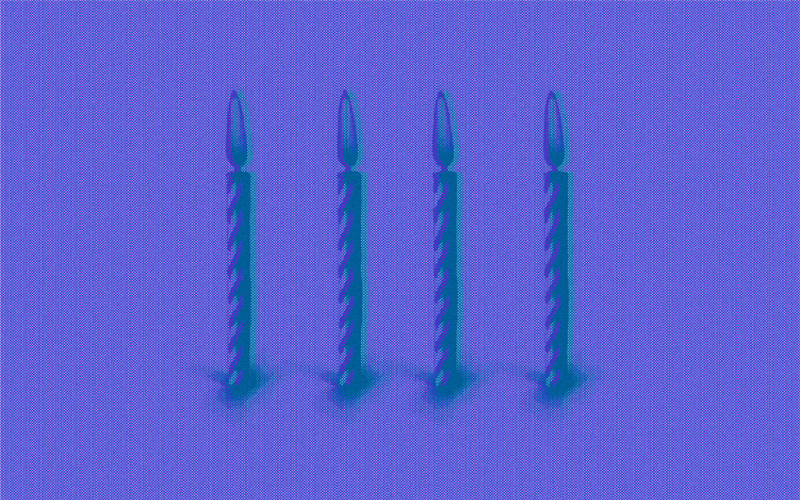 In 2018, The Martin Group expanded our reach across the Empire State with the opening of our Albany office. In the time since, the team has worked tirelessly to establish a strong network and spread our positive reputation throughout the Capital City. We recently caught up with Albany General Manager and Account Supervisor Jen Hunold, Vice President for Public Relations John Mackowiak, and Senior Director/Public Affairs Lead Andrew Mangini to hear how our presence has evolved and what's next for the Albany team.
It's been four years since you opened the Albany office, how much has changed since the beginning?
Jen Hunold: More people, more projects! Overall, The Martin Group has increased our staff by around 30 people , I'd say, from 2018 to today. And in just last 18 months six of those have been right here in the Capital Region! It's been rewarding to go from a dynamic duo (me and John) to a growing team of eight. When we opened our Albany location in 2018, we were a 17-year-old firm but a new brand in Albany. Since then, we've grown our reputation, won awards for our work here, and grown our roster of regional clients such as aptihealth, SEFCU, Saratoga Performing Arts Center, Business For Good, Albany Law School, Excelsior College, Albany Institute of History & Art, and FuzeHub – to name a few. I'm grateful for John's partnership from the very beginning to build it, as well as our neighbors at the Times Union and Hearst welcoming and supporting us along the way.
John Mackowiack: It seems like it was yesterday that I moved to the Capital Region to help Jen and our agency open the Albany office. But, when I take a step back and look at how much we've grown and reflect on what we've achieved so far, I'm reminded of how hard we've worked over the last four years. I've had the unique opportunity to sustain great, collaborative relationships with clients, colleagues and friends in Buffalo and Rochester, while making new friends and building new client relationships here in Albany.

For me, the biggest change is how much I've fallen in love with the Capital Region. It's such an amazing place to live – we're home to under-discovered cities that are packed with talented people who are capable of doing anything from building high-impact tech startups to crafting incredible artworks to cultivating cross-industry collaborations to preparing world-class food and beverages. Plus, we have easy access to incredible outdoor adventures within nearby state parks, the Adirondacks and Catskills.
Why were you both chosen to make the move? Was there a specific reason you wanted to be the one to expand the agency into Albany?
JH: My first day with The Martin Group was one week before our official first day in the Albany office, actually! Our office at that time had blank walls, empty desks, and a ton of potential. I remember reading the job description – which was a mix of account service, business development, and operations – and getting butterflies. The role would cause me to stretch beyond my comfort zone, yet it was perfectly suited for someone like me who was extroverted, enjoyed getting out in the world to build relationships, was willing to pitch in and get my hands dirty, and who loved to partner with clients. When I saw the agency's work, I was inspired and hungry to join this team. Ultimately, my driving motivation to throw my hat into the ring was the opportunity to shape an agency's footprint here from the ground up – building a culture I have always dreamed of.
JM: When I heard the agency's vision to expand to the east, I raised my hand to be a part of it. I was ready for the adventure and excited about the opportunity. I also recognized how it would help our agency grow and make us even more valuable partners for our clients who have statewide operations and needs. After working for a New York state senator, I thought I'd have a sense of the lay of the land — but I quickly learned there is SO MUCH MORE to the Capital Region than the few blocks around the State Capitol and Empire State Plaza. It has been an incredible experience working with Jen since our office's first days and more recently with Andrew and the new team members who have joined us.
What have been your biggest challenges since the opening the Albany office? Biggest success stories?
JH: Obviously, the pandemic put a huge wrench in our plans. I'm particularly proud that we welcomed nearly all six of our current team members when the majority of New Yorkers were still isolating and working from home. Despite that, our agency has been purposeful about building connection to each other – both across NYS and nationally!

As far as a challenge, coming into The Martin Group I personally had underestimated how much I relied on in-person behaviors to learn a business and a company culture. With just two of us here and my role working with a fully integrated team, I could no longer rely on osmosis and impromptu conversations that happened naturally at an in-person location. I had to become purposeful about prompting those conversations to gain the cultural, tonal, and operation information I needed to succeed. It was a big shift, and it paid dividends when I onboarded one of our associates during the pandemic. By then, I had a keen understanding of how easy it is to get into one's head when in the quiet of your office and I knew the remedy was connection – and for that reason we connect regularly and often!
JM: My wife Sarah, our dog Moosie and I moved to Albany without truly knowing the area. We had a handful of friends and contacts who lived in the region, but there were no instructions or user's manual for how to make our relocation work for us. That was our the biggest challenge at the start.

Looking back, it's now our biggest success story. One of the beautiful things about the Capital Region is that if you want to meet people, if you want to get involved, if you want to make a difference — you can make an impact pretty quickly. Sure, we were new in town, but people recognized we were committed to the Capital Region and were here to plant roots. We went to Capital Region Chamber of Commerce events, I joined the board of the PRSA Capital Region Chapter, we volunteered, we joined a church, we walked Moosie to bars and restaurants that have patios — and before too long, we found community here in the Capital Region.
The Martin Group acquired a public affairs division during the third year of the Albany office's existence. How has that evolved? Andrew, as Senior Director of Public Affairs, where do you see the department moving in the future? John and Jen?
Andrew Mangini: It's been great to now offer integrated services to our longtime public affairs clients. Now we're able to tackle even the most complex issue campaign completely in-house. The diversified offerings are a true differentiator for us in the Albany market. Our Albany-based public affairs division is backed by an award-winning creative department. On top of that, we're now able to offer even more robust public affairs counsel to The Martin Group's longstanding clients in Western New York and beyond. On the heels of a big win for the New York State Restaurant Association's push for alcohol to-go, there is nothing but positive momentum in the Capital Region.
JH: It's been a joy having Andrew and team join our firm. They are as committed to building our team culture in Albany as the rest of us and bring a terrific energy to the group. Already I see the value in the public affairs offering for our existing clients who may have advocacy components to their business and vice versa for adding our integrated services to current PA clients. The team's knowledge of government is exceptional, a huge benefit for our clients and our team. Just having that skillset in our back pocket gives our team a greater ability to serve nearly every communications need a client can toss our way.
JM: There's no way we could grow our Albany presence like we are today without Andrew and our public affairs team. With our disciplines often very closely aligned, Andrew and team have also been incredible partners for our growing public relations department — significantly expanding our capabilities and depth.
How have you been able to stay connected with team members who are in different cities? Any tips for how to make friends with your coworkers virtually?
AM: I believe that you get out what you put in. We're all more than two years into this hybrid or virtual workplace, and I think many of us are still trying to figure out how to make it all work best. We've all missed the casual conversations between meetings or the spontaneous brainstorm that's difficult to replicate. But in some ways it's as simple as making an effort to reach out and continually expanding your connections within your own organization.
JH: It's easy to do that here, actually! We have regular department regroups to stay connected and by the nature of being a full-service agency, people from different departments will inevitably work together. Aside from that, I'm a fan of the virtual lunch. I've started setting them up with a few coworkers and it's been fun! The best tip I can give is: if you're thinking of them, say, "Hi!" on chat. A little note can make a world of difference for folks.
JM: I agree with Jen and Andrew – be intentional, be purposeful, be collaborative and be available (or let people know when you're available to connect).
Say you're selling the greater Albany area to someone who has never been there before. Tell us about what makes it great.
AM: People who talk about the Capital Region's draw by mentioning our proximity to New York City, Boston and Montreal are missing the point. What we have here is special. I grew up in the region and never left because I think it's a great place to both raise a family and progress in your career. We still have a long way to go as we collectively figure out how to message and market the Capital Region, embrace our waterfront areas and expand our cultural and culinary offerings, but I'm here for it and can't wait to see how it evolves.
JH: I'm convinced upstate NY is a well-kept secret for its beauty. Albany is within three hours to three major metros, major lakes, mountains, and the ocean. The cost of living is decent and it's protected more than most metros from downturns in the economy. As an Iowan for the first 2/3 of my life, I can say that the weather is stunning. It's not humid (if you think it is, go to the south or midwest and then let's chat), and you're spared most extreme weather. Even the snow is – though abundant – like movie snow, all fluffy and powdery. Rare is there ice. Can you tell I'm in love? John and Andrew can add to it. Don't forget the food, guys. I've talked enough!
JM: Geez, I didn't know this question was coming – I feel like I've been selling the Capital Region with each of my responses already, haha! However, just to reiterate and add to what's already been said – the amazing thing about the Capital Region is that YOU can drive how it evolves and changes and grows. It's an empowering place where you can get involved and personally influence the way our region continues to grow stronger and more inclusive. It's the right time to live in a community like the Capital Region.
What does the future of the Albany office look like? Any plans to celebrate this milestone?
AM: While it's nice to look back on what we have accomplished, collectively we're all hyper focused on the upward trajectory of this office. We know there is room for continued growth and The Martin Group is poised to be an event greater player in the region's communications landscape in the coming years.
JH: Great question! We regularly gather as a team, so we'll certainly be doing a toast to four years. As far as the future in Albany: it looks bright! With meaningful partnerships and our collaborative staff in Albany and beyond, I'm confident we will grow naturally and holistically in years ahead.
JM: The future is collaborative, empowering and full of opportunity. I'm excited about what we're building in the Capital Region — our Albany team has the energy of tech startup with the capabilities of a global powerhouse brand and communications shop.