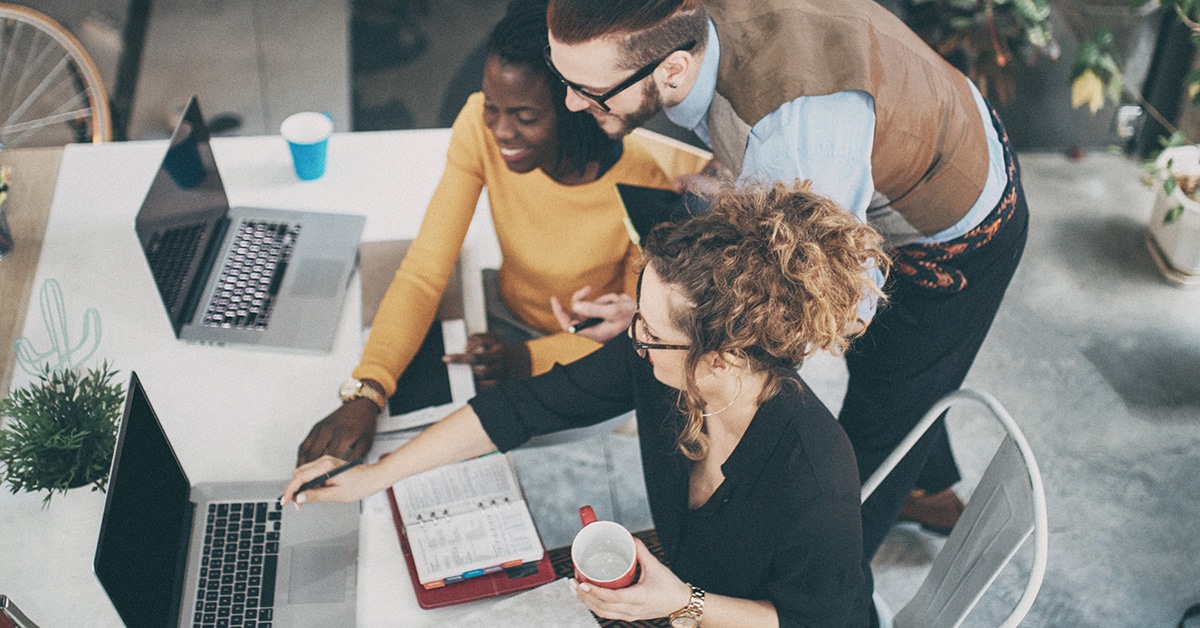 You might think that including a ping-pong table and dartboard as part of your office floor plan (or budget) might be a waste of space and dollars, but at The Martin Group, they contribute to our firm's atmosphere and employees' creativity.
Most of what you'll read below is a reflection of the ways in which I was raised. Treating others as you'd like to be treated, appreciating those who appreciate you, not being afraid to ask questions and actions speaking louder than words – all are values applied to my personal life and reinforced in our office.
7 Ways to Build and Maintain a Positive and Productive Workplace Culture:
Leading by example: Positive attitude in the workplace starts from the top. Managers lead by example and set the tone for the type of office they want to represent and be a part of. By demonstrating the type of behavior they expect, leaders set the tone for the entire team, making positivity a critical part of company success.
Frequent and open communication: Every employee's voice should be heard. Institute an open-door policy amongst employees and between employees and their managers, to provide the venue for constructive feedback, collaboration and teamwork. Encourage active listening to foster close working relationships and engage staff regularly through team meetings, in order to check in on project progress and resolve any interpersonal issues.
Regular recognition and appreciation: Make it a point to say "thank you" when an employee pitches in on client work. Businesswoman and managing partner and founder of REES Capital Amy Rees Anderson once said, "A person who feels appreciated will always do more than what is expected." Praise colleagues and members of your team through positive reinforcement and aim for human interaction, instead of or in addition to communicating through email. Express gratitude for hard work, and offer opportunities for further training, education and professional development for employees.
Offer flexibility: Today's work hours are no longer the traditional 9:00 a.m. to 5:00 p.m. Remaining flexible with the hour in which work is accomplished, including any options to work from home, enables employees to manage their own time, promoting trust within the company and independence, rather than micromanagement.
Build rapport through social interaction: Remind employees of their value by providing opportunities to demonstrate appreciation, through the celebration of milestones and social events – both in and out of the office. Instill a sense of pride and accomplishment by emphasizing their role in overall company success.
Environment and design: The layout of an office and amenities within it enhance mood, energy and productivity. Provide ample lighting, especially natural light, as well as an environment with comfortable furniture and the freedom to personalize work areas and add extra amenities, such as standing desks. We find that music has a huge impact!
Make great hires: The positivity and productivity of a work environment starts with hiring the right people, who are both professional and team players.
The Martin Group is currently hiring for a number of positions. Take a look at what we have available.