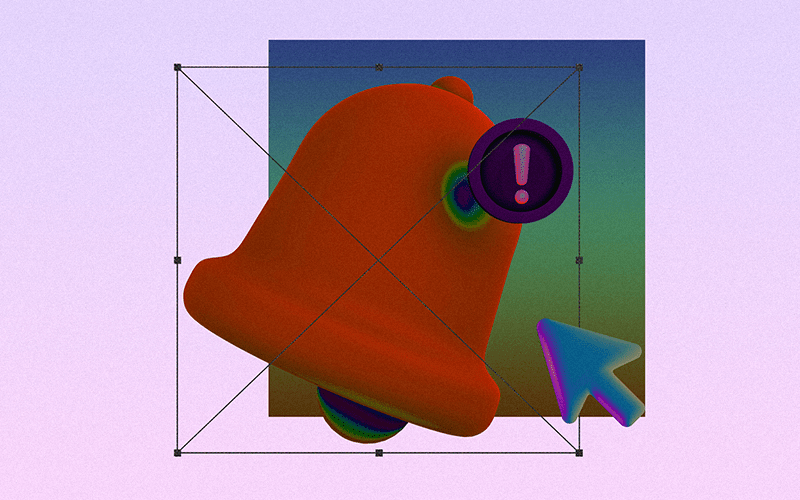 Just one of the beauties of our industry is that year to year, nothing remains exactly the same. Trends guide us, inspire us, and motivate us to make a difference (and manifest results) for our clients across industries. To see 2022 off in classic style, we asked representatives from across The Martin Group's disciplines to dish about the industry trends that have shaped this year and will lead us into the next.
Creative
Authenticity: More than ever, consumers demand a strong sense of the "real" in what they see out in the world. They want real life, real stories, and real impact. From highlighting real users to putting storytelling at the center of campaigns, staying authentic keeps brands moving ahead.   
Mobile-first design: With everyone having a mini computer in their pocket and at their fingertips, thinking about the mobile experience first yields the best results. From websites to ads to the overall mobile impression of the brand, looking through a user-first lens is key.
A continued focus on inclusivity: The society we live in is broad and beautiful. The most successful brands accurately represent the world consumers live in, featuring a diverse range of people that reflect real life.
Public Affairs
People-focused narratives and advocacy: While this has always been a focus area, it was even more true, and impactful, in 2022. The most successful campaigns, like our work with the New York State Restaurant Association to pass alcohol to-go, focused on the struggling restaurant owners and the fact that 78% of New Yorkers wanted this. We put faces and names behind the stories.
No substitute for knowledge and good communication: As reporters, politicians, and government officials get busier, there's even more noise and clutter to cut through. But at the end of the day, if you know your subject matter and how to communicate it in a clear, concise, and contrasting way, you'll separate yourself from the pack.
Media training matters: Having a good story is just the first step. As the media seeks to tell more diverse stories, they are expanding their list of go-to sources and topics they cover. A skilled spokesperson who is engaging, authentic, and genuine will keep the public — and media — coming back for more. When a crisis hits, activate a plan if you have one. If you don't, call the experts.
Public Relations
Thought leadership: As newsrooms continue to shrink, reporters are relying more on contributed articles by outside experts. Positioning clients as leaders in their industries also helps to build their own credibility, reputation, and improve brand awareness. 
Quality over quantity: When it comes to pitching news outlets, the shorter the pitch, the better. There is so much going on in a newsroom that reporters don't have time to sift through and find the information they need. Instead, they are looking for the who, when, where, and especially why. It's our job to tell them why something is important.  
Going beyond the 9-5: The news continues whether we stop work at 5:00 or not, so it's time to think outside of our normal work hours. The past few years have allowed for flexibility in the way that working remotely/after-hours isn't a huge hassle and is beneficial for our clients and media outlets.
Content
It's still story time: Whether driven by data, customer-sourced, or crafted in an engaging, journalistic style, expert storytelling continues to be an advantageous tool in building the brand of a business or an organization. Stories have always brought people together. Now, they're bringing customers of a global online community together in a multitude of ways—and those who can do it well stand to benefit.
Numbers don't lie: The rise of thought leadership content has brought an awareness of a need from companies, but this need is not just about keeping up with competitors. An accumulation of such content results in a real financial impact, and it's impressive. According to an August 2022 piece in Ad Age, thought leadership content now drives annual value of $2.7 million—and if it connects, has the potential to deliver an ROI (return on investment) of 14x that number. (Translation for businesses: Hire a fleet of talented writing professionals, and don't skimp on the connective content in 2023.)
Digital Marketing
Go to video: Video content seems to be on most 2023 SEO trends lists. Having video on your website or YouTube page can help brands get better visibility in organic search rankings (on Google, Bing). When placing videos on websites, consider having the digital team make sure it's fully optimized for SEO. 
Creative FTW: Brands are looking to test creative performance more than ever. Expect to see multiple concepts for one campaign that will go into A/B testing. One client, in particular, is even looking to build "super creative" which tests two concepts, then takes the highest performing pieces from both in order to create a third combination concept in hopes to outperform both initial tests for the final campaign. 
My Ad Center: As "Trust in digital experiences has declined," Google is rolling out My Ad Center, a portal it hopes will attract users to sign in and indicate preferences for the types of ads they want to see across its Discover, Search, YouTube, and network properties.  
Social
Home video on demand: A team of machine learning engineers from Facebook's parent company Meta has unveiled a new system called Make-A-Video. As the name suggests, this AI model allows users to type in a rough description of a scene, and it will generate a short video matching their text. The videos are clearly artificial, with blurred subjects and distorted animation, but still represent a significant development in the field of AI content generation.
LinkedIn advertising is upping its game in the B2B market with several new ad features:  

An offline conversions tool enables advertisers to track third-party marketing partners' data (including Hubspot and LiveRamp) to give a more holistic view of the purchase funnel.
Document Ads enable advertisers to promote long-form content such as case studies, reports and whitepapers directly in members' feeds.  
The new LinkedIn Media Library gives advertisers a single location for managing, selecting, storing and uploading all media they use for single-image and video ads (Finally! LinkedIn, what took you so long?)
Media
With the explosion of TikTok, Reels and Shorts, vertical video, especially those of short-form content, has proven itself as the preferred placement type for users in 2022.  
Silent videos are continuing to be favored by consumers, which is why using captions, added context and other 'no-audio' tactics to express information are gaining more popularity. 
Apps such as BeReal and Gas gained huge momentum in 2022, especially with younger audiences. A new push towards more authentic platforms is causing advertisers to reconsider their messaging to be more organic. 
The Metaverse may not have made a huge impact as expected this year but finding media and creative opportunities to experiment with immersive content and VR & AR technologies were top of mind. 
CTV fragmentation continues to rise as the amount of premium inventory options have exploded, including multiple ad-supported models as well. Audiences and advertisers continued to flock to these platforms, leading to more desired discussions around duplicated reach, transparency, measurement/attribution and audience segmentation.